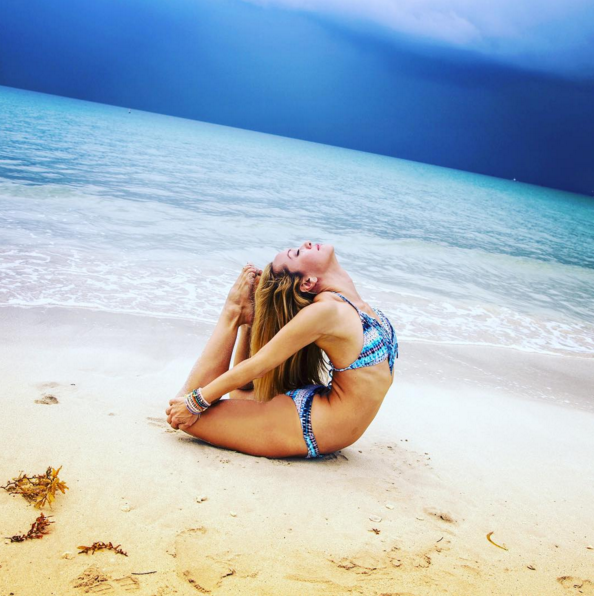 Life is an epic battle for our soul and every breath brings a choice between fear and faith.
Fear is nothing but a bug that pales in comparison to the grace of faith. Choose love. Choose happiness based in the inner path of the spirit. Let grace be upon you and let faith be your most powerful weapon.
As spiritual warriors we need not only zeal and strength, but wisdom and faith. Only then will grace enter our hearts and guide us to the victory we seek.
There is no end to the greatness of spirit. The vastness of God's glory goes beyond the edges of the universe. Find a path to the inner realms and reveal the hidden treasure that awaits you there. Seek not only worldly riches but the true gem of spiritual fulfillment.
Nothing in this world makes us whole. Only divine grace will keep our hearts and minds at perfect peace.
~
Author: Kino MacGregor
Editor: Katarina Tavčar
Photo: Agathe Padovani/Instagram