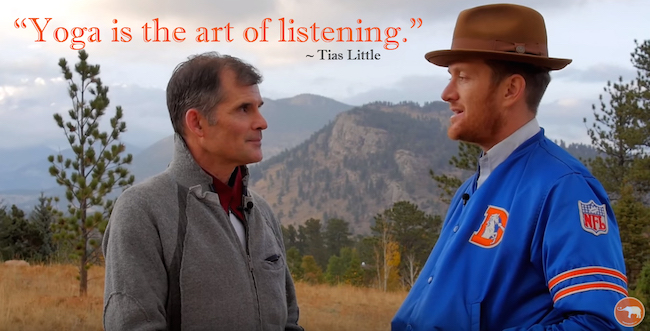 Waylon and Tias Little, director of Prajna Yoga in Santa Fe, enjoy the scenery in Estes Park for Yoga Journal LIVE and break down what prajna and prana are, and how slowing down is crucial for healing.
"Savasana is the most important pose…Learning to let go. Learning to drop in. I sit for an hour each morning. Bringing all my particles of prana down, down, down like a french coffee press to settle." ~ Tias Little
.
**Podcast (audio version): 

.
Relephant: 
We got your social mediums right heah:
Listen: Walk your Talk on your commute or over dishes with Soundcloud.
Subscribe directly to our award-winning Youtube Channel.