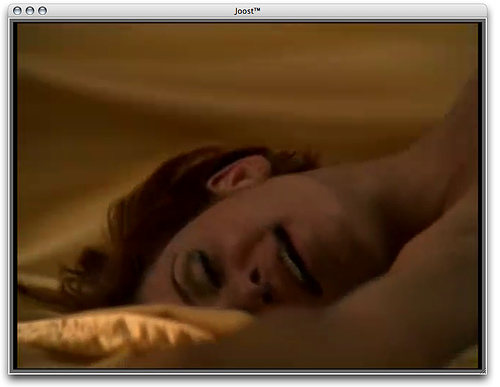 "At the moment of orgasm you are living fully and totally in the present. An orgasm is anticipated, like the sunrise on a new day, and unexpected, like winning a prize in a competition you can't recall having entered. Time freezes and there isn't a feeling of loss, a void, a little death, but a reminder that of all human activity, none is more perfect." ~ Chloe Thurlow

Orgasm is not just a way to feel pleasure.
Orgasm is also a way to bond emotionally with our sexual partner and experience our inner self on a deeper level. Or so we think, hope and strive to do.
Women struggle with orgasm on a grand scale, and I find this worthy of contemplation.
Now, some of us will say that orgasm isn't all that necessary, that a true connection with our partner can happened sans the fireworks.
True, sex is about much more than orgasm—but should we fake one and, furthermore, should we give up on them altogether if in the past they have been hard to reach?
I've faked orgasms with early lovers and am totally hip to why I felt compelled to do so.
We're People Pleasers
We women feel that it's up to us to make anything and everything smooth and peaceable.
Only it's not working. Creating a good feeling for someone else while ignoring our own needs is the reason so many of us are burnt out in relationships.
As soon as you fake that first orgasm, you've set a few precedents. One is that now he's going to wonder why you didn't orgasm the second time you got together—his mad love skills aside—and will expect a repeat performance of all that moaning, eyes rolled to the back of the head, back arching magnificence.
You're also setting yourself up for complete in-authenticity, which I'm afraid you'd only have yourself to blame for—if after twenty years you're still performing like you're on Broadway or something.
The truth is, he can handle it if you don't come. Faking it only destroys what's real between you.
We Just Want it to Be Over
If you find yourself in a position (pun intended) that is truly un-inspiring in bed, you may feel compelled to fake it.
But I know that it's easy for me to wax philosophical about your sex life; I don't know what you're going through. I do know, however, that this scenario is yet another way of giving up on ourselves.
Better, if not more challenging, is to have an open discussion about why sex is not something to look forward to.
Men are sensitive creatures and they, too, hope for transparency, honesty and a soulful connection. Why not give him a chance to give his best?
If he doesn't want to , then why are you sharing your sacredness with him? Difficult question but worthy of consideration. You are not only sharing your body but also your light.
We Don't Want to be That Girl
We're conditioned to uphold a man's ego. I think it begins with "Don't upset father"; we've all heard variations of this from our mothers. If we love him, care about his self-esteem, etc., then we should make him happy…Gah!
Or, we don't want to admit to ourselves, never mind him, that we're the girl who doesn't orgasm.
One thing we've done as a disservice to each other is pretend that we're orgasmic when, at the present moment, we're not.
We're faking orgasms to our lovers and to our girlfriends!
But in reality, many women don't orgasm at all during sex. Many have not come for years and some never.
Step one is being honest with yourself and let go of expectations. Start with a clean slate. The frustration of not being orgasmic builds a wall around the possibility.
Faking it is a symptom of guarding our self-esteem. But it's not a sustainable way of being. Authenticity will always be out of reach.
If we're faking orgasm with the one we love, what else are we faking in that relationship? What else are we afraid of revealing?
5 Ways to Get There.
Buy a Hitachi
For women who have a difficult time orgasming with or without a partner, a Hitachi wand can be nothing short of a miracle.
It is a powerful clitoral stimulator. While it is a rather large sex toy, it is totally worth the price and space it will take up in your bed-side drawer.
If you're just not able to orgasm manually, a good sex toy can be your best bet. There are days when nothing is going to go right until we release all those feel good hormones.
Sometimes it's good to break through the psychological barrier that has us believing it will never happen. Bring Mr. Hitachi to bed, and include him in the fun with your partner.
Find that Position
We've all heard that women have a difficult time having an orgasm through intercourse. A clitoral orgasm maybe, but once you discover your g-spot, intercourse can provide a full body experience.
The G-spot is located two to three inches into the vagina, at the side of the urethra and the urinary bladder, tucked under the pubic bone and is capable of ejaculation. When aroused, this area feels spongy and responds to strong pressure but it really is different for every woman, so some experimenting is needed.
It may take some practice to find positions that work but watch the video at the end of this blog and you'll see for yourself.
The reason I like to share about the G-spot orgasm is that with the right angle, many non-orgasmic women find their way to the deepest release. It simply takes some dedicated practice to find what works for you as a couple, and assuming that you will have been aroused properly before intercourse takes place, release can happen with the slightest attention to the g-spot; sometimes even only a few strokes.
It's worth taking the time to find which position works.
Two Nights of Foreplay
See if your partner would like to play this seduction game:
Arrange to spend the day teasing each other by sending erotic messages via note, text, e-mail, what have you. Plan an evening of foreplay only. It must be agreed upon that the first night is an orgasm free zone. Do what pleases you both, but do not slip into the temptation to bring things to a close. Sometimes, this alone is enough to trigger the mind into signaling orgasm.
Your partner has to abstain as well. What you are doing is raising sexual energy. It's like performing a spell. The energy raised between you will trigger emotional and physical responses that your body is normally immune to.
If a spontaneous orgasm happens…all good. But no trying to make it happen.
Night one is for light play, a glass of wine, music, exploring with fingers and eyes, and oral delights.
The next night, after another day of promised naughtiness, you lover will concentrate on your erogenous zones.
It begins with a scalp massage, then the ears and neck, (lots and lots of nibbling, licking, talking dirty), lips –kissing soft and hard, nipple play, rubbing the lower back or sacrum, light strokes over the lower abdomen, kisses and nips on the inner thighs, and last but certainly not least, stimulating the clitoris. Whatever you do, don't rush.
Now this is some intense pleasure/torture! And feel free to reciprocate. Roll around like playful tigers on the floor. Chase each other around the apartment.
When neither of you can stand it any longer, f*ck like minxes!
Whether you have an orgasm or not––and this method works wonders because the mind is focused on play without pressure to perform––you will have learned how to raise sexual energy and prepare both the body for release. The better the foreplay, the more the female sex organs become pliable, lubricated, and highly responsive.
So many times we do not orgasm because we are simply not aroused enough to do so. The mind is really where most of the magic happens. Focusing on the erogenous zones is like meditation for the body. All things become possible when the mind is dis-engaged from thought.
If your partner is unwilling to participate in this, play this game by yourself. Look at masturbation as something that you can engage in all day, stimulating yourself with images, a good erotica book, a sexy movie, or your imagination. Don't touch that Hitachi until you're barely able to think. Then have yourself a very merry orgasm!
Hypnotism
I'm not kidding. A well-trained, certified hypnotist (not the kind that does shows in Vegas; the kind that helps people overcome fears, trauma, addictions, etc.) can very well re-train the mind to believe that orgasm is a possibility.
Our self-talk can be truly debilitating.
A hypnotist is a good way to move past conditioned thinking. If you feel that you are blocked emotionally, talk to a hypnotist about any sexual triggers you may have.
Hypnotism does not change your mind, or insert unwanted ideas into your head. It simply unlocks your inner potential for living fully, according to patterns you have set aside for ones that are based on fears.
Do some research and ask for recommendations before your sit down with a hypnotherapist (Facts About Hypnosis).
Explore Your Kinks
So a friend of mine and I were discussing this. She said that when she gave in completely to her kinks (submission, BDSM, etc. etc.) she felt so free that after years of having a difficult time reaching orgasm, she is now a raging orgasmaholic!
In fact, this is not that strange. Tapping into one's true desires is affirming of one's nature.
Remember, the mind plays a huge role in reaching orgasm. Imagine being in bed performing the usual acts, bored stiff, pretending you're vanilla when you're really hot fudge sundae with whipped cream and a cherry on top.
Now imagine dressing the way you want to for bed, playing the music you want to while having sex, and indulging in the kinks you have stored away in your heart but that never take place because he/she might think you're weird.
Any kind of denial of truth is a breakdown of your relationship with yourself. And your relationship with yourself is kinda key to orgasm. Orgasm truly manifests from within although it appears to be an outward practice.
So why not walk on the wild side? If you've ever orgasmed while asleep, you'll have proven my point here. The things that get us off are often trapped within our imagination—no hands required.
"Great spiritual teachers throughout the ages have stated that orgasm is the closest some people come to a spiritual experience because of the momentary loss of self. Why is this true? Because with spiritual sex, you move beyond orgasm into a connection with yourself, your partner, and the divine — recognizing them all as one."  ~ Alexandra Katehaki
Author: Monika Carless
Editor: Caroline Beaton
Image: Flickr