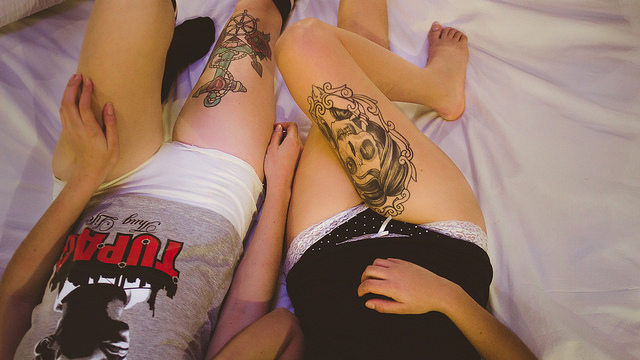 On a particular Sunday morning in bed
before the sun came up,
my husband drew me to him.
He tuned his phone to a radio station from New York
that played old American Classics
and laid the phone on his chest.
I drowse there, my head on his shoulder
his arm around me
while Sinatra watches all those stars fall on Alabama
and Tony Bennet tells her she's lovely,
just the way she looks tonight.
"What time is it?"
My husband reassures me.
"There's all the time in the world."
"I remember you," he whispers into my ear.
"You're the one
who made my dreams come true,
a few,
kisses ago."
 A few kisses ago.
The lyric from that wonderful old song
comes right out of the phone and
spills itself over the covers all around me.
I get up to start the coffee.
I measure the grounds.
I look around at my sleepy kitchen.
Once, in a restaurant in Santa Fe,
I saw that someone had written in felt tip pen
one single word
on the wall
next to the table
where I was sitting.
The water for the coffee starts to boil.
The sun creeps up
over the deep purple of our sleepy garden walls.
I pick up a felt tip pen,
walk over to the table in our kitchen and,
right next to where my husband sits,
write one word on the wall.
"Bliss."
From the other room Ella Fitzgerald sings.
"Lover, come back to me."
Relephant read: 
Author: Carmelene Siani
Editor: Catherine Monkman
Photo: Mateus Lunardi Dutra/Flickr