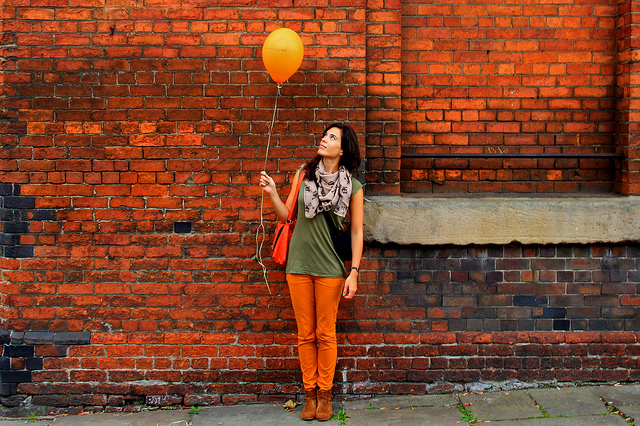 "Language… has created the word loneliness to express the pain of being alone. And it has created the word solitude to express the glory of being alone." ~ Paul Tillich
What I have come to understand in my life is that the world is very big and I yearn to see it all—every inch.
I want to throw myself into each ocean and river that cuts across the surface of this planet. I want to taste the sweet nectar of every fruit. And I want to look into the soul of each pulsating city and quiet country road.
This means I travel a lot. A lot. Sometimes with my best friends. Sometimes with my significant other. Sometimes with acquaintances.
But often, on my own.
Though there are unique challenges when traveling with others, nothing compares to the pleasures and pains of embarking out into the wild world all alone.
Pleasures:
1. No Schedule
When traveling alone, one has the freedom to set and reset the pace on a moment's notice.
A year ago, I found myself in Berlin. I expected to be inspired by the city. I expected to want to stay for days. I expected a lot.
But when I arrived I wasn't inspired. So a mere 24 hours after arriving, I hopped onto a train and headed off in a new, unplanned direction.
And this was okay because I only had to cater to my own needs and could easily follow the direction the wind blew without upsetting the apple cart with a travel companion.
2. Complete Freedom
Traveling alone comes with the kind of unbridled potential that few ever taste. There are no rules about where you sleep or when you eat or what shadow you chase to the ends of the earth.
If you meet a mysterious stranger and he invites you to brunch at the beach three countries away, you can go. And trust me, you should.
If you see a bookstore tucked away in an alley, you can lose a day or three plucking at the dust covers and tattered pages of all the books that wait within.
If you meet a Norwegian bartender and are immeasurably charmed by his ice blue eyes, you can stare into them without anyone rushing you to continue moving.
Traveling alone opens up the world of possibilities that are limitless. And it allows for so much spontaneity that you might not ever want to go home.
Pains:
1. Safety
In a genius move years ago, I boarded the red eye from San Francisco, California to Taipei, Taiwan.
I was prepared. I had a guidebook. I knew to only take the yellow taxis from the taxi stand.
I knew.
And yet, upon landing at 5 a.m. and jet-lagged out of my mind, I engaged in a conversation with a taxi driver who was standing right by the taxi stand. And I compliantly followed him back into the airport, down multiple flights of stairs, and out into a dark parking garage.
He proceeded to try to take my luggage and shove me into a windowless van.
But I ran. And ran. And ran. And got away—but it made me painfully aware of how dangerous it can be to travel alone and how incredibly important it is to be situationally aware. Be prepared for the confusion of jet lag.
2. Loneliness
It is natural to want to share the "oh my gosh, this is amazing" moments with someone else. When we are all alone on the road, those moments can simply pass by. Sometimes they are the sucker-punches that remind us we are completely on our own.
I recall standing on the side of a country road in Ireland watching the sunset over a massive lake. It was a moment that should have been shared. It was pure magic.
But all that was there were the road and this blonde-haired American nomad.
As I watched, I scrawled in my moleskin journal furiously and wiped away tears of loneliness.
3. Budget!
A major benefit of companionship during travel is that it saves you money. Traveling alone can be painful on a budget.
There is no one to split the hotel bill with and no one to split meals with, so everything ends up coming out of your own pocket.
Save well if you plan to travel alone.
Solo travel will teach you more about yourself than you ever thought possible. You will learn to appreciate beauty in complete silence. You will learn that it is easy to make friends with strangers on the road. You will learn that solitude is a precious but hard-earned gift.
And, since I'm a betting girl, I'll bet that if you have the courage to venture out alone once, you'll do it again and again.
Because the magic of being alone on a foreign road cannot be matched.
~
Relephant read:
~
Author: Jessica Chardoulias

Editor: Caitlin Oriel

Photo: EladeManu/Flickr