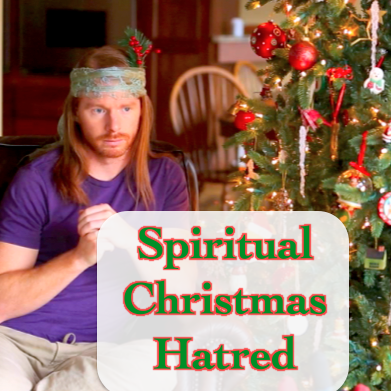 The spirit of Christmas brings with it the spirit-crushing tasks of having to wish others "Happy Holidays" without offending their faith, competitive gift giving, and obligation fuelled visits to the most unspiritual people you know: your family.
I like to shower them with passive-aggressive criticisms about how they are un-evolved and how I'm different than them as a way of punishing them for the resentments I still carry towards them.
What else is important to remember about Christmas?
It's against Jesus's religion to celebrate the holiday that celebrates him.
With all of the glowing Ultra Spiritual wisdom of newborn baby Jesus, but none of the afterbirth, I reveal the true spirit of Christmas to you in this video.
You're guaranteed to be left with an enjoyable amount of hatred for the holidays.
More from JP Sears:
Author: JP Sears 
Editor: Renée Picard
Image: via the author