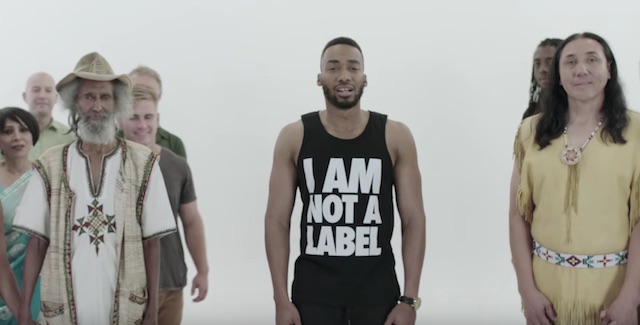 When my daughter was 8 years old she told me that kids were smarter than adults.
"Why do you think that?" I asked, intrigued.
"Because adults think black and white is different, and kids don't."
Her best friend was bi-racial, and yet that label had never occurred to her until someone said it out loud. It wasn't even meant unkindly, but that was the moment she realized how very confused adults are.
In Buddhism they talk about Passion, Aggression and Ignorance as "the three poisons." We all suffer from each in different ways. Racism has its root in the poison of ignorance, which unfortunately then so often turns into aggression as well.
Ignorance is said to be the most difficult poison to overcome, simply because there is so little motivation to see through it, unlike the other two.
The astonishing truth is that the root of both racism and war is a simple and innocent mistake—it's the ignorance of labeling.
In this video, Prince Ea shows us exactly how the labeling itself is at the heart of division and subsequently, harm. We accidentally enslave ourselves when we believe the lie of a label, and then, as we all know, we also start enslaving others.
Who would you be as you look at a tree, without the label "tree"?
Who would you be without the thought "moon," or "Monday," or "black," or "white," "woman" or "man"? Seriously. That's an actual question. Just take a look.
The one-word answer to end both racism and find word peace? Labeling.
If you haven't seen this video—see this video:
Author: Kristin Luce
Editor: Emily Bartran
Photo: YouTube