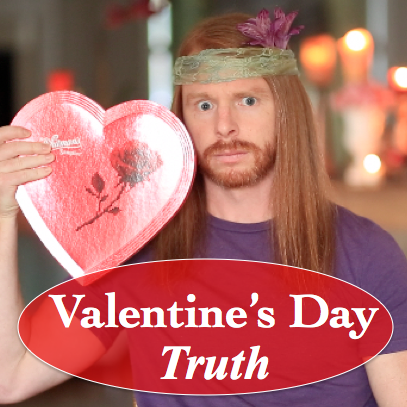 Showing someone that you love them because you're told to show them that you love them is the heart of unconditional love.
Valentine's Day is a special occasion of altruistic obligation where you have to choose to show your beloved how much they mean to you through the giving of chocolates loaded with trans fats, flowers, cards, and stuffed bears holding hearts.
In this video I'll share the true heart and soul about this soulless holiday with you.
More From JP Sears:
Author: JP Sears
Editor: Emily Bartran
Photo: Author's Own