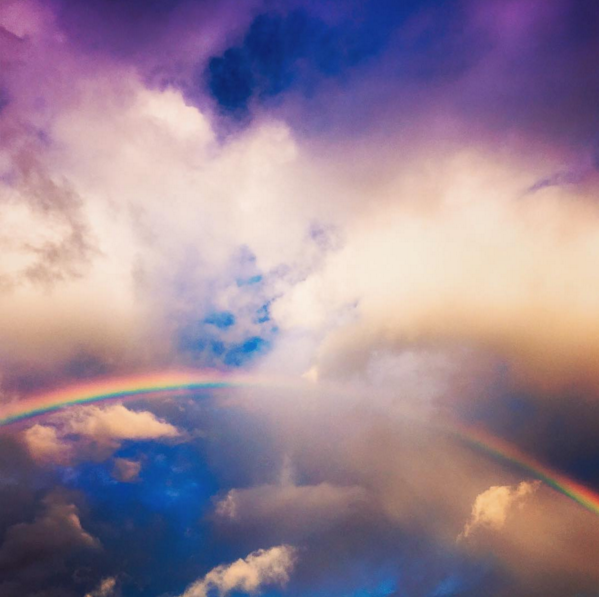 Do you believe in miracles?
Maybe heaven isn't too far away. Maybe the kingdom we seek is already alive in our hearts and we are here to bring a little piece of heaven down to Earth with us. Maybe we are the radio receivers for the universal transmitter of love.
Maybe, just maybe, it's our faith that makes the impossible possible.
With two little words we can change our world: I believe.
I took this sunset rainbow pic after a magical, blessed day. I believe in miracles. Do you?
Author: Kino MacGregor
Editor: Katarina Tavčar
Photo: Author's own