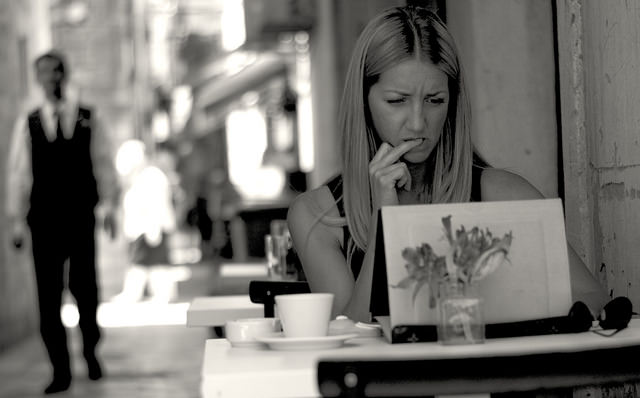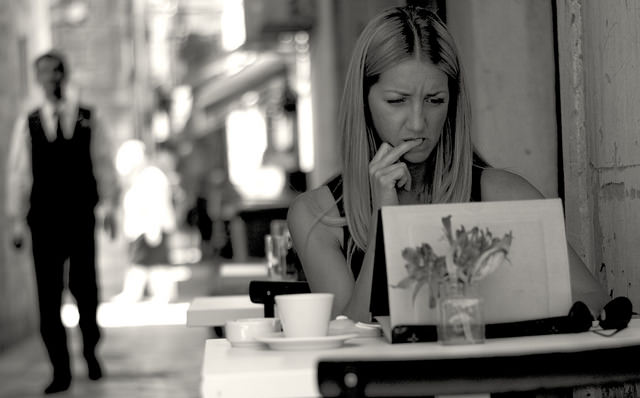 I doubted that I was I really a writer.
I had never thought of myself as one. Never even aspired to be one. But I kept having this nagging feeling about writing, like the tug on the line the first time a fish hits the bait. You don't really know whether you've got something or not, but you keep throwing the line back out to see.
Before I moved out of my house, the one I had lived in with my second husband for 18 years, I burned all my journals. I had journalled in spiral binders and when I stacked them up, there were four piles of spiral binders reaching to the tops of my thighs.
I journalled in first person, narrative style.
1975: "What's that man doing, mommy?" "That son-of-a-b…" I yelled, put the car in drive and chased him around to the back of the buildings, honking my horn and screaming at him out the window until he finally disappeared. I wasn't even sure he'd had time to zip his pants up. "That was a good one, mommy," my six year old daughter said, and we laughed, and laughed. It felt good to laugh.
1985: I looked out the car window, an ice cream cone melting down my hand, and watched him walk away, both of us knowing that I wouldn't be able to get home; I didn't know how to drive a four speed transmission.
1992: He came over the hill wearing his sailor suit and dropped to one knee, his arms stretched out as if he was waiting for the whole world to run into them.
I stood by the fireplace and methodically tore all those journals page from page, watching as snippets of stories and life events fell in piles at my feet. I didn't want to read them in whole pieces, like one entire meal—I didn't have the appetite for it. Instead, I took nibbles before I threw handfuls of pages into the flames.
My husband kept telling me not to do it.
"You're a writer," he'd said so many times, and still said it after we broke up. But I didn't feel like a writer and I doubted that he knew what he was talking about. I not only had self-doubt but I had husband-doubt as well.
"Okay," I'd finally said to him one day. "You keep telling me I'm a writer. I'm going to go find out."
I needed confirmation from the outside world. I needed feedback from someone who didn't know me and who didn't sleep with me and who wasn't invested in me. I thought that would be a good way to quell my doubt. After all, the only "writing" I'd done was 50 years before when I was in high school and, on a lark, had entered a short story contest—and won.
I was just about 60 years old when I went to one of Natalie Goldberg's Writers' Workshops in New Mexico.
On the first morning before the workshop began I went for a walk down a dirt road. A man in a pickup truck pulled up next to me.
"Hey, don't you know you're walking on the Reservation? You have to have a permit to walk here."
I felt like telling him I was going to the writer's workshop down the road and that I felt like I needed a permit to be going there too.
One sunset evening in the middle of that workshop, just after I'd read aloud a story I'd written to the group at large, the very same Natalie Goldberg, the real writer, author, and woman without a doubt, approached me. I hadn't spoken to her personally. Hadn't made contact of any sort. I didn't expect to.
"That story about your dad," she said, as she walked by. "Powerful writing."
It has now been 15 years since I went to Natalie Goldberg's workshop and the other day I was transcribing a dharma talk given by her to the Upaya Institute on the 30th anniversary of the publication of her book Writing Down the Bones.
She read a segment from "Bones."
"Don't listen to doubt. It leads no place but to pain and negativity. … Don't pay attention to [that] voice. There is nothing helpful there. Instead, have a tenderness and determination towards your writing, a sense of humor and a deep patience that you're doing the right thing. Avoid getting caught by that small, gnawing mouth of doubt. See beyond it to the vastness of life and the belief in time and practice."  
Her words rang true.
I'd recently gotten a package in the mail filled with hundreds of my old journal pages. The man I was married to at the time we were burning all those journals had sent it to me. Without my knowing he'd kept out lots of the stuff that he was supposed to burn.
"There's lots of stories on these pages," his note said.
I read through them and remembered that I'd used to have so much doubt.
"What got me from doubt to surety," I wondered.
Was it Natalie Goldberg commenting that my story was "powerful writing?"  Was it my former husband's encouragement?  Was it some magical internal shift in my mind set? It may have been all of those things in bits and pieces—but I know now that in the end there had been one thing overall that changed my perspective.
I just kept my hand moving on the paper. I just kept writing.
One day, I couldn't deny it any longer; whether I was published or not, whether I burned my journals or not, I was a writer. I was a writer who saw the events in stories, told and even re-told those stories to myself and others by writing them down.
It was how I made sense of the world around me.
In that same dharma talk Natalie Goldberg shared a story about a man in India who ate a car. He must not have eaten it all at once, she wondered aloud, but one little bite at a time. Nuts. Bolts. Tires. Just one bite at a time.
It was when she told that story that I realized that writing was my car. By just writing and writing, one little thing at a time, I'd finally eaten away my doubt and, like the yogi in India must have done, woke up one morning and saw that it was gone.
Author: Carmelene Siani
Editor: Catherine Monkman
Photo: Andrew Smith/Flickr