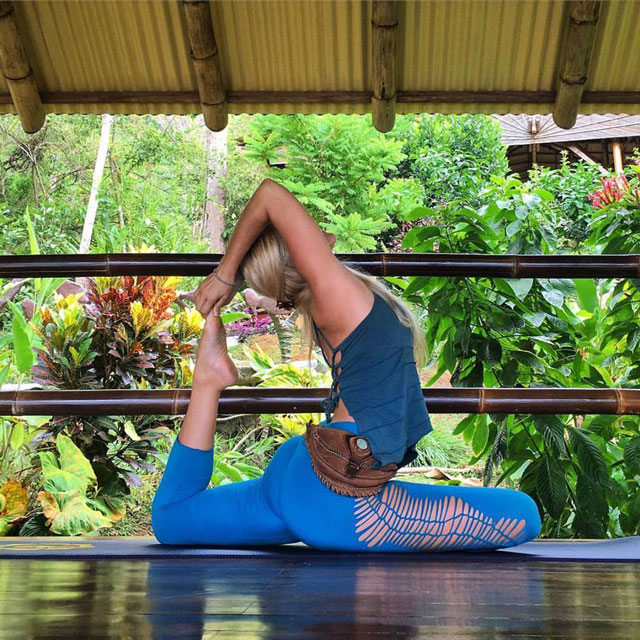 I've never managed an overhand grip in any yoga pose. Ever.
I have scoliosis and after a car accident in my teens and a white water acting accident in my early 20s my spine is a mess. The only thing that keeps me from constant upper back pain is my yoga practice.
It took me years of patient, restorative practice before I was comfortable moving on my yoga mat. I have an extremely hard time back bending (it's always a struggle) and even though I've come a long long way since I started practicing yoga there are certain things I've just never been able to do. King pigeon, for instance! I'd surrendered to the fact that this was just never going to happen for me long ago. And look at this!
In my practice a few days ago I started playing around with variations of pigeon for no particular reason and realized—this shape is available for me now. Just like that.
I haven't been practicing it, fighting for it, struggling to deepen my practice… It just happened.
It's been a big two weeks here in Costa Rica for me—lots of opening, cleansing, healing. This shift is much more emotional than physical. The tension we hold in our hearts is reflected in the body.
What are you holding on to that is no longer serving you? How are you shielding yourself from love?
Open your heart. Everything will follow.
~
More wisdom from Rachel:
~
Author: Rachel Brathen
Editor: Katarina Tavčar
Photo: Author's own