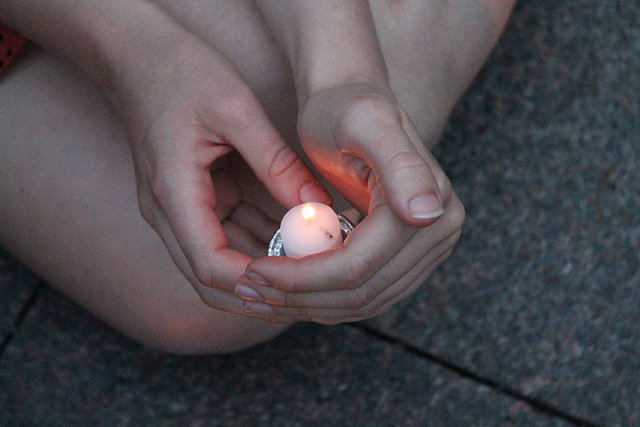 I am deeply saddened to hear that after the earthquake that struck in Ecuador, South America, on Saturday, April16th, the death toll has risen to 443. This is a tremendous loss for one country to endure and heartbreakingly this number is still rising.
This prayer also goes out to all of those in Japan who are dealing with the aftermath of earthquakes on Thursday, April14th, and on Saturday, as well as for those in other countries who are also in turmoil due to natural disasters or other catastrophic tragedies that have caused overwhelming distress.
For many, faith currently remains strong as family members and friends search for loved ones or anyone else who may still be trapped in the debris of collapsed buildings. Response teams have been drafted in to provide much needed assistance.
People all over the world are continuously sending condolences, praying for miracles and providing financial support.
This prayer is to express hope that those who are missing will be found alive, to pray that those who are injured find relief from their pain, to send a wave of comfort, support, strength and courage to those who are frantically and fearfully digging through the rubble with their bare hands and also to send heartfelt condolences to those who are grieving loss.
I pray for anyone who is suffering and anyone who has been affected in any way by this sudden devastating and widespread disaster.
The prayer is for all those who, for various reasons, now face an uncertain future.
Amidst the chaos, turmoil, desolation and despair, I pray that those who are still alive will quickly be located, rescued and healed.
I pray that all of the rescue workers, who are heroically doing everything they can, find the emotional, mental and physical strength, endurance and perseverance to continue searching while knowing they are racing against time. I also pray for their safety as they willingly put themselves in dangerous circumstances so that others can be saved.
For those who have lost their lives in this disaster, but are still missing, I pray that their bodies are found so that their devastated families and friends can lay them to rest.
I pray that people from all over the world will be empathetically moved to urgently respond by generously sending compassion, financial aid and support to shoulder the burden with those who have lost loved ones as well as those who have lost their jobs and homes in the destruction. I pray that the impact of this tragedy is lessened by the deliverance of global assistance and that the severe conditions in both countries stabilize at the earliest opportunity.
I pray that grieving hearts are consoled and that the intense pain they are suffering someday eases.
I pray that all of the survivors who are faced with the extreme and unimaginable challenge of rebuilding their lives receive guidance, love, comfort, care, healing, support, shelter, food and water during this traumatic time.
When tragedy strikes prayers are sometimes perceived, by some, to be futile.
However, I am a great believer in the
 radiating healing power of thoughts, prayer and good intention.
 And sadly, when there is a distant crisis, sometimes we are helpless and thoughts and prayers are the only thing we have to offer.
I send my thoughts and prayers because my hands cannot reach to help rescue and rebuild, and I send a donation to provide assistance to those hands who can.
For the innocent lives lost in Ecuador and Japan: My thoughts are with you, my prayers are for you.
For all those working in any way to help both of these countries in their time of great need: My thoughts are with you, my prayers are for you.
For those in sorrow now mourning loved ones: My thoughts are with you, my prayers are for you.
For all of those injured: My thoughts are with you, my prayers are for you.
For those who are now homeless and have times of great struggle ahead: My thoughts are with you, my prayers are for you.
For all of those who are touched by these tragedies and whose life has been altered and affected in any way: My thoughts are with you, my prayers are for you.
May each soul that has passed rest in eternal peace.
As I light this candle I send heartfelt prayers to each departed soul and to their grieving family and friends.
To find out how to support these tragedies please click here.

~
Author: Alex Myles
Editor: Travis May
Photo: Flickr/Elvert Barnes