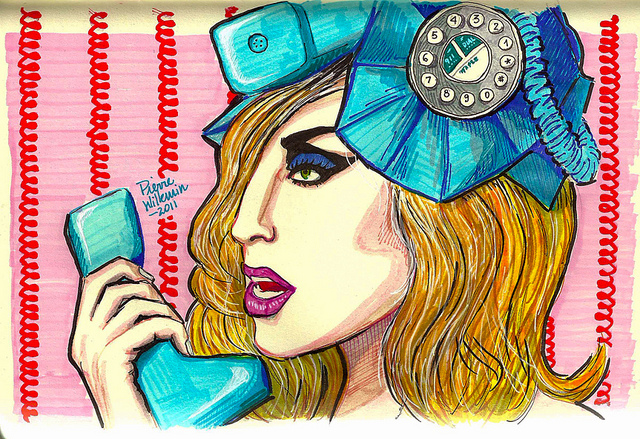 "The Revolution Will Not Be Televised." ~ Gil Scott-Heron
I received the uplifting news in my inbox.
The email was titled: "We want to thank you x 100,000!"
The small company that had sent it out informed me that they had just reached a major milestone: 100,000 sold fairphones!
In the day and age of Apple's enormous success, this number may not seem impressive at all.
But it is. Those 100,000 sold fairphones constitute a paradigm shift.
First things first though: what exactly is a fairphone?
While cell phones perform an important function in our society, they unfortunately come with many negative side effects that most people are unaware of.
For instance, Amnesty International claimed earlier this year that "major electronic brands including Apple, Samsung and Sony, are failing to do basic checks to ensure that cobalt mined by child labourers has not been used in their products."
Yet reports about the dirty secrets behind our cell phones are nothing new. In 2011, The Atlantic asked: "Is Your Cell Phone Fueling Civil War in Congo?" In 2012, activist and refugee Bandi Mbubi asked consumers in his TEDx talk to demand a fair trade cell phone and revealed the bloody past behind the devices in our hands.
Finally in January 2013, a company by the name of "Fairphone" was founded in the Netherlands. Prior to that, it had existed in the form of a campaign.
Fairphone's mission?
"Building a movement for fairer electronics."

Its means?
Opening up supply chains, changing production processes and improving worker welfare.
The company's first product, the Fairphone 1, was released in December 2013.
I'm a proud owner of that phone.
But, to be honest, there were many times when I was annoyed by it. In particular, my phone oftentimes wouldn't charge at all (I'm not sure if other phones had the same problem). There were other issues I experienced with my Fairphone 1—the phone sometimes didn't do what it was supposed to do, such as, allowing me to call others and function as a phone.
And that was really heart-breaking.
I loved the idea behind the Fairphone so I naturally wanted to convince others to get one, too. Yet because my everyday experience of using this phone was quite negative, I didn't feel I could recommend the phone to others in good conscience, so I didn't.
Thankfully, these concerns now seem to be resolved.
In December 2015, Fairphone released the Fairphone 2, the first modular smartphone that is available for purchase.
According to a Telegraph review, in terms of functionality, it is like a number of other mid-range Android smartphones. Which basically means that one does not have to compromise in order to buy it.
Hooray!
If the Fairphone sounds somewhat boring compared to the latest flashy gadget, consider this: it's modular nature means that it's much more sustainable than your average phone and the website iFixit gave it a 10 out of 10 for repairability. In fact, its screen can be swapped out in 23 seconds.
While the Fairphone is pretty amazing, the most eco-friendly solution is of course to use old smart phones as long as possible. Unfortunately, the Fairphone is currently only available for sale in Europe.
Even though Fairphone readily admits to a lot of improvement potential and that it will be a while until the world sees a truly "fair" phone (if ever), it is a big step in the right direction.
And I'm glad that I got to be a part of this journey.
~
Relephant:
~
~
~
~
Author: Bere Blissenbach
Image: Flickr/Pierre Willemin
Editor: Travis May