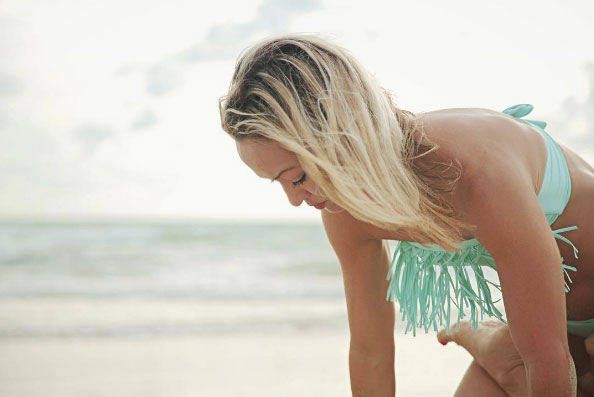 To practice yoga is to be still.
To practice yoga is to find the stillness inside of ourselves even amidst movement, and then to live from that place of imperturbable peace.
Pure stillness is that moment before you're about to do an impossible lift up, just as you're about to approach a challenging backbend, or while you sink deeper into a forward. If your mind is anywhere else, you just won't find the strength or grace to enter the pose.
Asana is the foundation of the experiential relationship to what can sometimes be abstract philosophical concepts. Stillness is an experience of the inner body, a filter through which we view life.
Stillness has an infinite depth and wisdom to teach us. It speaks. Yoga teaches us how to listen.
This week's yogi assignment is stillness. Called Nirodah in Sanskrit, stillness is the state of yoga. We run from silence and fill up our lives with music, TV, news and text messages.
Today I challenge you to stop running and just sit in stillness for at least one full minute, but longer if you like. Don't move, don't put on any music, don't check your phone. Close your eyes, bring your attention into the inner body. Feel the stillpoint in the spiritual heart.
Tune in, dial the frequency of your attention deeper down and just become totally and fully still. Then see what movement, what potential, what surprise may be born from the stillness within you.
~
Author: Kino MacGregor
Image: Agathe Padovani/ifilmyoga
Editors: Katarina Tavčar; Emily Bartran