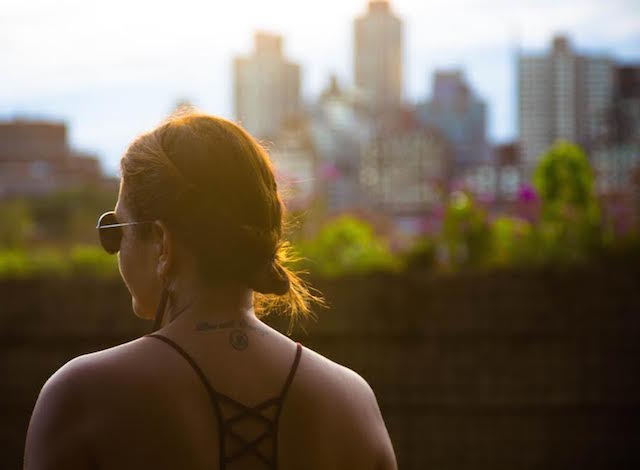 "Hope for love, pray for love, wish for love, dream for love…but don't put your life on hold waiting for love." ~ Mandy Hale
~
I just celebrated my 54th birthday. I am single.
I went away for a long weekend alone to celebrate myself and the life I have created—and the one I plan to keep creating. No self-pity, no "woe is me," nothing but the fact that I wanted to enjoy my day, with or without someone. I wanted to live and enjoy life.
There are so many trips and adventures that I want to take, and I'm not willing to risk not going or doing while I wait.
Waiting. It seems that so many of us seem to just be doing this—waiting to meet our soul mates, our future spouses, our long-term partners, that person to grow old with.
I have been married and divorced. My last relationship of three years ended over a year ago, leaving me devastated and wondering, "Will I ever find that ever-after? Will I ever find the one who will stand the test of time?" I'm not alone; so many women wonder the same thing. The statistics are real—there are more women than men. The pool is not as plentiful. And as we age, that disparity continues to grow.
I adore love. I love it in the movies and even on the subway platform when I watch young couples flirting in the newness of their love. I love it in married couples with children, and elderly couples who still hold hands and look at each in that way that says, "you are mine and I am yours."
I have met women of all ages who feel defeated as they relate stories of online dating ventures that end up making them feel worse about themselves, about going out and sitting in a bar while most men and women stare at their phones, seemingly forgetting that there are people around. All kinds of women— beautiful, smart, educated and financially independent women—just want…love. They are waiting for that one relationship that will last forever.
As a therapist and as a single woman hearing these conversations and shared feelings of "I'm never going to meet anyone and will spend the rest of my life going to matinee movies by myself," I've had to re-write my own love story. One that doesn't leave me feeling as if my life and living depend on that one true love.
In re-writing my story, I can see how resplendent it is with love. I may be single, but there is love all around me, and it shines brightly in ways that I can see and feel.
I speak to all those lonely hearts that are ready to share love and life with another. As you wait, my dears, think of all the love in your life right now. Don't let adventures pass you by because you are waiting for someone to share it with. Go, take that adventure on!
There are so many opportunities for conversations and moments with strangers when one does life alone. While we wait, life is still happening, giving us opportunities to share it with others.
This birthday, I wanted to celebrate my love for me. I didn't want to waste this birthday—or any other—not understanding that all of it is a gift. I went on vacation by myself and did something I've always wanted to do. I visited Fallingwater and Kentuck Knob, two classic homes designed by architect Frank Lloyd Wright. I hiked, swam, climbed and scrambled over rocks just to go into a waterfall where children played. I delighted in meeting new people and in the beauty of the waterfall before me. I enjoyed a wonderful dinner, surrounded by wildflowers and birds, listening to music on a Victorian porch overlooking a river. These things filled me with love and made me feel loved as I honored myself.
Celebrating life is honoring love.
In re-writing my story, this is where I see and feel love:
When I volunteer at the homeless shelter for women and help them.
When I am with my mother, who will turn 100 soon, and I see joy lighting her eyes and smile.
In my growing relationship with my son as he turns into a man before my eyes. A good man, a man I helped actualize as a single mom.
When I share laughter and moments with old and new friends.
When I help the children and families I work with daily.
When old students call me long after they've left school just to tell me that I made a difference.
Where do you see and feel love in your own life? Take it, own it and celebrate it. Love is love, regardless of where it comes from. Honor love by loving, living and not giving up. It's always there, and one day it may just also include that "ever-after."
Until then, simply love and receive love.
~
Author: Maria Arroyo Fazio
Image: Author's Own (Photo Credit: Grace Cavallo, photographer of #todayinNY)
Editor: Toby Israel
~