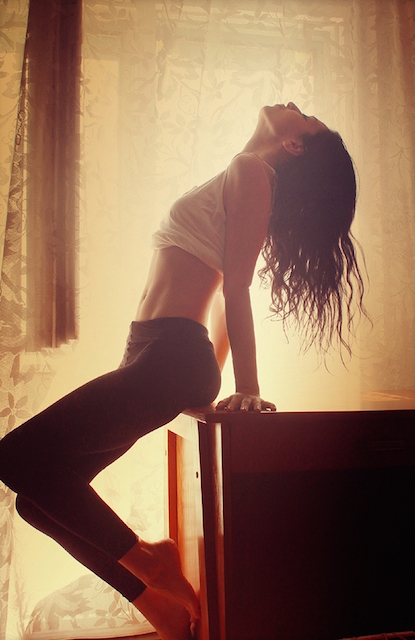 The fields of our lovemaking have yet to be harvested. I planted plenty of seeds, and seeds have been planted in me.
But none have borne fruit that ripened; rather, they have rotted inside a chasm called desire.
This has shown up in my every attempt at a relationship because, I suspect, my heart knew it was not you. You would never ask me to live in a moldy basement, to be shackled by debt because you lack vision, and you would never ask me to surrender the parts of me that make me whole.
I am and have always been whole. I am built this way.
But the men I've been with picked me apart like crows feasting on a carcass. I was a threat. We briefly weaved our lives together like a revolutionary flag to be burned by the very revolution it represented.
Some compare the feeling of loss after a shoddy lover leaves to a heart breaking. My heart has never broken fully. It just opened a little more to create room for you. But, the scars are there—burn marks from lovers who lied, for whom I overcompensated.
And I've often wondered why you haven't done what was needed to find me sooner.
Where are you? Are you on a grand adventure? What preparations must be met for our meeting to coalesce? Don't you want to have sex every day?
I've been told not to beg for you. I've been told prayers of beseechment are futile. And I must confess, I'm not doing a very good job of holding space for you. My mind gets cluttered with expectations of others and is in constant atonement when the man I meet isn't you.
I've seen myself in the women who are past the time allotted to have a child. I've seen the question marks of failure on women's faces that point to having to wait too long for a wish to be granted. Today, I feel like those women. The only distinction is my beliefs.
I believe if I ask for what I truly want, then I will experience it. So, I'm asking.
Lover of mine, find me. Don't wait a moment longer. Come create with me. Let's elevate our minds and our lives together. I'm exhausted from dumbing myself down so other men can catch up. Let's hit the ground running. More than this, let's wake up every day and choose each other.
I have created my life to be an invitation to those who want to peer into existence and see that they are the great and mighty Oz. I wish I could hear you calling to me, because I can't stand all that is getting lost in translation.
I'm tired of being misunderstood. I'm tired of love being confused as a lesson. I'm tired of sex being an afterthought. I'm noticing a trend. I'm not sleeping beauty, though.
So my prayer is this: "Let's wake up together."
Come get me.
Now.
~
Author: Rebekah McClaskey
Image: SandyManase/DeviantArt
Editor: Toby Israel
~