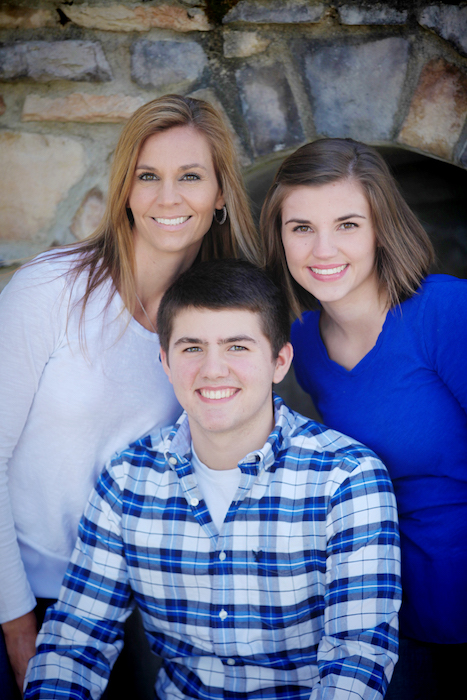 There is no feeling that compares to seeing your child hurt, scared, confused and in danger of losing her life.
Nothing can prepare you for that moment, and yet somehow, everything within you has given you what you need to get through it—to get your child through it—and keep you moving forward. I think that's what being a parent is about: constantly finding strength you never knew you had.
I'll never forget the first time I saw my daughter, Kilee, in the hospital after she had been burned when our house exploded from a gas leak in November 2014. Kilee was 16, beautiful, vivacious and strong. But when I walked into her room at Shriners Hospitals for Children in Cincinnati, it was devastating. Kilee had suffered second- and third-degree burns on 45 percent of her body.
Her hair was singed; she was cut and scraped; her eyebrows and eyelashes were gone. Her arms and hands were white, and I knew something was terribly wrong, even as I had no idea what to expect.
We spent 38 days in Shriners before Kilee could come home. I know the words "Why Kilee?" came out of my mouth from time to time. In my lowest moments, I bargained with the universe to put me in Kilee's place. But when you're faced with such a dire situation, you don't have the time or energy to dwell on "Why?" I didn't spend much time asking why this was happening to us; I just accepted the situation and tried to be strong for Kilee and my son, Cameron.
I had hope, and I refused to give up. We all did. Somehow there was an unspoken agreement among me, my kids and my husband, Wade. We would get through this, and we'd come out stronger on the other side.
Thankfully, not every family goes through a fire as we did. But whether your child has a serious illness or has been injured in an accident, the lessons we learned can help your family during an unspeakably trying time:
Allow yourself to be vulnerable.
Parents, rely on one another, rely on family and friends, and don't be afraid to ask for help. You need to stay strong for your children, above all, so let your adult loved ones be strong for you
Look for opportunities in the struggle.
When Kilee came home, caring for her was challenging. Baths took two to three hours, and we spent two hours a day in the car to and from physical therapy. These times became chances for us to talk, to get to know one another in new and deeper ways. Through those long hours together, I learned to see my daughter in a new light—and appreciate the strong woman she was becoming.
If you have other children, plan extra activities with them.
This is hard, but it's crucial. Throughout Kilee's recovery, our focus was on our daughter, and it broke my heart to know Cameron was feeling left out. I had to make an extra effort to get to his sporting events, take him out for dinner, and be sure I told him I loved him at every turn. Siblings often feel fear and guilt when their brother or sister is sick or hurt. They need almost as much care and attention as your other child.
Set a family goal to achieve together.
Shortly after Kilee got home, she expressed a desire to give back to Shriners Hospitals. In August 2015, we launched the Kilee Gives Back Foundation and hosted the first Kilee Brookbank Celebrity Golf Tournament. We raised $40,000 for Shriners Cincinnati, but more important than the money was the feeling of joy we had from accomplishing something ambitious together. Your family might decide that once your child is well, you'll plant a garden together, walk a 5K fundraiser or plan a weekend trip that you'll all enjoy. Whatever your goal, it gives everyone something to look forward to. And when you achieve it, your whole family will have a sense of accomplishment, excitement and relief.
It's been almost two years since Kilee's accident, and when we look back, we all agree we wouldn't change our journey. We've healed, we've grown stronger and we are going to make the world a better place on account of what we've experienced.
Our story hasn't been typical. At times, in the early days after the explosion, life almost seemed unbearable. But it's made us who we are, as individuals and as a family. We're grateful for every day, for one another, and for all the days we have together in the future.
Author: Lori Highlander
Image: author's own 
Editor: Renée Picard