Bonus: "Proud to be a Californian"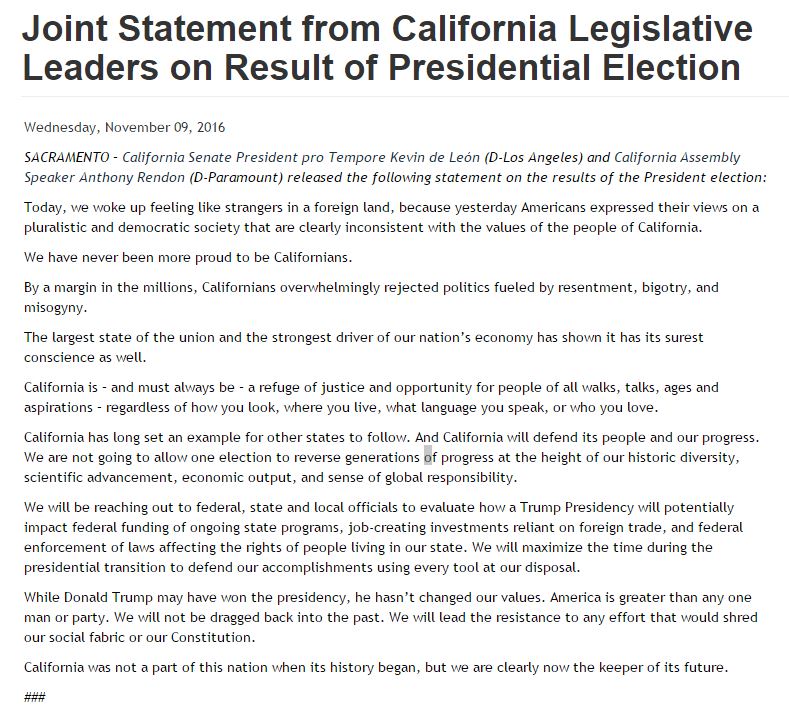 Trump is our president.
Now more than ever we need to do our best to protect our environment and women's rights.
Climate change, LGBTQ rights, equal rights and journalistic integrity are at stake.
He is our president elected under the foundations of American democracy, and like him or hate him, we need to do our best to protect our integrity.
This is what relaxation through fear, terror, and gut-wrenching horror looks (and sounds) like. We should encourage all citizens to be peaceably active—that's in our Constitutional DNA. ~ Waylon Lewis
Bonus:
~
Editor: Caitlin Oriel
Image: @elephantjournal on Instagram
~
~
We got your social mediums right heah:
Listen: Walk your Talk on your commute or over dishes with Soundcloud.
Subscribe directly to our award-winning Youtube Channel.