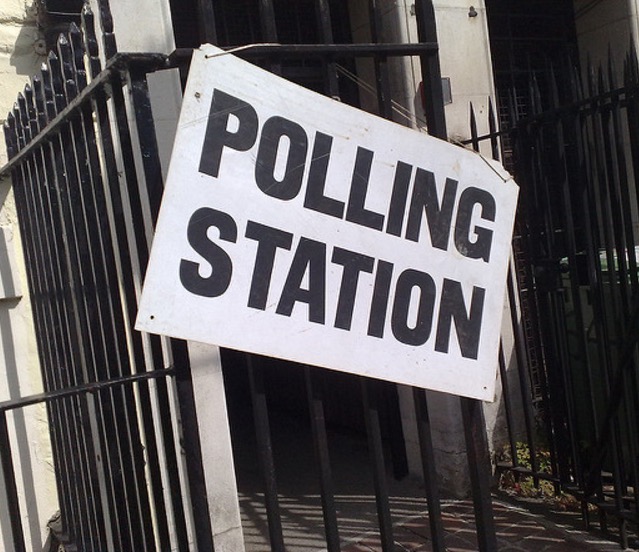 Jill Stein, the Green Party presidential candidate, announced on Thursday, November 24 that her campaign to raise money to force a recount of the recent November 8th election has now raised $3.5 million dollars.
The votes that Stein is hoping will be recounted are the ones cast in Michigan, Pennsylvania and Wisconsin, the three states that were critical in securing Republican candidate Donald Trump's narrow win.
Stein's campaign argues that there is "a significant need to verify machine-counted vote totals."
With Stein adding, "After a divisive and painful presidential race, reported hacks into voter and party databases and individual email accounts are causing many American to wonder if our election results are reliable. These concerns need to be investigated before the 2016 presidential election is certified. We deserve elections we can trust."
The campaign also claims that some of the machines that were used in Wisconsin had already been banned in California due to being vulnerable to hacking.
Stein's initial goal was to raise $2.5 million, which is enough to pay the vote recounting fee due in Wisconsin today, Friday November 25. The deadline for Friday's fundraising was set at 4:00 p.m. CT.
Filing deadlines are due in Pennsylvania on November 28 and Michigan on November 30, so the target has now been raised to $6-7 million in the hope that at least one of those fees can also be paid.
Experts noticed that there were statistical anomalies in the tallies in those three states and that Trump won despite public opinion polls showing a victory for the Democratic candidate Hilary Clinton.
Research carried out by a group, including voting-rights attorney John Bonifaz and J. Alex Halderman, the director of the University of Michigan Center for Computer Security and Society, has reportedly shown, "In Wisconsin, Clinton received seven percent fewer votes in counties that relied on electronic-voting machines compared with counties that used optical scanners and paper ballots. Based on this statistical analysis, Clinton may have been denied as many as 30,000 votes; she lost Wisconsin by 27,000. While it's important to note the group has not found proof of hacking or manipulation, they are arguing to the campaign that the suspicious pattern merits an independent review—especially in light of the fact that the Obama White House has accused the Russian government of hacking the Democratic National Committee."
The group reportedly held a conference call last week with top members of Clinton's campaign party.
News of a potential a recount will not be favored by everyone, particularly as one poll shows that it appears that opinions toward Trump are warming across America.
However, as the public count currently shows that Clinton won the public vote by almost 2.1million, there will no doubt be many strongly advocating for the votes to be officially rechecked.
A senior advisor to Donald Trump, Kellyanne Conway, tweeted, "Look who can't accept the election results," hinting at the criticism that ensued when Trump stated before the election, "I will totally accept the results of this great and historic presidential election—if I win," before adding, "I would accept a clear election result, but I would also reserve my right to contest or file a legal challenge in the case of a questionable result."
Despite calls for a recount, Hilary has yet to officially comment whether she would like the to be carried out or not. It is possible that her refusal to interfere with the results is due to President Barack Obama's pledge for Trump's smooth transition: "We now are going to want to do everything we can to help you succeed—because if you succeed, then the country succeeds."
The Electoral College has a meeting scheduled for December 16th, whereby at least six Democratic electors are preparing to lobby against Trump taking the President position in the White House. In a rare move they are planning to urge other voters to ignore their oaths and vote against trump.
Although the public vote count now shows Hilary leading by quite a significant margin, Trump won the presidential campaign on the Electoral College votes, not the public votes.
There has been widespread criticism of the Electoral College vote, including by Trump himself in 2008 when Obama looked like he was going to win based on the same system.
Trump tweeted in 2008: "He lost the popular vote by a lot and won the election. We should have a revolution in this country!" as well as, "The phoney electoral college made a laughing stock out of our nation. The loser one!" ((sic)—won)
Therefore, it seems plausible that if Clinton had been awarded the position of President of the United States of America, this recount scenario could still likely take place.
For the millions of Clinton voters in a what the hell just happened aftershock, that played out all across social media, this saga continues and it seems, if all of the above is taken into consideration, no one is still able to 100% guarantee that the voting count was accurate and therefore the candidacy was placed with the rightful winner.
For that reason alone, it is no surprise that those who have the power and backing to upturn it, will do whatever is needed to be sure that the American democracy that has been in place for over 200 years is one that the voting public can trust without any question or doubt.
"Voting is the most precious right of every citizen, and we have a moral obligation to ensure the integrity of our voting process." ~ Hillary Clinton
~
Author: Alex Myles
Image: flickr/Secret London 123
Editor: Ashleigh Hitchcock