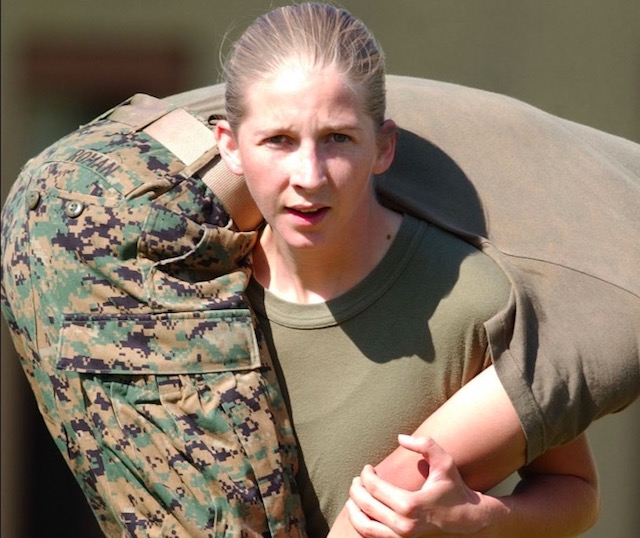 The tale of the Women of Weinsberg is a story of when the community of Weinsberg, Germany was under siege.
In a surrender negotiation, the conquering king agreed that if they surrendered, the wives of Weinsberg could leave with whatever they could carry on their shoulders.
Much to the surprise of the conquerors, the wives began emerging, each carrying her husband on her shoulders. The conquering king, amused at their cleverness, allowed them to leave and stated, "a king always keeps his word."
The first time I heard this story, I wept.
I imagined these women, straining with their heavy skirts, corsets and tight sleeves as they struggled under the weight of their husbands. I imagined the beads of sweat running down their noses, blurring their eyes as they took careful steps. I imagined them leaving everything behind—all of their possessions, the things they'd spent a lifetime building, concerned only with the men they loved.
I wept because this is a story about something we often miss, as women. It tells of the fierce feminine power that is fueled by love. Those women who carried their men out of the castle to safety were likely not strong enough physically to do it, but they did. They were powered by blind determination and would let nothing stand in their way.
They are the mothers who, by sheer willpower, have lifted cars off of their pinned child. They are the mothers who have fought off bears, crocodiles and sharks to save their children. They are the women who have donated their child's organs to save another. They are the women who have given a kidney to a friend. They are the women who have and would do anything to protect their loved ones.
They are us.
Life is calling to you, my dear sister.
Can you hear it?. The circumstances of our world have revealed that we desperately need an uprising of love-fueled warrior women who will fiercely protect not only that which is ours but also all that is sacred. Life is issuing an edict—it is letting us know that the old ways aren't working and we are being called to something bigger, deeper and heart-centered.
We are being called to a global sisterhood, where we rise as one, march forward together and become the change we wish to see, as Ghandi stated. We are being called to tap into deeper levels of soulfulness, acknowledging that the status quo isn't good enough anymore.
It is time to rise. It is time to break the shackles of our self-perceived limitations and to step into the truth of who we are. It's time for the modern day Athena's to arise, and to lead with both wisdom and grace. It is time for a force of women to emerge, concerned with the wellbeing of our civilization and humanity as a whole.
We need you, sister. The world is waiting for you to arise.
~
Author: Lisa Vallejos, PhD
Image: Wiki Commons
Editor: Ashleigh Hitchcock