I am an advocate for women's sexual fulfillment—and I have eliminated foreplay from my sex life.
Say what?!
Isn't foreplay the necessary "warm up" round that gets our bodies—especially women's—ready for intercourse? Isn't it beneficial?
It's not. In fact the kind of sex that includes "foreplay" is not the kind of sex that women—or any of us—love most.
Here are three reasons I suggest for eradicating foreplay from your sex life, as well:
~
Sexual sensation & pleasure — ENHANCED. Try Foria's CBD-infused organic arousal oil: 50% OFF for Elephant's February Intimacy Month.
~
1. Foreplay assumes that intercourse is the ultimate goal of sexual contact.
I love intercourse. It's a hot, fulfilling, deeply connecting part of sex that I enjoy. And it's just one part of sex—no longer synonymous with sex itself.
I've discovered there is an enormous amount of sexual terrain to explore that we normally miss when we're focused on the end act of intercourse. It's through exploring this terrain that I have found the most fulfillment.
Let's think way back—before any of us had yet had intercourse. We used to make out for the sheer thrill of it, remember? We didn't call it foreplay. We called it French kissing. Or going to second base. "Getting fingered." And it was (usually) fun. Our early sexual curiosities—which often re-awaken at the start of a fresh relationship—were not limited to the function of "getting ready" for penetration. They existed in their own right.
The good news is sex gets fascinating again when we remove from our own minds the notion that all sexual contact is supposed to end in intercourse.
2. Having any goal or agenda in sex diminishes women's pleasure.
Goals and agendas are great for board meetings and exercise routines. But when it comes to sex with women—goals diminish women's sex drives.
That's not because women don't like sex. It's because sexual connection that rushes toward the "finish line" isn't compelling or enjoyable for most women. In addition to goals sending us into our heads and out of our bodies—where the real pleasure is—focusing on the goal of intercourse also causes men to use more physical pressure than women enjoy.
Have you ever experienced this as a woman? Your partner is touching you faster and harder in an attempt to turn you on, but you're not thinking, "Oh yes baby, yes!" you're thinking, "Ouch!" or, "I wish he'd slow down."
Men, slowing down is a great first step, and women, do ask your partner to touch you more lightly. However, what I've found to be essential is also to rearrange our own sexual thinking first.
3. Formulaic sex is not fulfilling for anyone.
My least favorite aspect of "foreplay" is the implication that sex progresses in the same order each time we have it.
Formulaic, round-the-bases sex reads more like a recipe book than an erotic novel. Our sexual fulfillment is more artful than that. If there is a recipe, it's gourmet and meant to be savored.
Let's get even more plain: Would any of us enjoy having the same conversation with our partner every night—for the rest of our lives?
~
Double your pleasure with a FREE bottle of Foria CBD arousal oil when you purchase for Elephant's February Intimacy Month.
~
Even if it was a great conversation, if it was the same night after night, month after month, year after year—that conversation would lose its thrill.
It would cease to be a conversation, and instead become a script.
I began having a new sexual conversation by taking these steps:
1. Make intercourse one of many options. My sex life changed completely when I stopped seeing intercourse as the mandatory endpoint of sex, and instead viewed it as optional location on the map of connection.
2. Practice stopping sex "in the middle," rather than feeling compelled to "finish" every time. Goals truly are the ultimate libido killer for women. They put expectations and agendas onto sex. Most women perceive expectations and agendas as pressure. Pressure is not a turn on. When I no longer felt obligated to "finish" sex every time, my desire for it went up.
3. Disrupt the predictable order of sex. What are your sexual routines? Do you always do it in the shower? Does he always go down on you before you have intercourse? Try changing something about your usual pattern. Shaking up your sexual script might produce some awkward or unexpected results, but it rearranges our internal beliefs about sex—beliefs that need an upgrade if we want to experience the most possible sexual fulfillment.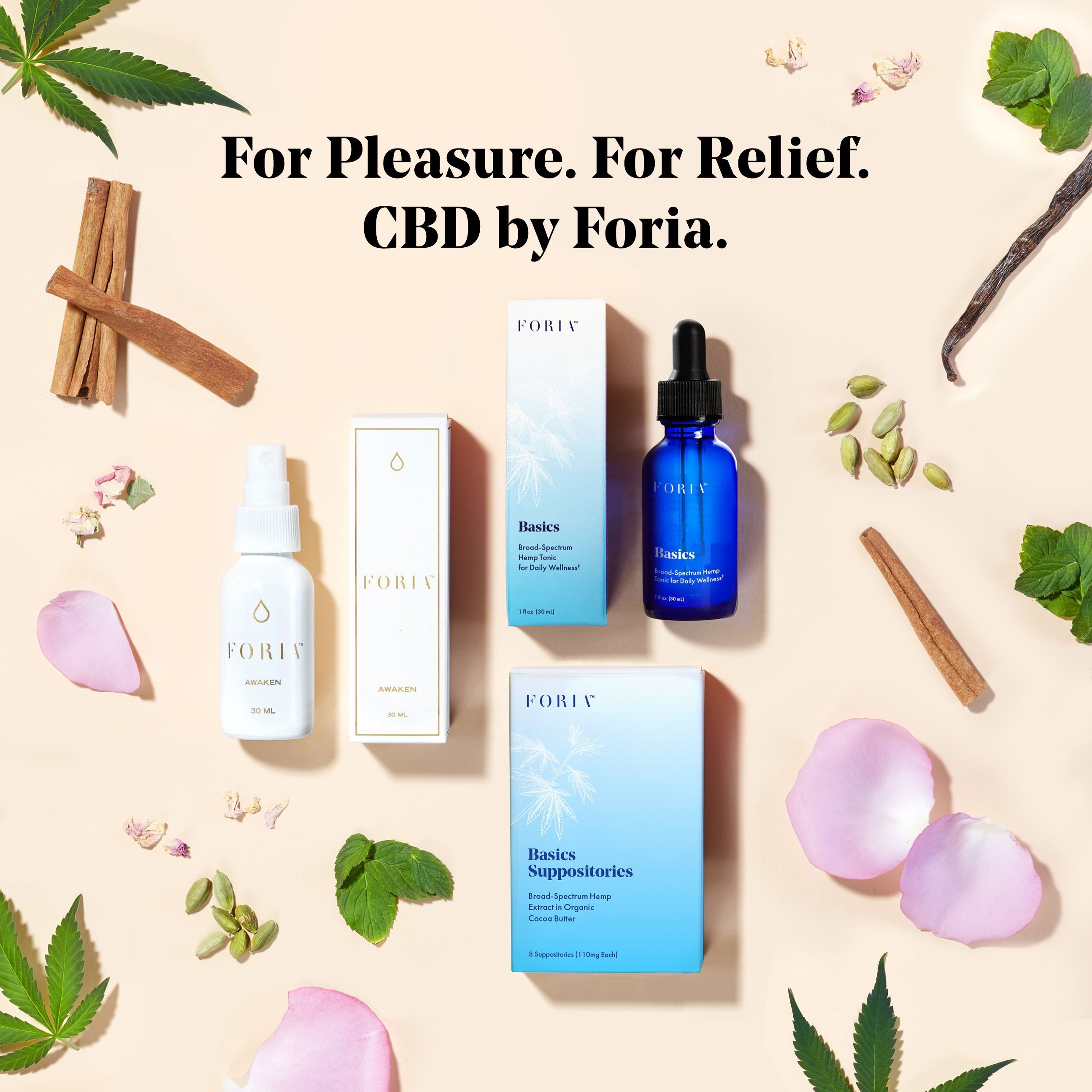 ~