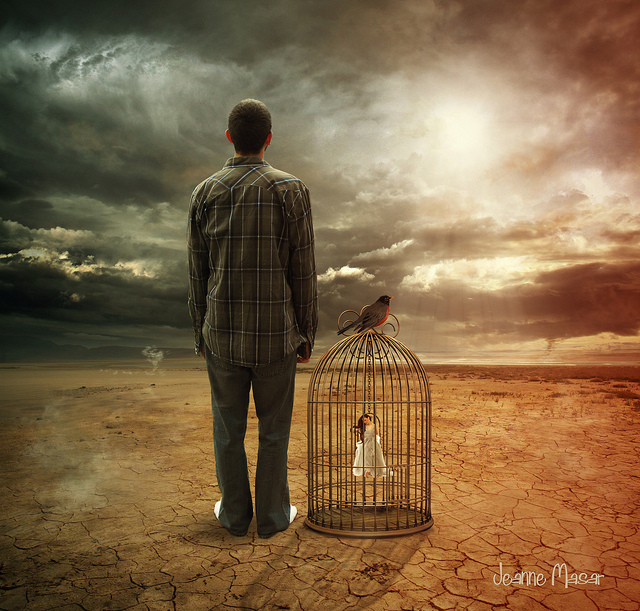 Sometimes our worlds collide.
Paths cross, fates become tangled and many times these worlds collide and then spiral apart, leaving wreckage from the collision. We have catastrophic feelings and our thoughts are muddled. How do we forge new lives when the ones we thought we wanted broke into many glittering fragments, shattered across the universe? How do we forget when these tiny shards are everywhere, never quite swept up in the aftermath of collision and spiral?
How do we rebuild our lives after the collision?
I look back on a life filled with collisions. There were three that left me particularly wrecked. One was a friend I trusted who chose to walk away without explanation. One was a long relationship that slowly fell apart. And one was a relationship that burned out all too soon. Each time, I was left picking up the pieces of a future that never happened and a past whose memory brought me pain.
So, how do we recover from all of the relationships that hurt us as we move through our lives? How do we recreate our lives when the ones we imagined broke have broken apart?
We can remember that we do not lose ourselves when our lives change. When people leave or when our lives don't go according to our carefully plotted plans, we are still wholly ourselves, even when we feel broken.
We can remember that healing requires care. We treat physical ailments with remedies, rest, attention, and patience. Yet, we often forget that emotional healing also requires care: remedies, rest, attention, and patience. We need to nurture our emotional suffering as well as we would physical pain or illness.
We can remember that not every path we cross is meant to merge into our own. Sometimes there is no fault. Sometimes there are only lessons learned and lives touched along the way. Sometimes these interactions leave bruises, but they are always important. So, we go forward with more care not to bruise the lives we touch, as we follow our path.
We begin to recall all of our own visions and dreams for our lives. We begin to let our present lives take shape, centered only in our own desires. We dare to imagine what life might look like if we were to let go of the future we once envisioned. We see endless possibilities unfolding ahead.
We forgive and accept our thoughts and feelings. We do not judge ourselves for our feelings and thoughts. We learn to forgive ourselves and others for life happening, for worlds colliding, and for our plans breaking apart when we wanted them to hold together. We accept this as a natural part of life and begin to release our sadness, anger, and fear of it repeating in our future.
We begin to lean into the present moment, embracing every breath. We revel in the delights of all of our senses, open wide to the greater world. We no longer reduce our lives to two people, but expand it to include everyone and all things.
We learn to love again, to trust again, and to rebuild ourselves in all of our broken places. We begin to see that we are worthy of love and of marvelous lives.
And we acknowledge that other worlds will collide with our own, expanding our lives if we allow it. We learn to let go and accept the perfect timing of the universe. We begin to meet teachers and to allow them to leave when it's time. We begin to love everyone and everything, to embody love, and to radiate it outward.
We rise and fall, galaxies colliding and then spiraling apart. We continue to be transformed into something more than who we were. And we find all of the love of the universe is inside of us. We do not lose ourselves—all of the love we feel is our own to keep, no matter who else comes or goes. This love is ours simply because it is a part of us.
After the collision, our lives are filled with pain so bright and terrible that we cannot rise to meet it. Next, we experience change so transformative that we begin to push against the limitations we built around our lives. Then we develop knowledge so great that we see ourselves and others in a new light, and greet this light as a teacher. Finally, we find peace and love so serene that we did not know that we could ever attain it.
Our lives will be filled with arrivals and departures, and not all of them will feel welcome. We will feel love and loss in equal measure, but we do not have to sit in grief and longing when our lives don't go as planned. We can choose to change with our pain and to be made stronger and better for it.
We will feel love and loss in equal measure, but we do not have to sit in grief and longing when our lives don't go as planned. We can choose to change with our pain, being made stronger and better for it.
Now, I look back at the relationships that broke me down, and all I can see is the incredible personal growth I've experienced from being pushed so firmly off of the path I planned. I see all of the amazing things that have happened as a result of these losses, and it's difficult to be anything but grateful for the life I have.
Sometimes our lives are meant to be much greater than the ones we so carefully constructed inside the safe walls of our minds—walls that kept out all of the beauty, adventure, and possibility.
~
Author: Crystal Jackson
Image: Flickr/Jeanne
Editor: Ashleigh Hitchcock