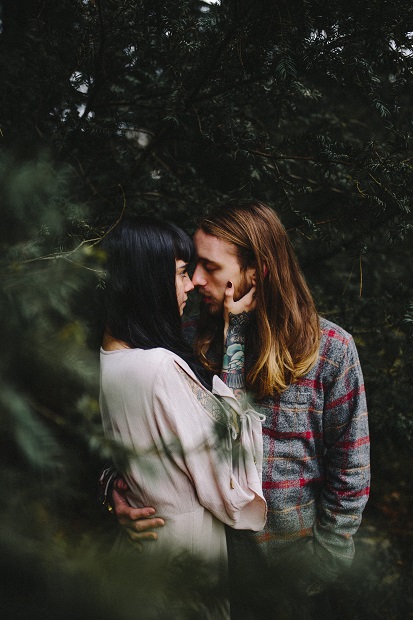 some loves will come back—
some great loves.
and they will tease you
and roll their eyes.
oh, him, again?
her, really?
why don't you try something new,
fresh,
less baggage?
it's less complicated that way.
f*ck those people.
you know what's complicated?
people.
being human.
love.
loving.
lovers.
relationships are only fresh and clean for a short while anyway,
until we feel safe enough to slowly peek
out from behind the conscious, or unconscious, masks
we wear for the world, 
and show our deepest fears,
anxieties,
and secrets.
with our voices shaking,
each word asking—
will you stay, still?
will you stay here, with me, even though…?
find the lover who exhales: yes. 
even this?
yes.
it will be messy
and beautiful,
and I hope the beauty matches the challenge,
for this is how we grow.
so if a love comes back—
old
yet new
and oh so complicated—
this is life.
i'll take real over shiny and new any day.
~
Author: Annabelle Blythe
Image: Felix Russell-Saw/Unsplash
Editor: Nicole Cameron