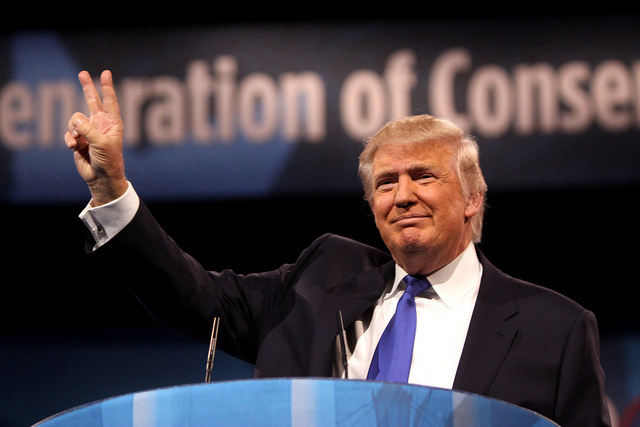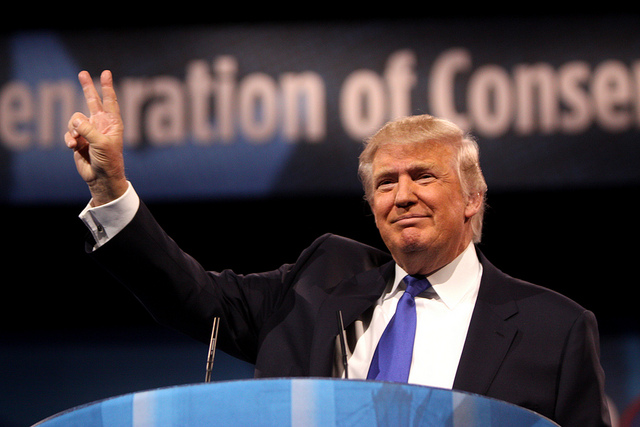 In my early days as an undergrad, I adopted a strict regimen of news reading that was more obsessive-compulsive than concerned citizen.
I was anxious to keep track of my then-fiancé who was deployed to a place in Iraq without running water or electricity. At best, we shared one phone call a month over a static-ridden satellite phone that often disconnected us mid-sentence.
Reading the news seemed like the best way to stay connected and informed.
After I'd graduated, gotten married, and moved to a military base with my husband, I continued my news reading. I began to devour heavily conservative newspapers and listen to pundits who were so radically different from anything I'd been exposed to during my Massachusetts upbringing.
I went from thinking George Bush was going to usher in the apocalypse to actively listening to Glenn Beck, Sean Hannity, and Rush Limbaugh as I taxied my husband around the base.
When Obama was first elected, I fell off the political map. I went back to college to earn a degree in teaching, and without the urgency of a deployed spouse, I lost touch with the news.
In time, I deliberately avoided the media altogether—canceling my newspaper subscription, getting rid of the TV after my husband and I separated, and even ignoring the news that I caught glimpses of online. Sometimes, if a story was particularly sensational, my high school students would mention it, but I otherwise existed in a narrow world.
I came around a few months before every presidential election to follow the debates and spent the week before each election searching the internet for candidates' policy points, only to recede back under my rock for the rest of the year.
That was until the most recent presidential election.
I did not vote for Donald Trump, but I also did not take to the streets in protest when he was elected. And now, a few months after his election, I'm glad he is president.
Leading up to and since his inauguration, I find myself following the news more closely than I have in the past decade. I scan top stories online, check local and national newspapers at the library, watch press conferences, follow the TVs that constantly flicker above the treadmills at the gym, and replay the highlights from late night talk shows as a springboard for researching important topics.
I know I'm not alone in my quest to be better informed. The New York Times recently reported a dramatic rise in online subscriptions. Millions of people have marched, protested, and made their voices heard to oppose Trump's controversial measures.
He has lifted us from our seats of complacency and spurred widespread social activism.
It's no longer enough to read or watch what's going on in the world, shake our heads, and look the other way. Trump's run for presidency and subsequent election have been the most controversial in recent history because of his strong stance on topics such as immigration, border security, healthcare, and Planned Parenthood—topics that affect us all, but are especially impactful (and harmful) for women, immigrants, and low-income individuals and families.
Part of what makes America great is our freedom to stand up for what we believe in and to band together in a time of crisis and inspire widespread social change. Part of why America is great is that we're a nation that supports freedom of speech, which grants us instant access to news from a variety of sources and allows anyone to contribute to the sphere of knowledge—to make their voices heard so that truth might prevail.
Now, more than ever, we are connected to each other across the country and around the world. It's time to use that for good to enact real, lasting, positive social change. It's time to come together for the benefit of us all, rather than widening the rift that has opened between party lines after this recent election.
Social activism is not about shaming the other side. It's about expressing ideas honestly, respectfully, and passionately—and finding a way to work together toward a common goal.
And so, I say thank you to Donald Trump, who in just a short time has created a nation that is more active, more informed, more outspoken, and more willing to stand up for what we believe in. For reminding us that what truly makes America great is our ability to stand together in all our diversity and work toward a better future.
~
~
Author: Carmela Caruso
Image: Gage Skidmore/Flickr
Editor: Callie Rushton