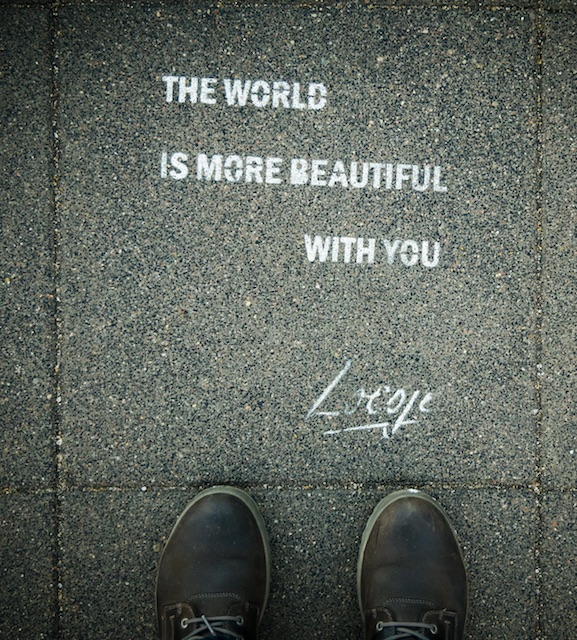 "Don't be ashamed to weep; 'tis right to grieve. Tears are only water, and flowers, trees, and fruit cannot grow without water. But there must be sunlight also. A wounded heart will heal in time, and when it does, the memory and love of our lost ones is sealed inside to comfort us." ~ Brian Jacques
~
As a society, we have an addiction to not feeling.
Crying at work? Nope.
Crying at the grocery store? Nope.
Numbing out just to get by? Yep…
We've become addicted to not feeling—quite literally—in the service of society's greater vision of being proper and perfect.
It's because we know what is proper and not proper that we are literally walking on eggshells in trying not to show that part of our emotional being that is vibrant in our authenticity and integrity. We hide this emotionality because it runs counter to everything that society tells us about being good and earning our worth in this world.
But in the world of beautiful, complicated chaos that we live in, the best thing you can do for yourself is not to keep pretending in the service of pleasing someone else. This is your life to live, your heart to trust, and your right to be in feeling and experience the world in its fullness.
There's a beautiful, bittersweet, scary as hell moment when we develop a deep sense of self-acceptance and belonging regarding the worthiness of our feelings. The place of sensitivity in our society has a historically bad reputation.
The teaching of acceptance is to show up as you are.
It's just fine to fall down and fall apart and get back up stronger. It's okay to stand up for what you have the right to think, write, and feel—that's your right. You're supported in all of it. Even when it feels like the world is out to get you, you're never alone.
Your tenderness is your subtlety. And your subtlety is your greatest gift. Showing up in the strength and integrity of your sensitivity in your community is admirable.
Even if acceptance of your sensitivity scares the hell out of you, you realize that you've had enough and are no longer willing to sacrifice yourself, your feelings, and your sensitivity, for that's your greatest gift—that's you.
~
Author: Caitlin Oriel
Image: Michal Grosicki/Unsplash