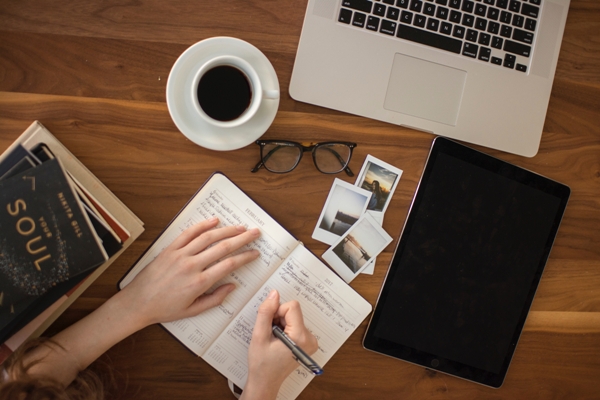 When roadblocks come up it's like the universe testing us on how badly we want something.
We can decide to quit and give up. Or we can decide to be uncomfortable, peel off our skin, work harder, and keep on going for what we want. The choice is ours.
Sometimes when things come into our lives we realize it's not the right timing. If it is something that is truly for us, it will come back into our life one way or another at a different time. Sometimes though, we need to realize how to keep going through the hard times and not to give up.
I have been feeling the roadblock recently. Questioning if it's worth the energy to put myself into writing or if it's just a waste of time. When the roadblock hits, the best thing for me to do is to just take a moment to step back. To look at where I am, how good everything is, and keep moving forward.
Before the Elephant Academy began I knew I wanted to be a writer. I thought that I wasn't good enough to write and that my words wouldn't make a difference or matter. But when the opportunity opened up, deep down inside I was really excited to see where the possibilities could go.
One grey overcast day I went to my regular hole-in-the-wall cafe, ordered my almond milk latte and sat on the large wooden workbench to get working on an article that I was editing.
I opened up my laptop and pressed the "return" button to wake it up. Nothing happened. No sounds, just a black screen. I quickly took out my phone and googled "Macbook not turning on" and hoped for a quick fix for it. I went down the list of tests to run but nothing was working. It just wouldn't turn on. After calling Apple support, I got an appointment but it was over an hour away the following week.
I had walked into a roadblock. But I couldn't stop writing.
The week was difficult timing-wise, but I arrived at the store with a hopeful heart. Yes, I believe in the magic. They'll be able to fix it, no problem! The technician ran into the same problems as I did. After what felt like forever he returned from the back with a paper showing the estimates for the repairs.
The costs were almost the same price as a new laptop. I left the store on the brink of tears. I was crushed. That was out of my budget to pay for a new computer. What was I going to do? Was my writing going to be put on hold until I could afford a new computer?
My sister had the brilliant idea to call the Apple Care in the U.S., so I thought it was worth a shot. I told my situation and asked if there was anything they could do. He put me on hold. Soon, the supervisor answered with a cheerful and kind voice.
He knew my story and told me the most amazing news I could've heard in that moment. He was going to put me under warranty and the repairs would be covered! I asked about four different ways to make it crystal clear that I wasn't going to have to pay a cent to get the laptop fixed.
When the platform for me to share and express my thoughts was taken away from me, I realized how much I wanted to do this. I'm sure many of us have had this realization in life. Relationships turn sour, we want to quit our jobs, we have a bad fight with a friend. The roadblocks pile up. But if we really love something or someone we will know how much it matters and we must continue fighting and working.
If writing is something you're interested in but feel insecure or don't know where to start, I would first recommend to get a nice pen, find a notebook, go to a quiet place, and start to write.
In Julia Cameron's book, The Artist Way, she introduces the practice of morning pages, which means to carve out a daily consistent practice to sit and write. Three long-handed pages of continuous flowing writing. Not judging or critiquing the words, but just letting them all out. They might be better than you thought; they might be drastically worse. It's okay, though. Just write. We all have our own voice and our own story.
Maybe something you're interested in has been written about, but not from your own angle or perspective. It will be different and unique because it is your own. Keep practicing it daily. I know for me it is always exciting to begin a new project, but over time the excitement fades and isn't so glamorous.
That's when you know you need to keep at it and continue the work.
The roadblock is there to teach you that this is something you want, and have to keep going.
~
Author: Tatiana Hall
Image: Thought Catalog / Unsplash 
Editor: Sara Kärpänen