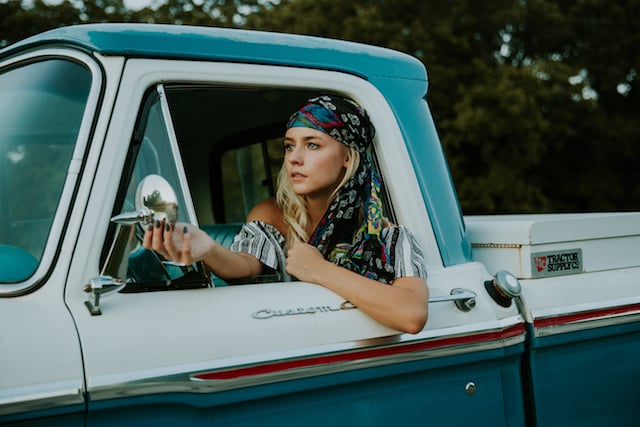 Scrolling through Instagram and Facebook, it's hard to believe there is still room for us to succeed in the jungle of entrepreneurial travelers.
Before I made my big decision to travel full time and work remotely, I had a million doubts about how I was going to make a living.
I am guilty of avoiding the typical nine-to-five job.
I've always wanted to build my career around my laptop. When I was a teenager, and it was time for me to decide what my major was going to be, I remember saying, "I want to study translation because I like languages and I want to be sitting on a beach while I work."
After a series of trips to North America and Asia for three months at a time, I was addicted. There are so many magnificent places to see, so many stories to hear, and so many people to meet. How could I go back to living in the same town and be surrounded by the same people?
I was determined to continue travelling, and I had done a fair amount of research on how to avoid a nine-to-five job, and travel full time.
My friends and family laughed at me, and I had doubts as to whether I could pull it off.
My life felt like a puzzle of disoriented dreams. The questions that popped up were:
Should I give up my dream and find a job in my hometown? Should I believe the people around me who thought living and working on the road was impossible? Was I good enough to be a full-time traveler?
Many of us only know the career-oriented world we were raised in. Working while travelling sounds like a pipe dream.
Even though I felt discouraged, I have never been good at giving up. I continued to find ways to keep my suitcase as my home and my laptop as my office.
At a point of no return, I started observing different types of working travelers. Many make a living by building an audience with their YouTube channel, Instagram account, or blog.
Once they have a large enough following, they can be paid by different companies who advertise through them, or they can monetise their profile by writing an ebook or selling online classes. Another way to work while traveling is to sell your skill whether it's trading, photography, creative writing, affiliate marketing, web design, translation, or graphic design. Some people do both. They build an audience by doing what they love and use their skills to make money for traveling.
I've learnt valuable lessons while trying to find ways to work from my laptop.
What encourages me to compete with the existing crowd of entrepreneurial travelers is knowing this:
1. It's not luck.
To leave your nest and to put yourself into an unknown situation is a decision. It takes courage and confidence to get ourselves out of our comfort zones. It is almost unfair to say that full-time travelers are lucky. The truth is quite the opposite. They had the balls to try something extraordinary and started living life the way they wanted to.
We don't hear about a travel lifestyle on career-orientation day. But, that doesn't mean it doesn't exist, or that only the lucky ones get to work and travel at the same time—we can all do it.
2. We don't need magical powers.
I will never forget one of the first things my meditation teacher and an author of many enlightening books told us before we started a three-day mediumship workshop. She said, "I don't have magical powers. Everyone in this room is completely capable of getting to my level. You just have to believe in it and practice."  On our last day, after our meditation and communication skills exceeded our expectations, her initial statement was confirmed.
Anything new that we want to start in our life takes practice and belief. We all have the right to change our lives and be good at what we do.
3. Our niche is our passion.
Instagrammers and bloggers travelling full time receive a lot of attention from people who live vicariously through them and those who have a desire for the same lifestyle. Living in a van or on a tropical island seems far more intriguing than sitting in an office. Wouldn't it be nice to take a photo on a white sand beach with turquoise water and get paid for it? Don't we all want something new and exciting in our life?
What is it that we are passionate about? How can we share what drives us to jump out of bed in the morning? Why we are up in the middle of the night, sitting on coral vintage sofa that smells like a wet dog just took a nap on it, madly tapping on the keyboard of our laptop? Step one is sharing what is most important to us. Step two is building a career around the audience who is hungry for the travel lifestyle.
4. Learning new skills has never been easier.
When we dream of building an audience around our travels, we can become discouraged by the existing photographers, writers, and travel entrepreneurs. An Instagrammer or blogger with a million followers may be talented, but the true secret to success is consistency and hard work. That includes learning new skills like photography, web design, and social media managing.
I would love to inspire people to get out of their cozy nests and experience the world. Having an idea of what matters to me was great, but I had no clue how to share that with the world. Since I had no financial means to pay for a website , I used the online learning materials on Youtube and Lynda.com to learn web design.
I completed an apprenticeship with elephant journal that taught me social media managing, editing, and writing. Now, not only do I have a dream blog, but I have learned new skills that can financially support my travels.
Let's be grateful for all the free learning material available online and take full advantage of it.
5. We can pick a job we like.
Be wary of some travelers promoting their lifestyle. Don't fall for the first sponsored ad that shows up on your Facebook feed.
Full-time travelers may try to invite us to become one of their affiliate partners. Pyramid marketing is not evil and it can bring us the financial means for our travels. However, marketing a product or service that is not ours, that we don't believe in, takes us back to our starting point. A quick way up is also a quick way down.
Gaining a respectful audience of followers who care about our message is important. Building our mindful empire can sometimes be a long process. In the meantime, we have different options to make money and fulfill our travel dreams.
There is plenty of freelance work available that will fit something we are good at and like doing. I have done translation work for clients abroad, built websites, volunteered in return for free room and board, taught English in Thailand and more. There are options for each of us to do what we love without having to sell out.
6. We don't need a lot of money.
My golden rule is to keep enough money in my emergency bank account to buy a plane ticket immediately if I need to. Everything else can be done with very little money. All I need is a hostel roof or a tent tarp above my head and some street food to make it through the day.
My favorite way to experience the culture and make some money have always been working holiday visas in different countries like the United States, New Zealand, Australia, Canada, to name a few. Another less complicated way to travel inexpensively is volunteering in exchange for room and board. Even if volunteering is not your long term plan, it is a good way to experience the travel bug and get your foot in the door to make good connections.
Once we fully understand these six things, we can overcome an ego that is telling us to quit.
People bitten by the travel bug only need to overcome one final step—one moment that decides whether they will return to the ordinary or step into the world of endless possibilities, unforgettable moments, and life-long relationships.
Being part of the academy helped open my eyes. Writing what I believe in is the key. I want to be genuine in my writing. I want to focus on subjects I think will of benefit to the people who want to make and see the change in the world. Why not share my passions and my genuine experience with crowds of people who are hungry for change and adventure?
I'm signing a life-long lease on my office located anywhere but between four walls.
If there's a will, there's a way. I encourage you to live your dream.
~
Author: Eva Gisburne
Image: Unsplash
Editor: Lieselle Davidson