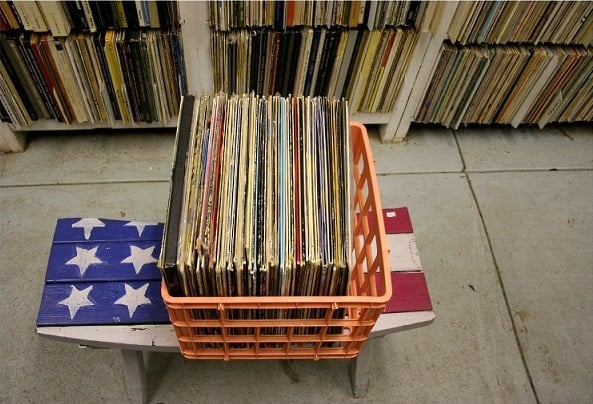 "Let every nation know, whether it wishes us well or ill, that we shall pay any price, bear any burden, meet any hardship, support any friend, oppose any foe, to assure the survival and success of liberty." ~ John F. Kennedy. 
.
It's so much more than just an excuse to barbecue and kick off the start of summer. (Not that there's anything wrong with that…I mean, what's more American than a good 'ol fashioned BBQ, am I right?)
Memorial Day is the day we remember our fallen soldiers—the ones who bravely and selflessly lost their lives in service to their country. (Not to be confused with Veteran's Day, when we honor and celebrate everyone who's ever served in the military.)
There are many great, mindful ways to celebrate this day of remembrance—but whether you are celebrating quietly on your own, or at a gathering with friends and family, I'd like to offer a few songs that encompass patriotism and American zeal, and that honor the memory of the brave men and women who died for the freedoms we all enjoy.
~
"The Star Spangled Banner" as sung by Roy Orbison.
"Soldier's Last Letter" by Merle Haggard.
"Boogie Woogie Bugle Boy" by The Andrews Sisters.
"Last Soldier" by Pearl Jam.
"Song Of The Patriot" (Live) by Johnny Cash.
"God Bless the U.S.A." by Beyoncé.
Now, if I'm being honest, I tend to be more of a pacifist—but, that being said, I value the freedom I have as an American citizen, and I'm grateful for all the men and women who fought—and who gave their lives—to make that possible.
With respect: Happy Memorial Day.
~
**Author's note: This marks the second installment of a new weekly(ish) column. It is my pleasure and privilege to offer some fun, light-hearted mini-compilations for your listening enjoyment.
So, as this side of our virtual turntable scratches to an end, I shall lift the needle up…until we meet again.
~
Author: Yoli Ramazzina
Image: Flickr/Tim