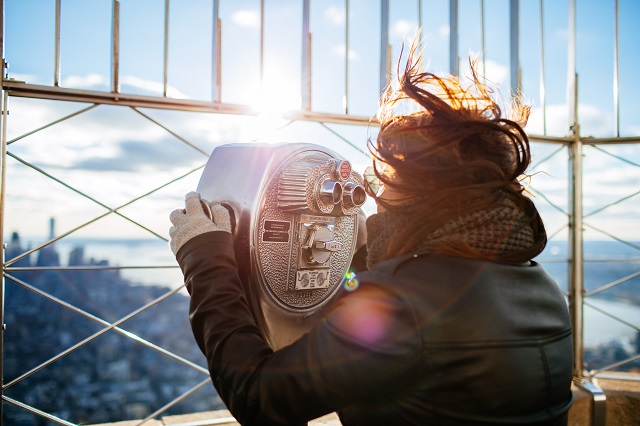 Whether astrology is science or magic, we're open to most things, if they may be of benefit. ~ Ed.
~
Author's note: If you want to know what house this solar eclipse in Leo falls into in your horoscope, use my free transit calculator (linked in my bio below) and enter your birth date. It will compute your personal transits for 2017 and the planets in your birth chart. Then, scroll all the way down (past where it says: "your transits") to the bottom of the page and you will see the houses in your horoscope. One of them will be ruled by Leo. That is where the solar eclipse will fall. If you do not see a house ruled by Leo, then you can presume the house right after the one ruled by Cancer is where the Leo sun will fall.
~
The great total solar eclipse of August 21, 2017, will occur in the sign of Leo at exactly 2:30 p.m. EST.
But, the question most of us may ask ourselves is: how will this eclipse affect me?
For many of us, it will bring big news of a life-changing event such as an engagement or marriage, the birth of a baby, a career change, promotion, or a move to a new home. However, even if it's not a big change, this eclipse will affect everyone in some way,
To find out how the eclipse may affect you more specifically, first use the free transit calculator linked in my bio below (be sure to scroll all the way down on your report for details). For example, suppose the sign of Leo rules the 11th house of your horoscope. Since the solar eclipse is in Leo, that means that the sun falls into your 11th house. Then, look below at the 11th house interpretation of how this eclipse may affect you.
1st House (your ascendant house or rising sign)
This house concerns personality and appearance. This eclipse may mark the time when you take charge of your life and find new ways to improve yourself in some way, such as taking a course or going back to school to finish your degree. You may decide to join a gym and commit to working out with a trainer to get into better shape, or to change some other aspect of your appearance.
2nd House
This house concerns money, possessions, and values. This eclipse may mark a time when you become more clear on your ideals and what is important for you to feel true to your values. If you are making lots of money in your job, but not happy, you may quit and find one that really fulfills you.
3rd House
This house concerns communication, intellect, and acquaintances. Now is when you may change the way you think about something or someone. This is a great time to improve your mind and your intellect in some way by going back to school, studying a new language, or taking a course. You may finally decide to reach out and develop a more meaningful relationship with someone you've only waved "hello" to over the past year.
4th House
This house concerns family and the home. This eclipse could be when you finally decide to buy a home or just redecorate the one you are already living in. You might finally make that move to another state that could bring you a new start in life. You may want to start your own family. A troubling family issue that has created stress in your life may finally be resolved.
5th House
This house concerns romance and creativity. This eclipse may finally bring a loving romance into your life with an exciting partner. Or, you may decide to join a dating site. If you are a creative person, this is an ideal time to enhance your self-expression by taking an arts and crafts course or joining a sports team.
6th House
This house concerns health and work. This eclipse may finally bring a new perspective on a chronic illness or injury you have been dealing with for years. Or, you may finally get an ideal work opportunity or promotion. If you are not satisfied with your job, this may be the time to find one that is perfect for you. This house also rules pets. So, the eclipse could finally nudge you to adopt that special pet you've dreamed about getting.
7th House
This house concerns intimate relationships. If you've been searching for a partner, an important relationship may come into your life that could lead to long-term commitment. Or, if you are already in a partnership, now is the time to make a serious commitment. If it's clear your relationship is not working out despite your sincere efforts, you may decide to move on so that you can find a more satisfying relationship.
8th House
This house concerns sex, investments, and transformation. If you have been yearning for a deep sexual connection or a "soul mate" relationship, this eclipse could bring you what you're looking for. Since this house rules investments, you may be presented with a great investment opportunity that could change your life and make you wealthy. This may mark a time of transformation through profound personal development work of some sort.
9th House
This house concerns travel, education, and philosophy. This eclipse may bring you an opportunity to live abroad, a fabulous trip around the world, or a chance to go back to college to finish your degree. If you are a writer, now is when you may get a burning desire to write an exciting novel that lives within you. This is the ideal time for a meditative retreat that allows you to take a peaceful spiritual journey.
10th House
This house concerns career and status. This eclipse could bring you an exciting new career opportunity. Or, this may be when you could finally be given that management promotion you've been hoping for. If you've longed to start your own business, you may now find the capital and resources necessary to take the leap. If status is important to you, this may be the time to join an exclusive club to meet with liked-minded people.
11th House
This house concerns friendship, hopes, and wishes. This is the ideal time to join a social or professional organization where you can make new contacts and meet people who will help you grow and evolve. You may make an important new friend. This eclipse may be the catalyst for you to find a meaningful volunteer opportunity where you can make a difference in society.
12th House
This house concerns psychology and secrets. This eclipse may bring the perfect opportunity for you to spend time in solitude meditating or planning a trip to a far-away spiritual destination like India. You may discover a way to bring special meaning to your life by being of service to others. If you have wanted to heal a psychic wound that has been upsetting you, now is when an important person may come into your life to help your process of healing and enlightenment.
~
Relephant bonus:
~

~
~
Author: Larry Schwimmer
Image: Freddy Marschall/Unsplash
Editor: Khara-Jade Warren
Copy Editor: Danielle Beutell
Social Editor: Danielle Beutell