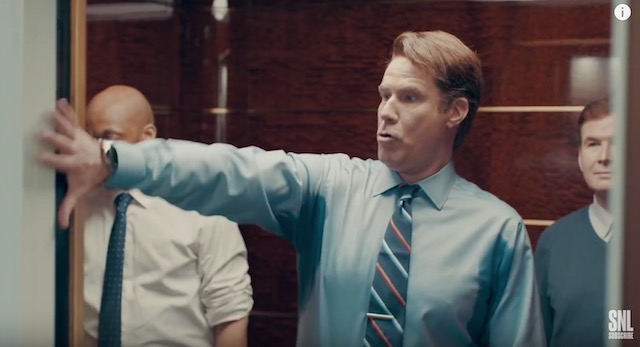 "As soap is to the body, so laughter is to the soul." ~ Jewish Proverb
~
According to their website:
"Time's Up is a unified call for change from women in entertainment for women everywhere. From movie sets to farm fields to boardrooms alike, we envision nationwide leadership that reflects the world in which we live."
The site hosts many shocking statistics, like, "1 in 3 women ages 18 to 34 have been sexually harassed at work. 71% of those women said they did not report it."
The site offers where to get help and resources for those those who need financial support in taking action. It explains how to avoid being a part of the problem, and how to donate to #TimesUp.
The movement is a tremendous step in ending discrimination, for opening conversations, and for showing how to be of benefit. Many are joining and doing their part to spread the word, including huge names like Oprah.
However, sometimes a little comedy works to tackle difficult subjects too. "Saturday Night Live" chose to open up a conversation and some laughter on the subject, with Will Ferrell leading the way.
Check out this sketch from Saturday night:
Whether we prefer Oprah's style or Will Ferrell's, the message is clear:
"No more silence. No more waiting. No more tolerance for discrimination, harassment or abuse." ~ Timesupnow.com 
~
Relephant:
Author: Kate Fleming
Image: YouTube Still
Editor: Travis May
Copy Editor: Catherine Monkman