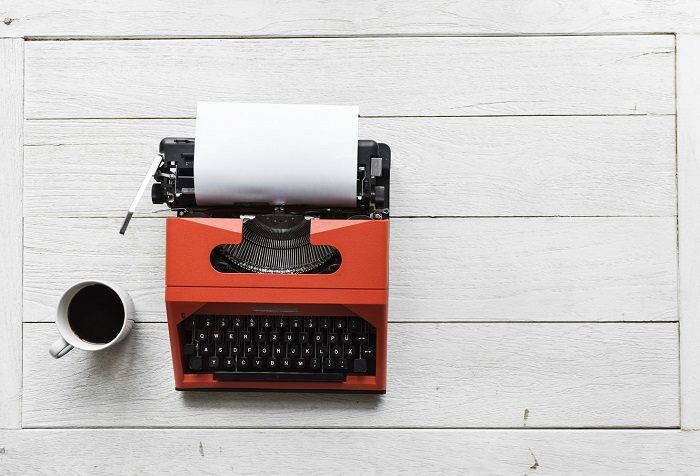 "Waiting for inspiration is like standing at the airport waiting for a train." ~ Leigh Michaels
It's in you—we know it, and you know it.
We like to write. We like being called writers. We like the feel of the paper and pen—or the keypad. We love the words that tumble out, help us heal, reshape realities, or take us away on a mental holiday.
Until…we hear ourselves say, "I can't. I'm stuck. I have writer's block." 
As a mentor for writers, these words make me cringe and feel saddened for the voices claiming this defeat. I hear fear, uncertainty, and a feeling of being lost. I rarely see a person who is not capable of crafting some kind of work. Of course, there are days when what flows out is not our best—but we must recognize that it isn't a block. It's simply: not our best. It doesn't mean we aren't writers anymore.
Maya Angelou explains this well:
"What I try to do is write. I may write for two weeks: 'The cat sat on the mat, that is that, not a rat…'—and it might be just the most boring and awful stuff. But I try. When I'm writing, I write. And then, it's as if the muse is convinced that I'm serious and says, 'Okay, okay. I'll come.'"
If we practice, what we've been hoping for will come.
Writing, meditation, yoga, sports, and all skills should be seen as kindred arts—and in order to excel, one must practice. We need habits that place our goals as a priority and fight our natural tendency to procrastinate.
Our brains don't always (and for some of us, ever) want to train hour after hour for a marathon, or to try another attempt at crow pose, or to take on the task of sitting quietly somewhere for 10 to 20 minutes every day. Instead, we may vent or complain. We take breaks or are baited by an external temptation—and it's okay, because we deserve them, right? Sure, we deserve them; but we also are writers, and we need to do what it takes to maintain our craft.
Habits, daily routines, and schedules are boring. Artists would rather streak naked through a park of peers, in the snow, rather than succumb to an ordinary life. However, to keep up the flow of words, the plain habit of practice is super important. Eventually, inspiration knocks, an idea takes shape, and the better sentences form.
Writer and teacher of editing, Stephen King, claims: "A man who can't bear to share his habits is a man who needs to quit them."
Well, here is one habit of mine that I will not be quitting any time soon: turning up the tunes. Music stimulates my brain and feeds my inspiration when the world around me feels flat. My mind drifts away to the past, crafts images for the future, or sees what is right in front of me with a new lens. It works for me daily as I play with words and just write.
So, my artist friends, try this playlist to help let go and flow:
"Writing is an act of faith, not a trick of grammar." ~ E.B. White
~
"Oxford Comma" by Vampire Weekend. (Warning: adult language)
~
"If you find yourself asking yourself (and your friends), 'Am I really a writer? Am I really an artist?'—chances are…you are. The counterfeit innovator is wildly self-confident. The real one is scared to death." ~ Steven Pressfield
~
"Step Out" by Jose Gonzalez.
~
"When nothing is sure, everything is possible." ~ Margaret Atwood
"Morning Passages" by Philip Glass
~
~
"Writer's block is just a symptom of feeling like you have nothing to say, combined with the rather weird idea that you should feel the need to say something. Why? If you have something to say, then say it. If not, enjoy the silence while it lasts. The noise will return soon enough." ~ Hugh Jackman
~
"Sounds of Silence" by Simon and Garfunkel.
~
"The more you read, the better you are at writing, no matter what you're writing." ~ Jason Isbell
~
"Meditation de Thais" performed by Jules Massenet.
~
"Who is more to be pitied, a writer bound and gagged by policemen or one living in perfect freedom who has nothing more to say?" ~ Kurt Vonnegut
~
"Brave" by Sara Bareilles.
~
"Fill your paper with the breathings of your heart." ~ William Wordsworth
~
"Sing your Life" by Morrissey.
~
Have mindful thoughts to share to break through writer's block? I'd love to hear them.
~
opy editor: Molly Murphy