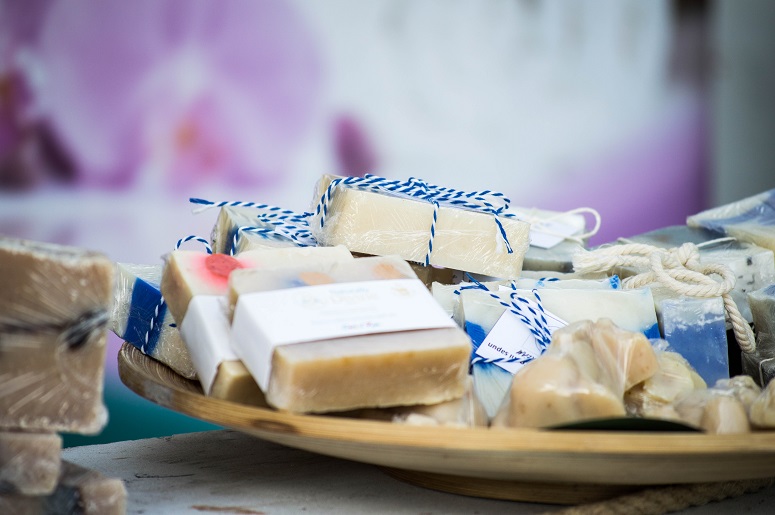 My journey to switching from regular shampoo to a shampoo bar began when I was trying to figure out how I could reuse my empty shampoo bottle.
Knowing that it would end up in the trash or a recycling bin, and eventually a landfill, convinced me to stop contributing to the world's waste problem. And while I wasn't new to the concept of a shampoo bar, I had avoided using one until this point because I was convinced it wouldn't clean my hair as well.
Well, I was wrong!
Yes, shampoo bars don't necessarily lead to a soapy lather, but they work just as well as regular shampoo, and they make your life a little more eco-friendly.
I have always wanted to be more environmentally conscious about what I use on my body. I prefer to choose products that last a long time and can be recycled and reused.
And what I found with shampoo bars is that they're all of this, and more gentle and nourishing for my hair.
Still not convinced? Let me share five reasons why we should all ditch traditional shampoo and make the switch to shampoo bars:
1. A perfect green choice
Shampoo bars are an excellent green choice because of two reasons: they are free from chemicals and they are not packaged in plastic bottles like liquid shampoo. These plastic bottles end up in landfills and can take decades to decay. Shampoo bars use minimal packaging, and in most cases the packaging can also be reused and recycled.
2. They last longer
Yes, a shampoo soap bar usually lasts longer than a liquid shampoo. When we toss out that shampoo bottle, we could be discarding enough shampoo to last at least a couple of washes. A shampoo bar can be used to the last bit. Most are fairly large in size, so you can also cut them into two or three pieces and use them over time. Doing so also helps us save some money.
3. Made with eco-friendly and natural ingredients
Most solid shampoo bars use eco-friendly ingredients, provided you purchase an organic brand. I always look up the ingredient list when I'm buying my bar. And shampoo bars get their fragrance from the pure and therapeutic-grade oils used during production. These natural essential oils are great for our hair and scalp and work to keep our tresses healthy. For example, tea tree essential oil is commonly used for dandruff, and lavender essential oils are used to soothe an itchy scalp.
4. Travel-friendly
Most airlines have a policy against carrying large amounts of liquids, so a solid shampoo bar is a great travel choice. I cut my shampoo bar and carry it in a small tin, this way I can take as much or as little as I need depending on how many days I'm traveling. And you know the best part? I don't need to worry about a leaking shampoo bottle!
5. Leaves hair squeaky clean
Shampoo bars effectively wash away excess dirt, oil, or styling products, without stripping our hair of its natural oils—the end result is healthy, beautiful tresses. Most shampoo bars may not require conditioner afterward as they leave hair soft and manageable on their own. If you do feel a need for a conditioner, opt for a simple apple cider vinegar rinse instead. I add half a tablespoon of apple cider vinegar to one cup of cold water, and pour the whole mix over my hair after shampooing. Let it sit for at least one minute before rinsing completely.
So the next time you're tempted to pick that traditional liquid shampoo bottle off the shelf, consider giving the shampoo bar a try. If you've already tried it or use it currently, tell us your thoughts in the comments.
~