View this post on Instagram
Pain is inevitable.
I've been thinking a lot about the paradox between gratitude and pain.
It can be naive to think that we can go through life without any loss, pain, or suffering. We all experience such things—some more than others, some less than others. But, pain is pain, and it's a universal language that ties us together.
We all experience things we don't like. We all have bouts with pain. These experiences might be mental, physical, or relational. They might be financial. Sometimes, it's on multiple planes.
I discovered the more I tried to avoid or resist pain, the harder it seemed to release it. Sometimes, I could work to escape it by distracting myself with something, usually something not good for me. It temporarily eased the discomfort, but it didn't bring any lasting peace or resolution.
What do we do to end the struggle?
I was called to look at my situation through a different lens. I started working with a meditation teacher, studying, and reading. What I found was there is a critical ingredient in transforming pain into peace.
Gratitude.
I will never forget one of my homework assignments, or as my teacher calls it, "HomeFun," to write a gratitude letter to my mother.
I had been working on healing years of bottled up anger (pain in disguise) I'd held onto, remnants of a dysfunctional childhood.
I had already written my forgiveness letter to my father, a man who lived a good portion of his life filled with shame and anger, most of which was directed at me growing up.
My mother was an exceptionally tolerant woman who wanted nothing more than to have her family stay together, even at the cost of her own identity. For years, I had a considerable amount of anger toward her for not standing up for herself and not protecting me when I felt helpless and afraid of my father.
I had initially thought I should be writing a forgiveness letter to her, but I proceeded with the assignment.
I started writing in chronological order from my earliest memories. At first, I found myself feeling uncomfortable and uneasy.
Why was this so challenging?
After taking a few deep breaths and letting go of the thoughts, the words began to flow. And as I started acknowledging all of the things my mother had done for me and the sacrifices she'd made, I began to find more and more things to be grateful for.
From the love she put into planning every birthday party, to the sacrifice she had to make by going back to work evenings and weekends to make ends meet, to the support she gave me when I was a divorced mother of two making similar sacrifices. One memory after another, the gratitude took built up momentum until my pen raced off the paper.
I was quite literally transforming my anger into peace right before my eyes. It was as if the resentment was melting away.
I learned that my mother and I had more in common than I thought. That she was doing the best that she could in every moment, and I learned how much she loved her family. By focusing on the things about her that I could feel thankful for, I was able to shift my anger into compassion. The healing began.
Part two of HomeFun: read the letter to mom. "What? I didn't see that coming." I was already uncomfortable writing. Now I had to read it to her…out loud?
I could have picked up the phone and read it, but I decided to face my fear and see her face-to-face. I remember walking into her sitting room holding the pieces of folded paper in my damp hand.
My mother was sitting on the couch, her body looking little and frail, her oxygen machine humming in the background. My mother felt most comfortable when the conversation was "light." She wasn't one to be open about the reality of life, so I was nervous about being vulnerable about my feelings. It was fear of the unknown.
I moved her walker out of the way, sat down to face her, and told her that I had written her a letter of gratitude. I asked if it was okay to read to her. She offered a wary, "Okay…"
I started reading with an almost detached, robotic tone, as if I could protect myself from feeling the pour of emotion that was soon to follow.
I never looked up as I read the words on the paper until my stoic voice started to crack, with lips quivering and tears rolling down my cheeks. I finally finished reading, barely able to get one more word out, and that's when I looked up and saw my mother's tears. I moved to sit beside her, and held and kissed her head just like I used to with my daughters when they were little. It was an oddly beautiful moment. I felt like the mother, and my mom was the child.
The joy, connection, and understanding that we both shared at that moment was a turning point.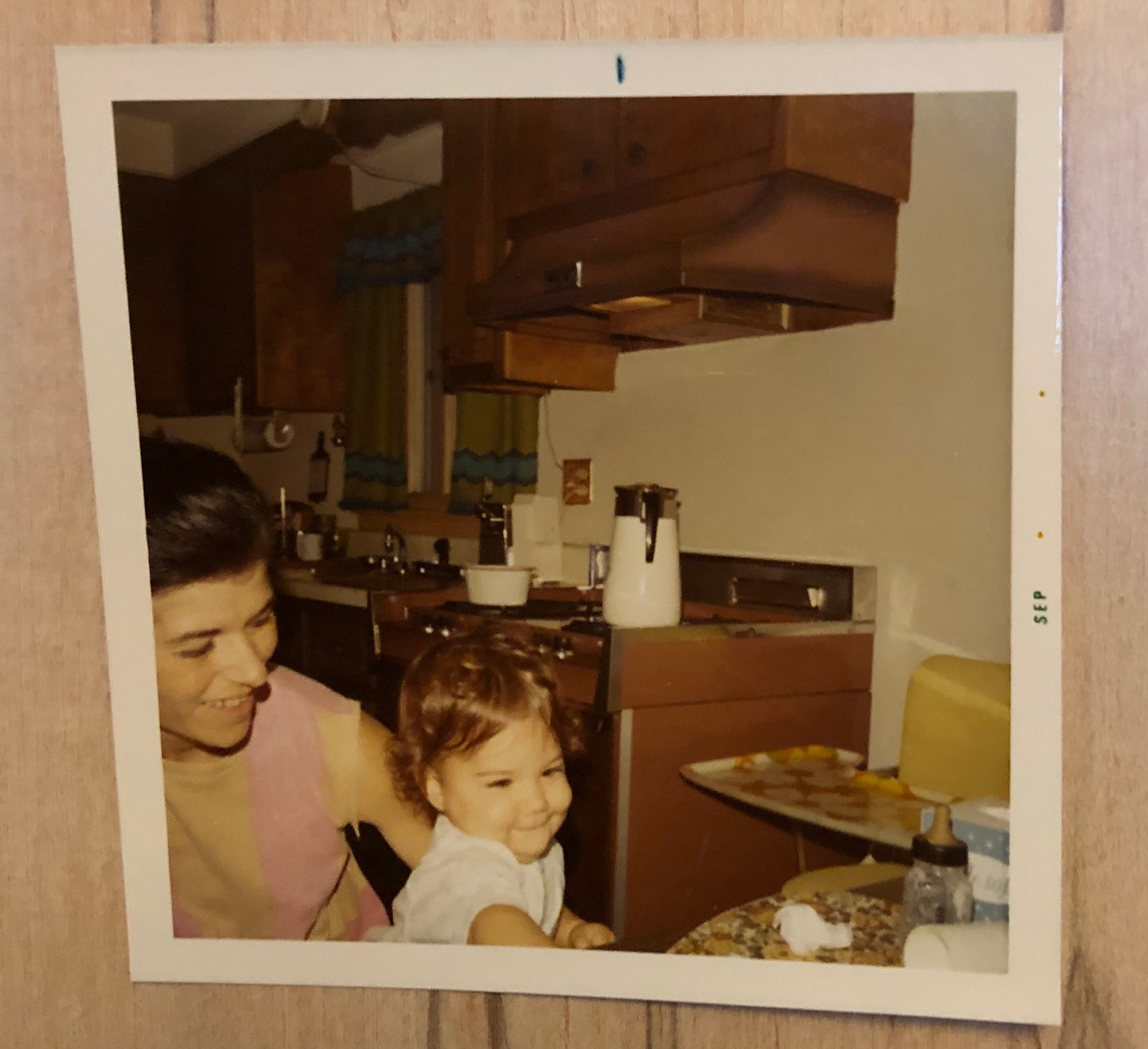 What if our attitude in the midst of difficulty was to be thankful?
Let's consider it for a moment. How do we deal with a reality we don't prefer? How do we navigate the waters of disappointment, pain, and loss?
Sometimes we don't know where our challenges may lead us. We've heard stories of people who have been at the depths of despair—only to later rise to heights they never dreamed possible.
Sometimes, there's something we need to learn from the experience, and that's the only way we will learn it. We need something that's so profound that we finally grasp what we could never learn otherwise.
Try gratitude.
Author Gregg Braden states, "Gratitude is the most reliable way to bring your heart rate into a 'coherent' rhythm indicative of a calm, relaxed state of mind– and to bring others right there with you."
The next time you're feeling despair, disappointment, loss, or frustration, or you've hit your rock bottom, ask yourself if this could be the start of something better. It may feel like it's the end when it may be the beginning. So, be grateful for the opportunity to start anew, to rebuild something better for yourself.
Ask yourself if there's something you need to heal or learn. Be grateful for the opportunity to grow beyond your present state. This can be an opportunity to understand things you haven't in the past.
Take gratitude a step further and put it into action. Write a heartfelt letter of gratitude to someone you love and read it, yes, out loud to them. Don't hold back. Give everything there is to give in that moment and watch the magic happen.
Spend five minutes a day journaling the things you're grateful for. A 2003 study by Emmons and McCullough found that keeping a daily gratitude journal leads to better sleep, reductions of physical pain, a greater sense of well-being, and a better ability to handle change.
Every time you catch yourself wanting to complain or resist accepting the is-ness of life, say "Thank-you." Gratitude shouldn't be used to avoid feeling emotions. It is to help us move into a place of acceptance.
"The struggle ends when gratitude begins." ~ Neale Donald Walsch
Get in the habit of saying thank-you every morning, every night, and every moment in between. You will begin to feel the shift in energy. You will be able to weather the storms that come your way. You'll be able to sit with pain without feeling like you have to suffer.
The immensely powerful practice of gratitude can transform our limitations and fears of expansion and love. Open your heart. Walk through life with a new mantra: "Thank-you, thank-you, thank-you."