This article is written in partnership with Beducated—they're dedicated to increasing their students' sexual happiness with mindfulness, communication, and hands-on techniques. We're honored to work with them. ~ ed.
If you have ever typed "female pleasure" into a search engine, you know that sexual education on the internet is quite one-sided, to say the least.
It's all focused on the same thing: how to orgasm, the different types of orgasms and how to achieve them, and the, erm…the rather technical stuff that's out there.
It seems we are obsessed with orgasms. The Big O. La Petite Mort. A Happy Ending.
Don't get me wrong: there aren't many things better than the peak of climax. But as if there isn't enough pressure to overachieve in our work lives, social lives, and family lives, now we're expected to achieve magical, life-altering, earth-shaking orgasms in the bedroom. Every. Single. Time.
It all seems a bit daunting.
Personally, I want to get rid of the pressure of sex being yet another thing to cross off my to-do list. Where has all the pleasure gone?
In my quest to better understand female sexuality, I was pleasantly surprised to come across Beducated's motto: "Pleasure first, Orgasm Second." I wish I had heard that 15 years ago!
From frigidity to ecstasy: Mariah's Story
"I faked my orgasms until 2010. I used to throw away my sexual potency like blasé blasé. I was left wondering, 'there must be more!?!' Now, I'm thrilled to say yes there is definitely more—beyond my wildest dreams!" ~ Mariah, CEO of Beducated
Like many good stories, Beducated founders Mariah Freya and her husband Phil Steinweber's journey started on a trip to India, where they embarked on their journey to discover female pleasure and conscious sexuality.
After experimenting with their love life in all ways you can think of, they discovered that sexuality is a great tool for personal development. Sexual happiness leads to general happiness. And with Beducated they invite everyone to see for themselves: sexual happiness is trainable!
According to Beducated, sex is not a race or a competition to reach some end goal, but rather an exploration into our own unique power. Together with their new Female Orgasm online course, Mariah and Phil are helping vulva owners to experience their full sensual potential.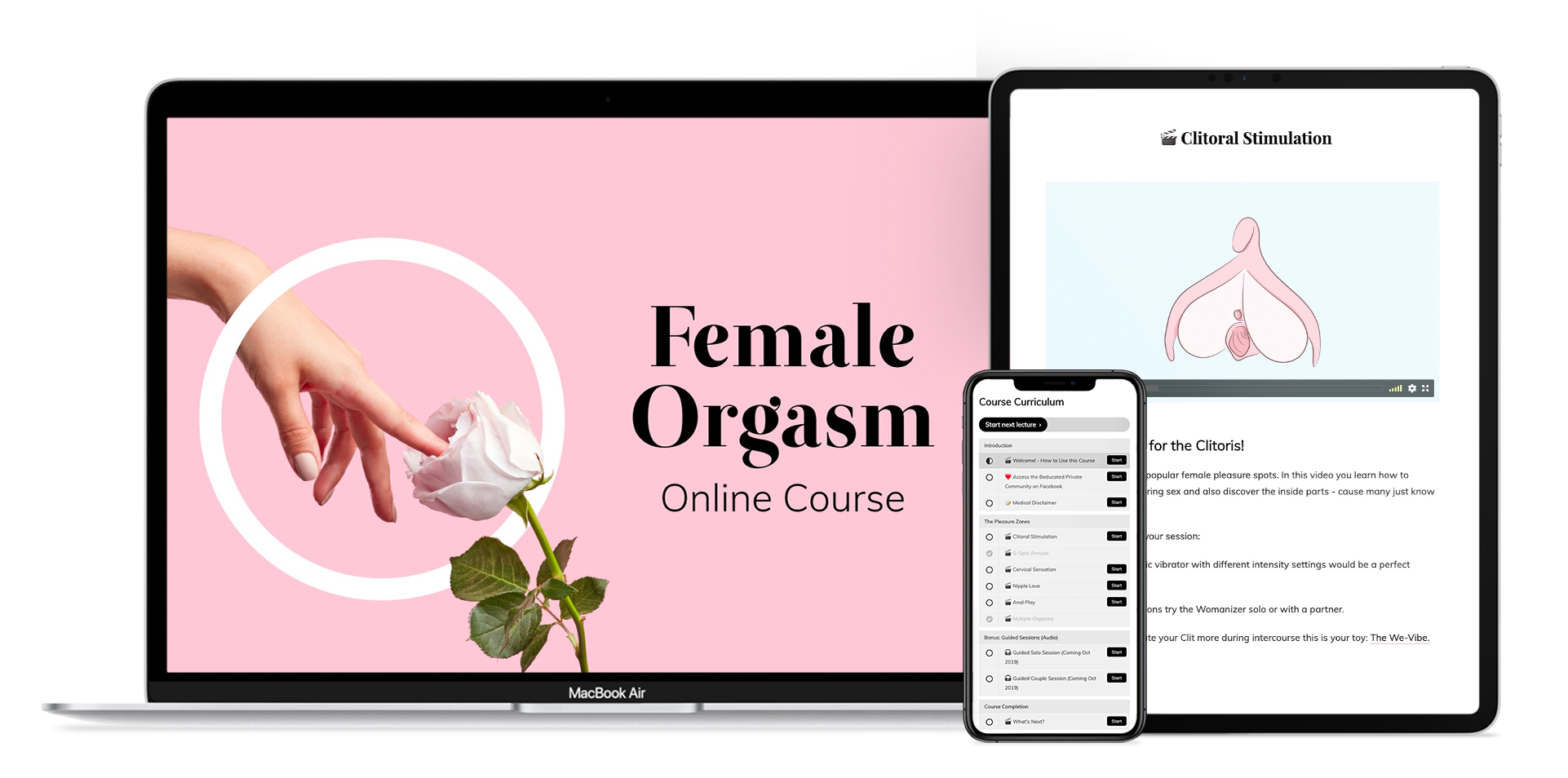 And there's some work to do here.
Take the much-discussed pleasure gap, for example. Studies have shown that only 25 percent of heterosexual women are orgasming during vaginal intercourse.
If you happen to be in the 75 percent category, occasionally or regularly, there's no need to push the panic button.
There are a lot of myths and mysteries surrounding the female pleasure, and it's about time we start debunking the myths.
Here's some of my favorite, newly discovered takeaways about the mystery behind the Big O.
1. No orgasm = Still good sex
That's right! Great sex doesn't equal orgasm and vice versa. A recent study by the Queen's University in Canada found out that orgasming during consensual sex isn't always a positive experience—unlike what most of us might think. In fact, the partners who feel the pressure to orgasm may not enjoy climaxing at all.
In order to put the pleasure back in sex, the Female Orgasm course encourages us to take a holistic and inclusive approach to sex. This leads us to the next point…
2. Discovering pleasure zones
First things first: there's more to female pleasure than just the clitoris. The key to exploring our sensations is to understand what gives us full-body stimulation. Forget the timers, toys, and Cosmo quizzes. It's time to tune in to your sensations, not just the Big O.
And don't worry if nothing happens: sometimes it takes time and practice to experience the full spectrum of orgasmic sensations! Covering everything from arousal to clitoral stimulation to cervical sensation and nipple love, the Female Orgasm course shows a holistic approach to pleasure…
3. Understanding your orgasmic potential
Here's the secret: The key to orgasm is to forget about orgasm! Each vulva is unique, and the same applies to our orgasms. What works for some vulva owners, may not work for others. I just recently learned that we can experience eight (yes, eight!) different types of orgasms. That's a lot of variety right there.
But why aren't we reaching the climax? The bottom line is that we are not orgasming because we are either a) trying too hard b) being too orgasm-centered c) putting pressure on ourselves and forgetting to have fun!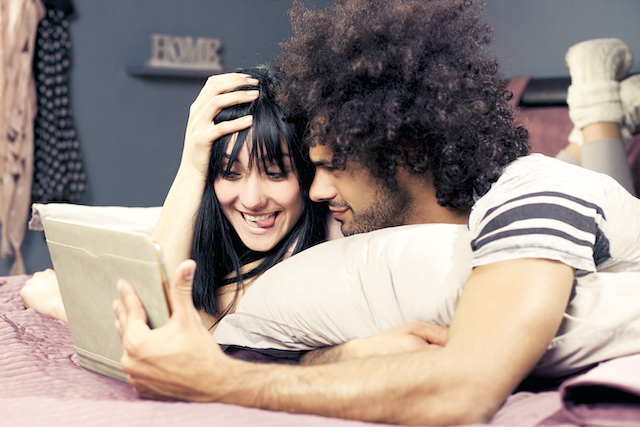 The Female Orgasm online course offers vulva owners (and lovers alike) a chance to explore every inch of our beautiful selves, conveniently in our own time and in the comfort of our bedroom, with or without a partner. You learn how to warm-up your body and mind, where your key pleasure zones are and how to stimulate them.
If you have any questions or newly discovered revelations after watching, listening, and exploring the course materials, there's a place to share your experiences confidentially in Beducated's supportive online community.
As Mariah says, it's time to change sex education, one pleasurable act at a time!
Are you ready to join on this quest to heal your sexuality and realize your full sexual potential?
Psst. If you're interested in diving deeper into your sexuality, Beducated offers a whole variety of programs, from Yoni Eggs to Tantric Massage…