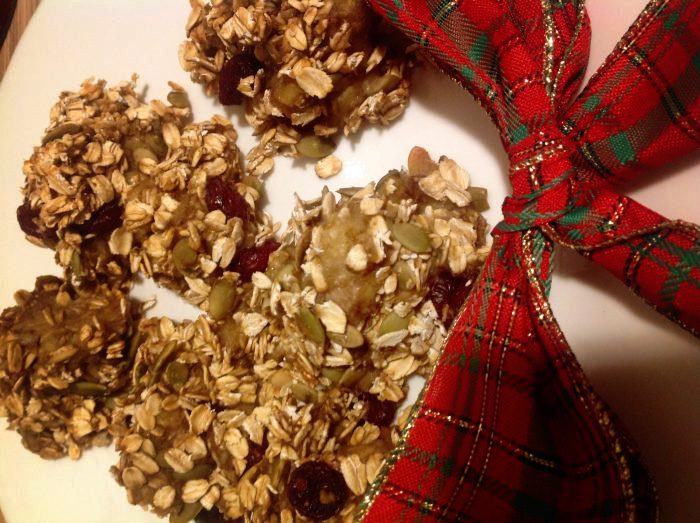 Scents and memories of past holidays are awakened when I bake these crispy wonders.
The recipe was first gifted to me one grey December day, years ago, by a lovely cafe owner. These cookies speak of the warmth, sharing, and connection that this season is really all about. So sweet and delish, you'll forget they're vegan.
Ingredients:
7 medium ripe bananas
1/2 cup pumpkin seeds (60g)
1/2 cup dried cranberries (60g)
3 cups oat flakes (270-300g)
1/4 teaspoon of cinnamon or more to-taste (2-4g)
1. Mash the bananas with a fork.
2. Stir in the pumpkin seeds, cinnamon, and dried cranberries.
3. Thoroughly mix in the oat flakes until all ingredients are evenly distributed.
4. Drop spoonfuls of the dough onto an oiled baking sheet or Silpat.
5. Bake at 350F / 180C for 18 minutes. Remove from oven and let sit for 5 minutes. Makes 36 cookies.
Enjoy!
~