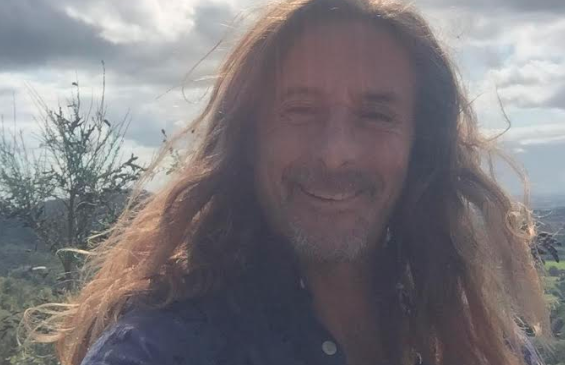 "Forgive those who didn't know how to love you. They were teaching you how to love yourself." ~ Ryan Elliot
~
What if rejection, abandonment, abuse, neglect, or ambivalence does not mean that you are unworthy of love?
What if we reframed these experiences and understood and were able to deeply and completely embody the understanding that they were just the experiences that were inviting us to learn how to love ourselves?
Whether it was our parents or a lover, you can guarantee that they did the best that they could and their inability to love us was just a reflection of their inability to love themselves. We can only love another to the extent that we love ourselves; seeking love from someone who is wounded and has closed their heart, invariably for their own emotional and psychological survival, is like trying to quench an insatiable thirst by eating snow. It's not advisable because the processes your body needs to go through and the amount of energy needed to increase your body temperature to compensate, can cancel out the rehydrating benefits of the snow. We can spend an inordinate amount of time and energy in a relationship demanding something from the other that they just don't have to give.
The norm in our society seems to be that most people just settle for the crumbs on the floor from the banquet table of potential love. Our society is awash with addictions like busyness, shopping, entertainment, social media, food, exercise, pornography, gambling, and drugs, both legal and illegal. These are all anesthetics that numb us to the true feeling of separation and disconnect that is the result of us no longer knowing where or how to truly access the experience of love.
Society teaches us that others are responsible for completing us and for making us feel loved and worthy, but when you have had a traumatic start to life, as I did, our initial conclusion will be that we do not deserve love so we keep unconsciously attracting experiences that will mirror this erroneous conclusion back to us. In my story, once I had flown the nest (or escaped my prison), I chose a lifestyle where, in effect, I was abusing and neglecting myself. Gradually, I learned through pain and ill health that the choices I was making were not conducive to me enjoying life and so I learned to move away from things that caused me suffering and toward things that brought me more enjoyment and peace.
But when we have experienced trauma at a tender age, the programming can run deep and is hard-wired into our brains and unconscious belief systems.
As adults recovering from trauma, we will find ourselves choosing partners who are also not able to love us in the way that our wounded inner child wants to be, and so after a series of frustratingly unsatisfying relationships, I realised that that which I was seeking externally was within me. I followed the guidance of the world but kept coming up against pain, failure, and retriggered trauma. Unless I learned to love myself, I would never be able to attract a person who could love me because of the unhelpful program that was still running inside me.
But I inherently know that everything that happens in my life is for my highest good. Not from a short-term egoic perspective, but from the higher and bigger picture of my soul's evolution. We came here from beyond the veil of form from Oneness. We are sparks of the divine who came here to experience duality and separation so that we might know unity and Oneness through contrast.
When one door closes, another one opens. Though, sometimes, we don't know where to look for the open door because we are too busy banging on the door that was closed to us.
The world teaches us to look and seek external validation constantly through perceived success, people-pleasing, and being "nice," but this is exhausting and because it is a poor substitute for a true experience of love, ultimately, we are left feeling disappointed, tired, and often in ill health.
Real change is always an inside job! I have known this for a long time, but I kept forgetting because sometimes it seemed too painful to revisit, transform, and heal the trauma that still resided within me. And the voice of the world promising peace and love through the next relationship or career change or healing modality was at times deafening, and I became distracted by the lure and addiction to the quest for external validation.
But eventually, the realisation that I really had to learn to love myself, to be the mother and father that I wished I'd had, became strong and embedded enough for me to keep looking within and not get lost in the hope that someone or something else would complete me.
So now, I choose to believe that every closed door, every rejection, every "failed" relationship was just an invitation to love myself—because previously, I had been looking in the wrong direction.
'The door to my heart opens inward," Louise Hay reminds us.
If you are happy settling for codependency and tiny glimpses of what love feels like, then that is fine. In some ways, I envy you because this is not an option for me. My early trauma gifted me with an insatiable appetite to discover the truth of love. I had such a clear experience of what love is not that this seeded in me a quest to find the truth of love. The seed cracked open when I began my spiritual awakening, and I don't have a choice but to continue my quest for love, real love, true love—a divine love—which I believe is our truest essence.
So next time a door closes, perhaps it would be wise to gather yourself and look around and see if there is another door visible—one that opens inward.