Teach yourself and your kids how to wash your hands for a full 20 seconds with this cute site.
Wash Your Lyrics was created by William Gibson, a 17-year-old college student from the U.K.
Type in your favorite song and artist on the washyourlyrics site and get your results.
A few I came up with are below. Try your own, too. (Pro-tip: the gel option produced less results, it's a new feature and might need a few days to get debugged…oh, also instrumental songs are less useful here.)
"Another one Bites the Dust" by Queen: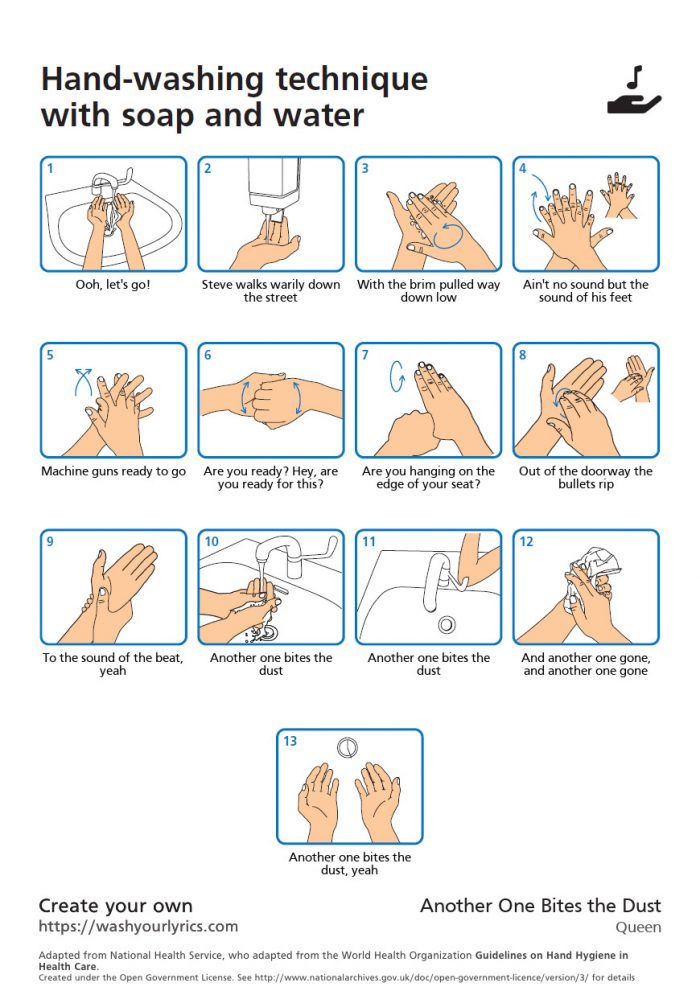 "Let it Go" sung by Idina Menzel: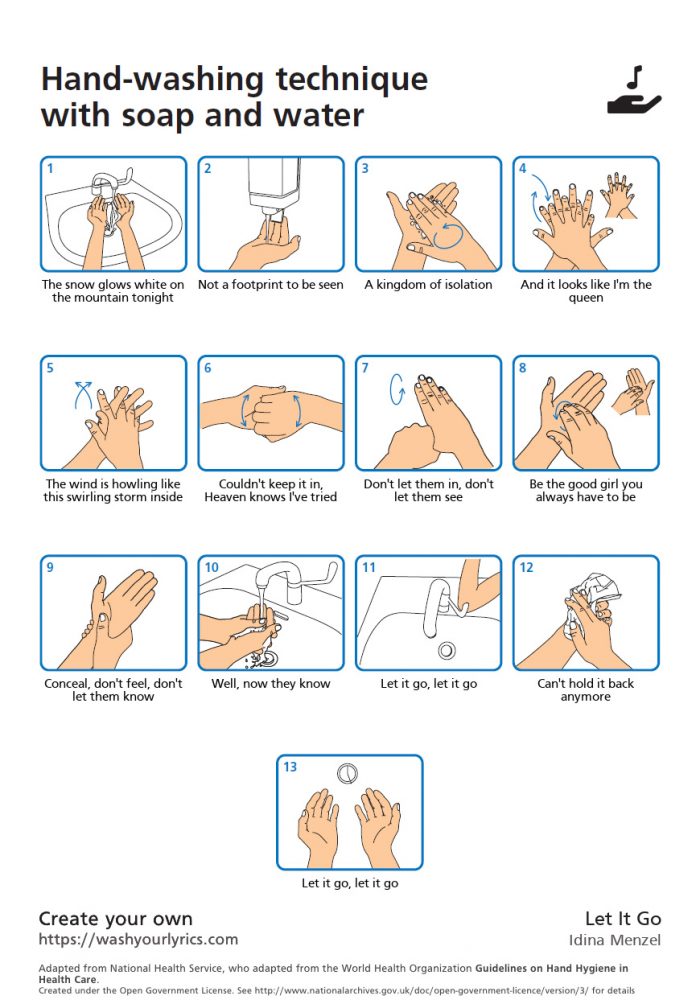 ~
Another 17-year-old, Avi Schiffmann created a website that tracks the spread of the coronavirus.
See Avi's updated coronavirus dashboard here.