This article is written in partnership with Keen.com—they're dedicated to offering guidance, insights, and advice in this time of crisis, and we're honored to work with them. ~ ed.
With the chaos, lack of control, and fear of this pandemic, many of us are looking for answers.
We want comfort. We want to figure out what we can control and can't control. 
We want to know what's going to happen to us, if we'll be safe, if we'll be happy. We want to tap into the wisdom and self-assuredness we need to get through this crisis.
According to the Yelp Economic Impact Report, the Spiritual Readings category is up 140 percent as Americans turn to tarot card readers, mediums, and those gifted with heightened intuition for much-needed guidance and clarity during the pandemic.
When there's chaos, we need people. We need wisdom. We need the fundamentally human experience of listening and being listened to.
Keen.com offers us the opportunity to access all of these things. The kind, caring advisors can help us sort through the messes that we're encountering and guide us through the small and big decisions we face every day to find some clarity.
I've always been an astrology skeptic.
Beyond knowing that my birthday makes me a Gemini, I've been oblivious to my astrological chart. I couldn't tell you for the life of me what my moon sign or rising sign is. And I have no idea what me being a Gemini is supposed to actually mean about me.
Same goes for tarot cards, or for psychics, or for anything else in the new-age spirituality slice of life.
Which is why, when I was asked to try out Keen.com, I was, well, skeptical. So I did some research to find out what I was getting myself into.
Keen.com is a website that offers guidance on Love & Relationships, Career, Astrological Compatibility, Life, Tarot, Spirituality, and over 20 more categories. You can connect with a psychic advisor in their network anytime using online chat, email reading, or phone call—and there are tons of advisors to choose from. They each have their own specialties, styles, and approach.
A Keen.com reading aims to provide the following: 
>> It provides the client intuitive, accurate insights combined with practical advice and guidance.
>> It cultivates faith and inspiration from you.
>> It inspires self-examination and self-awareness.
>> It takes into account your own abilities and special gifts.
>> It respects your free will.
The advisors use different tools to obtain information during a reading. Tarot cards, astrology, runes, crystals, spirit guides, angels—the list is long and fascinating. And some psychics don't work with any of these; they simply use whatever psychic ability they have to log into the "energy Internet" and ask for the information they need.
"My psychic advisor really helped me stop and take a breath and look within and be okay with what was happening right now." ~ Keen.com user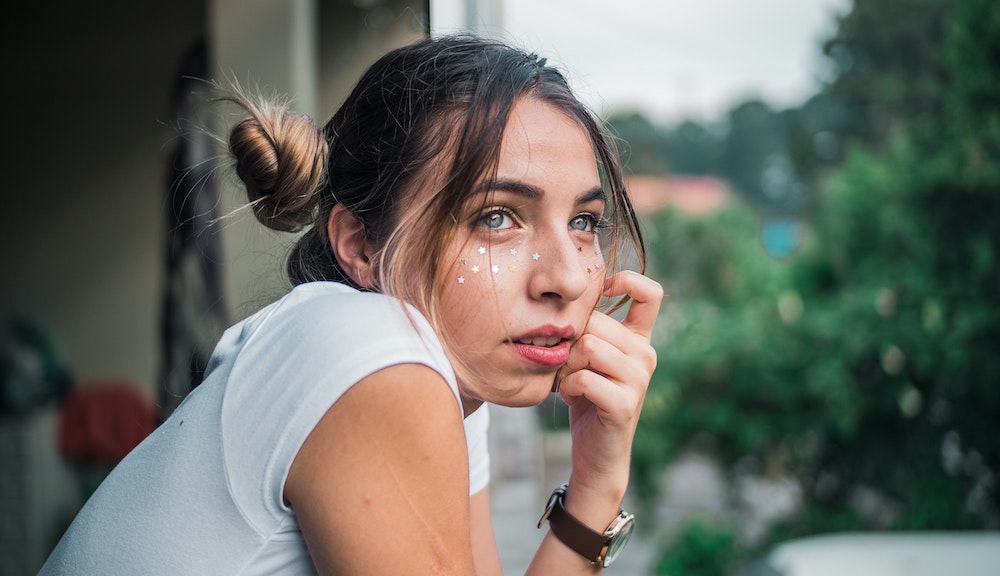 My Experience with Keen.com
When I tried out Keen.com, I had an astrology reading, a tarot reading, and a psychic reading. As a non-believer, I had no idea what to expect.
To start off—no, this is not some life-changing conversion story. I didn't come out of the readings believing that Venus retrograde will cause changes in my emotions or that a tarot card can tell me that I'll be getting a promotion soon. But what I did come out of it believing is that wisdom, advice, and human-to-human listening can be deeply helpful—in all forms.
The Lovely, Insightful Advisors I Met With
About Leslie Hale, Astrologer
Astrologer Leslie Hale specializes in astrological guidance to empower you with knowledge of future events, relationships, and financial and major life situations. Her goal in an astrology reading is to answer the questions you may have about any situation you are currently involved in, review your opportunities and time frames most likely for success, as well identify when the "down" periods will be and how long they will last. This enables you to make informed decisions with a realistic and accurate view leading to a happier and more positive future. She can also pinpoint personal strengths that can point you toward a more successful future.
When we got on the phone, Leslie asked me for my birth information (date, time, and place). Once she had pulled up my birth chart, she gave me an overall summary of what my chart means about who I am and also how I'm perceived by others (so now I finally know what a Gemini is!). She then gave a detailed explanation of what my year ahead will look like, including life transitions and challenges to expect.
About Mysticalcraft Arriana
Arriana has been reading tarot for 20-plus years. She loves the tarot and how it speaks to us all in different manners, as each reader interprets the cards their own way. Being a Capricorn, she tends to be practical, which is their nature. She often extends practical readings and does her best to describe the cards in a way that can be easily understood.
On the phone with Arriana, she would allow me to ask questions, then she'd shuffle the deck and let me know what the cards told her for that particular area of my life. She gave me insights on career, my relationship, spirituality, and the things I most need to work on moving forward.
About Love Expert Sara
Sara provides high-level, laser speed, accurate psychic readings and has been one of Keen.com's top-rated psychics for over 10 years. Customers will be provided with a highly intuitive, descriptive reading combined with a special reading style. Sara is Keen.com's top Remote Viewer, and one of the best in the world. Sara is empathic and feels what others feel in her own body and will relay this information with lightning speed.
Sara is patient and available for whatever her clients need. She happily moved from question to question, but was also willing to pause and give as much time and thought to one particular area as I wanted. We discussed family, life passions, my future path, love, and work.
The great thing about Keen.com is that there are always advisors available, so there's no pressure to address every burning question in one session. You can try different readers, styles, and interfaces to see what you like best. Knowing what readings are most popular can guide you in developing your own personal preferences and understanding the ways in which psychic readings can enrich your life.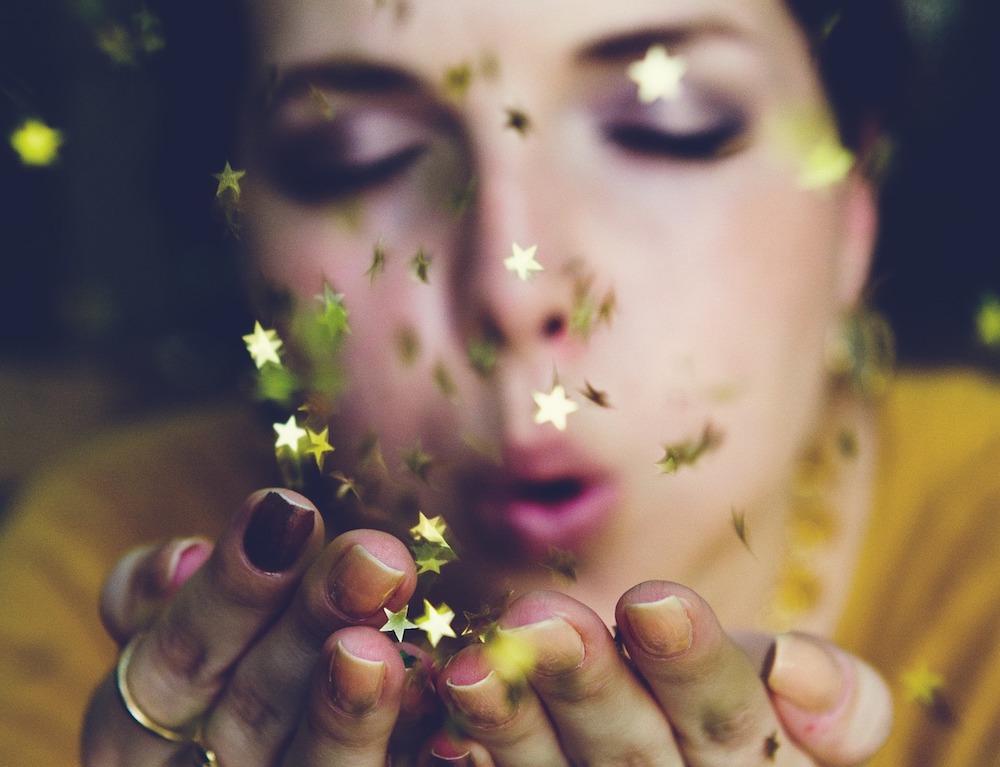 Find Clarity in Uncertain Times
"We are here on a journey, and we can't always control it. All we can do is be along for the ride." ~ Keen.com user
We don't go to therapists, friends, or coaches to have them tell us exactly who we are, what we're doing wrong, and what we should do best. We go to them, first, to have someone who listens. Someone who is a sounding board for our problems. Someone who cares. 
Second, we go to them for perspective, for ideas, for an outside opinion from someone who isn't embedded in our own mind.
Third, we go to them so that they can reflect back to us what we already know. Because, so often with problems or questions that we come up against in life, we already know where we've gone wrong or what it is that we really want. We just need to hear that truth come out of someone else's mouth or see the expression on their face as they listen to our troubles. And then we feel reassured; we feel that we now know ourselves a little better; we feel that we can dig into the strength it takes to make the next move.
Some of us—the believers—will find that the readings feel like gospel. They'll feel the wisdom of the cards or the truth written in the planets or the stream of clairvoyance trickling through another human being. And for them, Keen.com is a mighty wonderful resource to turn to. Their network of thousands of qualified advisors provides personal advice to help us get peace of mind and absolute clarity at any time, day or night.
For others—the non-believers—there is still that powerful, profoundly human, universally desired experience of being heard, seen, listened to, offered advice, and given a mirror to reflect back to us the knowing that is already inside of us.