This article is written in partnership with Unwrapped Life—they're dedicated to creating a zero-waste, plastic-free world, and we're honored to work with them. ~ ed.
~
The universe has just handed us two massive, wildly necessary lessons.
The first? Coronavirus.
This pandemic has shown us that when we decide that a problem is important enough, we can make enormous changes to our lifestyles and habits. We can sacrifice comforts and routines for a cause greater than ourselves.
The second? The Black Lives Matter movement.
This movement has shown us that we spend way too much time ignoring the injustices unfolding all around us—and way too little time advocating for a better, fairer, more humane, more just future.
Yes, we need to give as much time and energy as we can spare to these two causes: COVID-19 and BLM. But we should also take the time to allow them to teach us these lessons, and to ask ourselves where else in our lives we can implement what we're learning.
Here's One Easy, Simple, No-Fuss Thing We Can All Do for a Better Future
Unwrapped Life is a company that has been committed to creating a plastic-free, zero-waste world since before "plastic-free" and "zero-waste" were trendy hashtags we add to Instagram photos of sea turtles. They're a company that's dedicated to giving us far better alternatives to the things we buy that wreak havoc on the planet.
Here's the general idea:
If you feel devastated—or even vaguely concerned—about the amount of plastic we use, throw away, and toss into our lands and oceans, then it is your responsibility to look around at the things you consume and either 1) stop consuming them, or 2) consume a plastic-free or zero-waste version of them.
Most of us have settled on the decision that cleaning ourselves and shaving are necessities for our daily lives (though this may have temporarily changed for you bearded lockdowners and I-haven't-showered-in-four-days quarantiners). So, unless you want to be a smelly, furry, impressively dedicated environmentalist, we need to find an alternative to the awful bath and self-care products we typically use.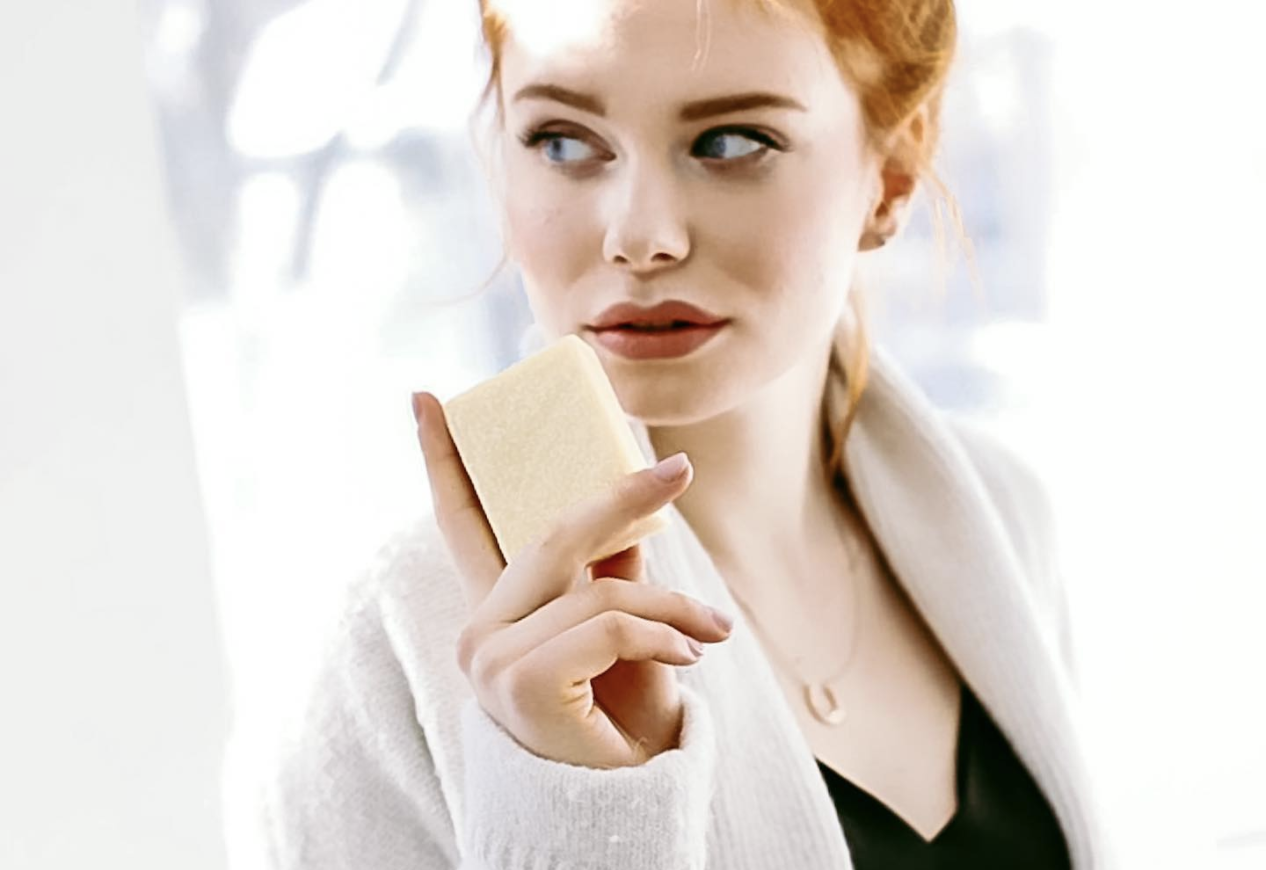 Why Your Shampoo Matters So Damn Much
Most of us don't realize how destructive our shampoo, soap, shaving cream, or other bathroom essentials are for the environment.
Here are a few stats to give some perspective:
>> More than 552 million shampoo bottles could be ending up in landfills every year.
>> The number of shampoo bottles thrown out in the United States every year could fill 1,164 football fields.
>> Only 1 in 5 people consistently recycle items from the bathroom.
These numbers are already horrifying—and that's just for shampoo.
Many of us "environmentalists"—myself included—often pat ourselves on the back because we dutifully recycle all of our bottles and containers. But the reality is that recycling is not all that great. Don't get me wrong: we should still do it instead of just tossing things in the trash. But the idea that we're avoiding environmental harm by recycling is, to put it simply, utter nonsense.
Recycling is an entire industry that produces its own waste and consumes its own resources. Plastic can also only be recycled a certain number of times, because each time it is, it becomes an inferior product until it's eventually just unusable. If that weren't enough, a whopping 91 percent of plastic isn't recycled at all. So, as much as we like to talk about recycling, it is not the magical solution that we like to pretend it is.
We have to find a different way.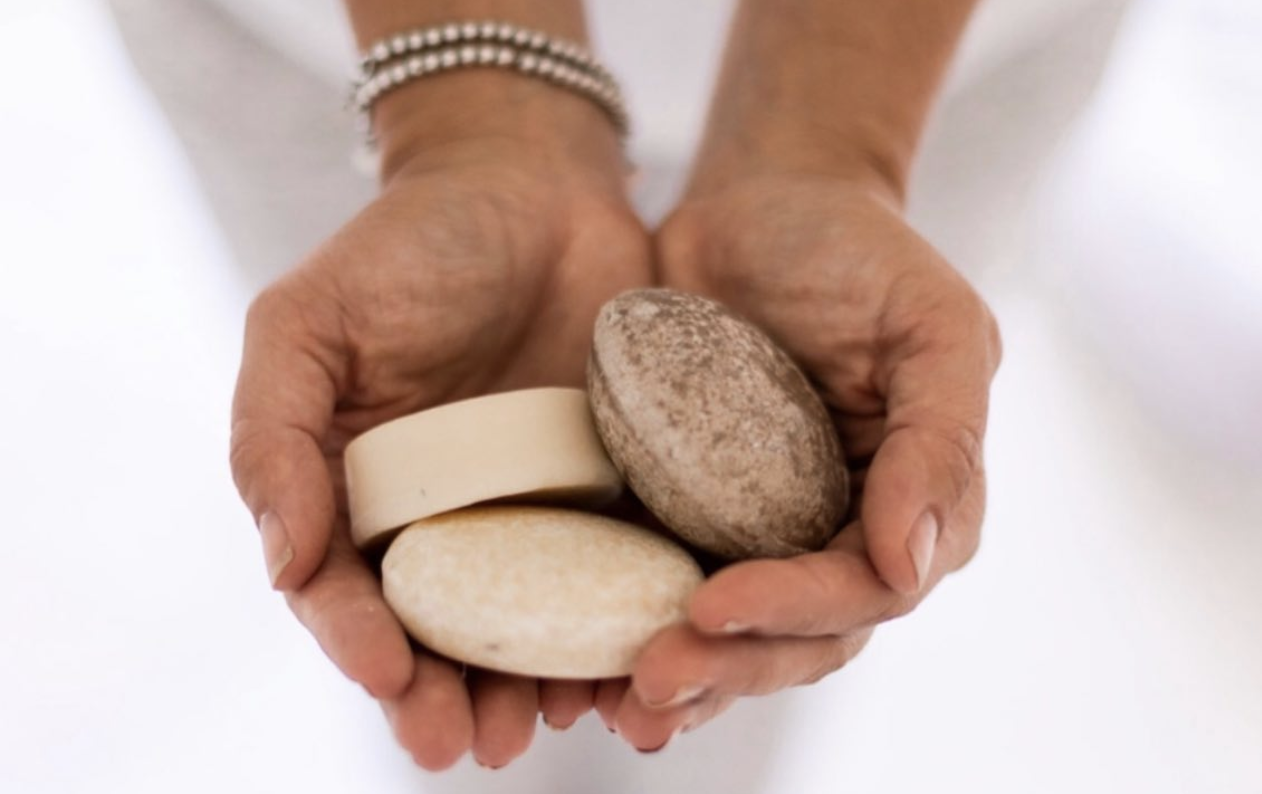 Plastic-Free Packaging
Unwrapped Life's proposed "different way" is for us to buy products that aren't packaged in plastic in the first place—so that the plastic is never used, and never has to be recycled or thrown away. They offer a variety of luxurious, yummy-smelling shampoo, conditioner, soap, and shave bars, along with reusable cloths and rounds for all our face, hair, and skin needs.
Over the course of one year, people using Unwrapped Life's plastic-free products achieved the following:
>> Over 800,000 shampoo/conditioner bottles were diverted from landfill.
>> Over 85,000 body wash and shave cream bottles were diverted from landfill.
>> Over 4.6 million disposable face pads were diverted from landfill.
If that isn't already enough to convince you, the products also give you a whole lot of bang for your buck:
>> Hair Bars: each bar is equivalent to 2 to 3 bottles of shampoo or conditioner.
>> Shave Bars: each bar is equivalent to 3 canisters of shaving cream.
>> Reusable Rounds: 1 pack of 7 rounds is equivalent to 1,000 disposable rounds.
Everything you buy from Unwrapped Life is vegan, color-cafe, and cruelty-free. They're great for your hair, your skin, and the planet. They're pretty. They smell good. They feel good—on your body, mind, and conscience.
What's not to love?
So, if we are able to buy plastic-free goods for our bath and home, we've really got no excuses left not to.
5 Plastic-Free Self-Care Essentials.
1. The Hydrator Travel Set
1/5
Sometimes you need a little hydration, sometimes you need a lot! With colloidal oatmeal and amla oil, the Hydrator works to soothe scalp ailments, including dryness, eczema, psoriasis, and rashes; and we all know that a healthy scalp makes for healthy hair.
Learn More
Learning our Lessons from the World's Temper Tantrum
2020 has been the year of the universe jumping up and down, flailing its hands about, and desperately pleading with us to do something. Pay attention. Take heed. Listen. Get out of our own damn bubble and find out how we can show up for the world.
But we have to realize that we shouldn't only take action when a problem is staring us in the face, threatening our lives, or screaming at us to change. We're human beings. We have minds, imaginations, and foresight. You and me and Greta Thunberg and everyone we know is smart enough to know what's coming.
The Hard, Still-Inconvenient Truths
We are destroying our planet.
Many of the habits we have and things we do every single day are contributing to the destruction of our planet.
If we do not take action to change these habits and horrible contributions, our earth as we know it will never be the same again.
Is this terrifying? Yes. Can each and every one of us do something about it? Yes.
Will you?