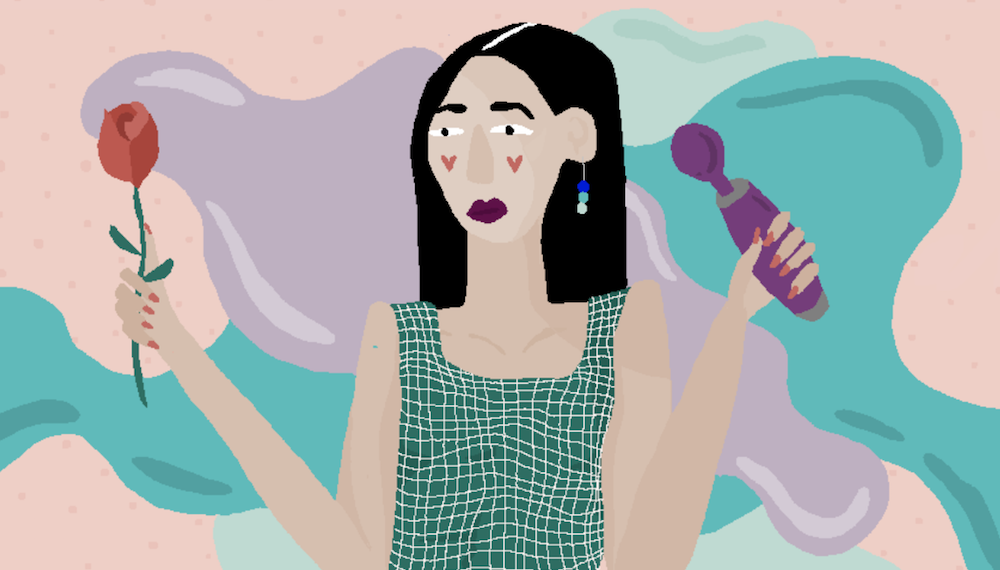 This post is offered in partnership with our friends at Dame. They're an eco, sexy, fun company dedicated to spreading sexual pleasure and education. We're honored to work with them. ~ ed.
~
Earlier this year, the New York City Health Department released "Safer Sex and COVID-19" guidelines.
It provided advice for sex during lockdown, including things like:
"Make it a little kinky. Be creative with sexual positions and physical barriers, like walls, that allow sexual contact while preventing close face to face contact."
"Pick larger, more open, and well-ventilated spaces."
Along with advising us to get kinky through physical barriers "like walls" and get it on with the windows open, the government gave us another handy (pun intended) piece of advice:
"You are your safest sex partner. Masturbation will not spread COVID-19, especially if you wash your hands (and any sex toys) with soap and water for at least 20 seconds before and after sex."
Masturbation. Though we won't all admit it, it's likely been a bit of saving grace for many of us since this whole pandemic started. Not all of us have a partner at home to quarantine with—and even if we do, masturbation is still a good way to give ourselves a chance to mix it up, a little self-care, and a few extra orgasms during this stressful time.
~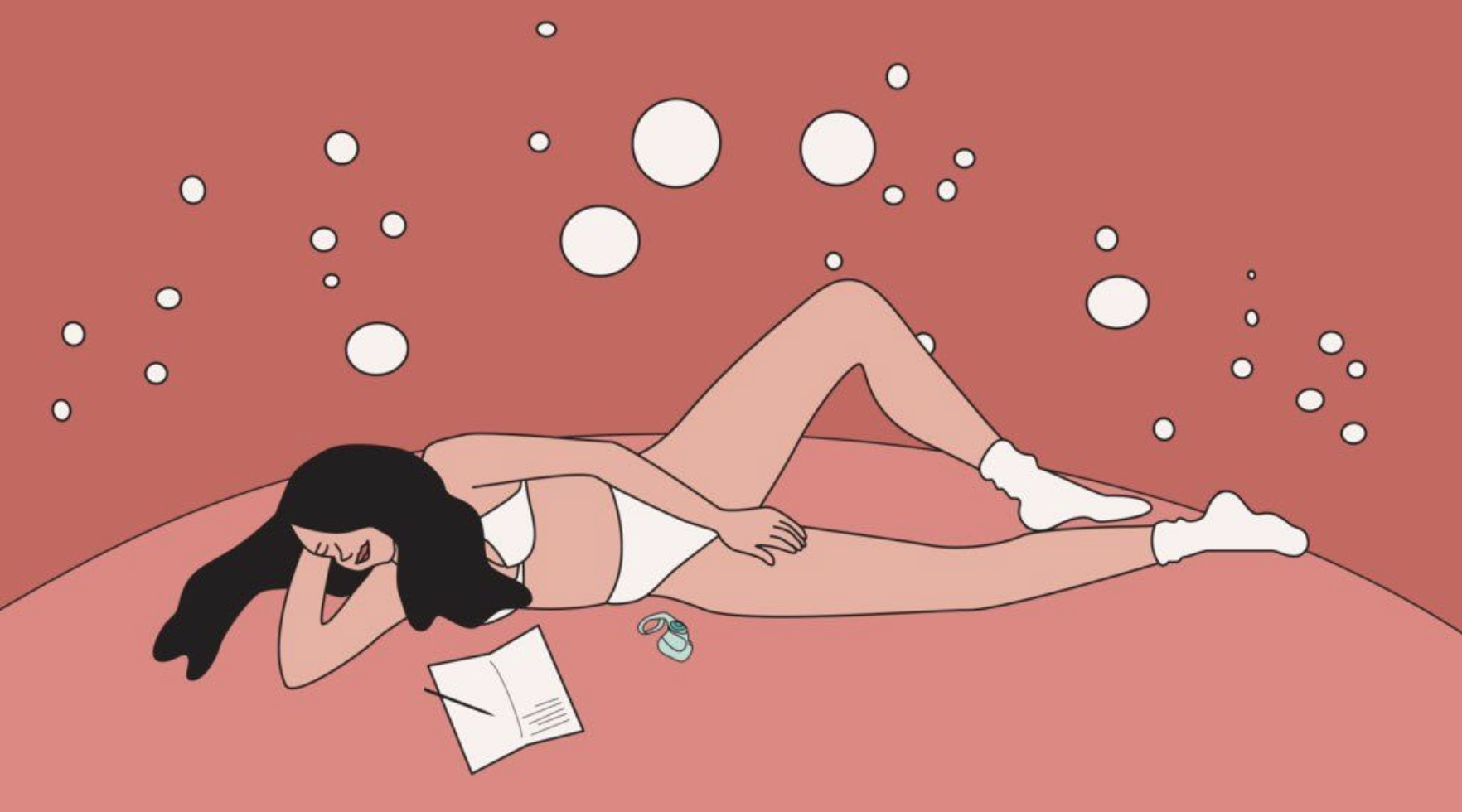 Bringing (Better) Masturbation to the Masses
There is a company we love that is the biggest fan and proponent of masturbation (other than, apparently, the NYC Health Department, that is).
Dame Products is devoted to spreading sexual pleasure and education. In particular, they've committed themselves to working toward closing the "pleasure gap:"
"Pleasure is not equitable. Cis-women* are four times more likely to say that sex wasn't pleasurable in the past year. Cis-men* have 20 to 50% more orgasms as heterosexual cis-women in partnered sexual encounters. It's a gap even bigger than the pay gap. So WTF?"
One of the biggest pieces of closing the gap is by making masturbation more pleasurable for everyone. This not only gives everyone the opportunity to enjoy sex-for-one, but it also empowers women to know their bodies, desires, and preferences, so that sex-for-two (or more!) is both hot and equal.
The problem is, many of us have misconceptions about masturbation, sex, and pleasure. So, let's get a few things straight:
1. There ain't nothing sinful about masturbation.
Most people don't know that cereal and masturbation have a bizarre history together. Dr. Kellogg—yes, of Kellogg's cereal—created Cornflakes with the hope that it would discourage people from masturbating (yes, you read that right). Something about bland foods taming people's sexual urges. Well, needless to say, his plan didn't really pan out—and, thankfully, we've since ditched the notion that masturbation is sinful and wrong. 
Over the past couple of decades, masturbation has not only become acceptable and embraced, but there have also been widespread efforts to ensure that we have 21st-century sex toys for modern, sex-postive women.
2. Masturbation is, in fact, really really good for us.
Not only is masturbation not bad; it's actually quite good for our health. It lowers stress, tones the pelvic muscles, relieves pain, and boosts the immune system.
3. There isn't necessarily just one kind of orgasm—you can even have "Blended Orgasms."
Blended Orgasms happen when we stimulate multiple body parts or areas at once to reach orgasm. They're a great way to enhance masturbation and make it an even more gratifying experience. One good example is what we just discussed—vaginal penetration with clitoral stimulation—but there are lots of different types.
"There are (quite literally) too many different kinds of blended orgasms to count. To name a few: combined anal and clitoral stimulation, G-spot and clitoral stimulation, cervical and clitoral stimulation, nipple and anal stimulation. It goes on and on."
Having the Hottest Possible Sex-For-One
One of the easiest, most pleasurable ways to have a blended orgasm is with a sex toy. Dame recently came out with a mind-blowingly enjoyable G-spot vibrator: Arc.
"Arc features a strong motor, a squishy bulb with a clit-stimulating ridge, and an easy-reach curved handle, helping you explore and discover the perfect spot."
~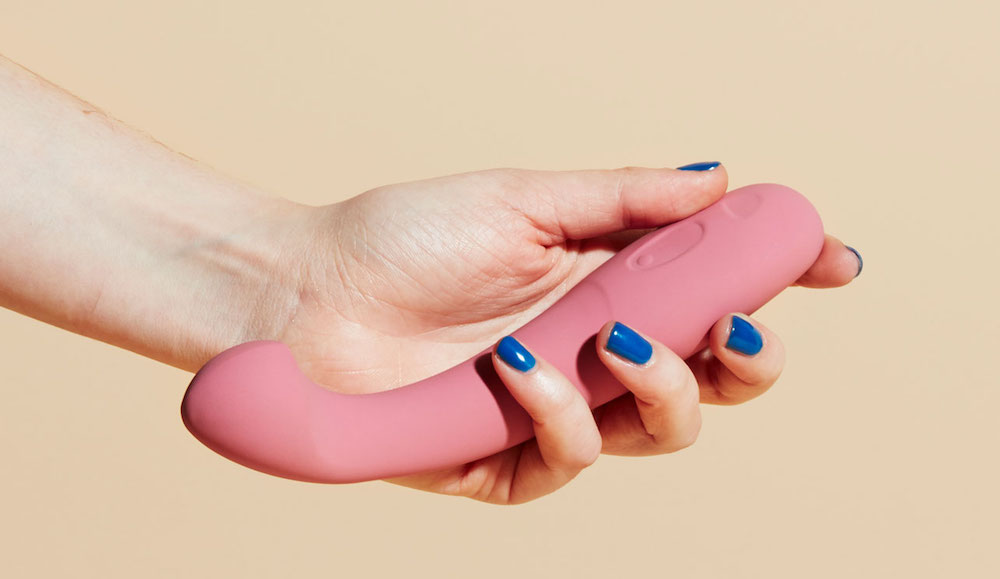 Arc is designed to stimulate all the right places, and allows you to play around with vaginal penetration, clitoral stimulation—and both at the same time. As some very happy customers said:
"I really enjoyed the shape, ease of insertion, and how well it stimulated my G-spot. When angled just right, I was also able to stimulate my clitoris with it. This allowed me to ejaculate unlike any other toy I have tried."
"THE SHAPE IS SO GOOD. I thought I knew where my G-spot was, and then this product actually told me."
~
4. Some women prefer masturbation to partnered sex.
"A new study from the Journal of Sexual Medicine on female masturbation habits found that 9% of participants reported preferring masturbation to partnered sex (meaning intercourse), and 21% even preferred it to receiving oral."
There are a few common reasons why women prefer masturbation. For one, partnered sex often doesn't involve the clitoris nearly as much as it should, and so it misses out on a big source of pleasure that women usually engage with during masturbation. In addition, a lot of people don't know how to fully communicate their needs, desires, preferences and are better able to satisfy those on their own. Sometimes we just want to get off quickly—and masturbation is almost always the best way to do that. This is particularly true if we use high-quality, women-centered, damn-good sex toys.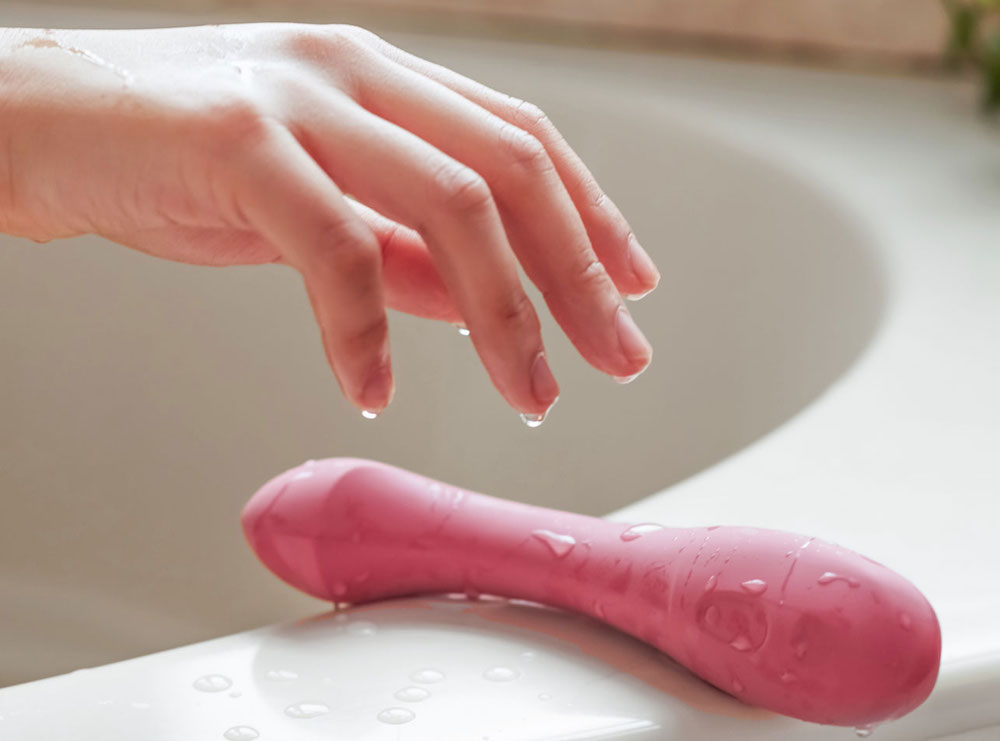 5. Masturbation isn't just for singles.
Masturbation is a totally appropriate—and even healthy—thing to do while partnered. This can be in the form of solo masturbation, mutual masturbation, or masturbating during other sexual acts.
Mutual masturbation is exactly what it sounds like: you masturbate, while your partner masturbates, next to each other (or while sexting or phone-sexing or video chatting). This can be a hot, fun, surprisingly intimate way to mix things up and discover each other in a different way.
We can also just touch ourselves while doing other sexy things, like using a vibrator on the clitoris while having intercourse.
6 Ways to Broaden your Pleasure Horizons.
1. Arc
G-spot vibrator
1/6
Arc features a strong motor, a squishy bulb with a clit-stimulating ridge, and an easy-reach curved handle, helping you explore and discover the perfect spot.
Get $15 off your first order
You are your Safest (&, maybe, kinkiest) Sex Partner
If you're unsure which governmental pandemic regulations to follow, wearing a mask, washing your hands, and social distancing are good places to start. But I'd also encourage you to try out the NYC Health Department's advice (no, not the one about having sex through a wall—whatever that means). 
They've got it right when they say that you're your safest sex partner. And the fact is that you're often your best, most satisfying, most orgasm-inducing partner.
So let's be good, responsible, safe citizens and follow the government's advice:
Go (lovingly, mindfully) f*ck yourself.
~
~