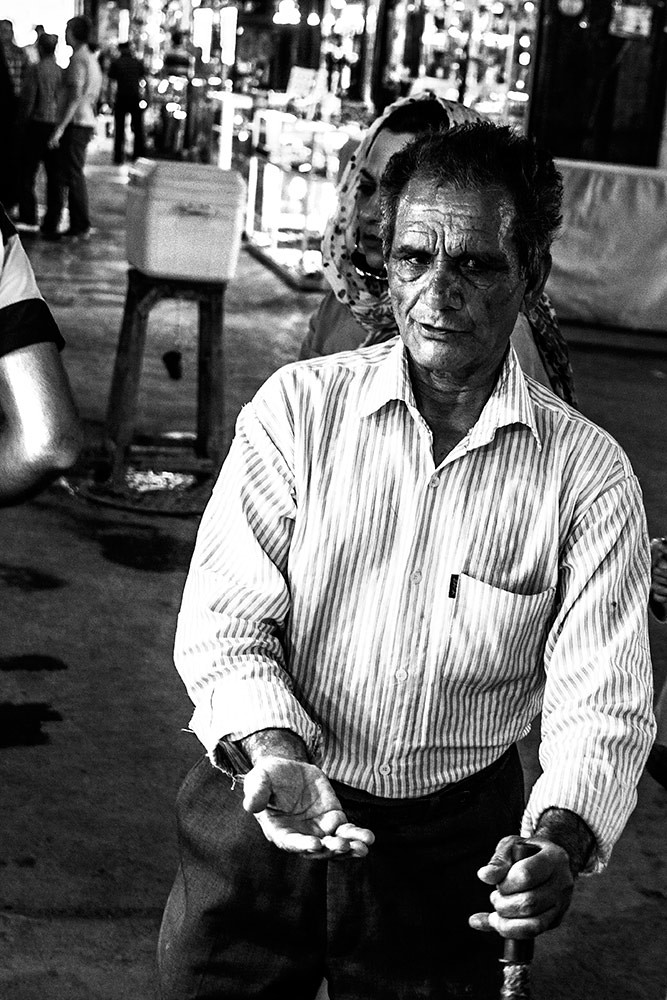 "There is still a lot to learn and there is always great stuff out there. Even mistakes can be wonderful." ~ Robin Williams
~
It is March 13th.
The world is in utter panic and gut-wrenching fear as a virus descends upon the world causing a global pandemic.
As we watch the news, we're horrified by images of trucks carrying bodies away from hospitals, and kids are not allowed to attend school.
Now, imagine experiencing all this with only four out of five senses readily available to you. Imagine experiencing a pandemic when you are legally blind.
The world didn't have time to make disability accommodations for those suffering from mobility disabilities before COVID-19 wrapped the world in her deadly blanket—a woolen one at that.
We didn't have time to figure out how to make proper accommodations for those who can't walk, can't talk, or can't see.
Not to mention the tremendous amount of "falling through the cracks" that is happening—and has happened—to individuals within the mental health system.
I work as a mental health professional and have had to listen with ears as solemn as they are empathetic, as a peer of mine who is legally blind has tried to navigate this scary world.
He is usually one of the most independent individuals I know. James gets up every day, gets dressed in his home that he has mapped out via steps, and then grabs his can and his trusty sidekick named Molly, before embarking on a daily journey experienced through sound, touch, and taste.
James lived an active lifestyle—morning coffee at his local coffee shop, groups, and visits with friends to fill his afternoon, some form of live music or comedy show most evenings, and his days always ended with dinner at home, with place settings for both him and Molly.
James uses touch as his main sense to make up for his lack of sight.
He is left-handed and uses that hand to feel for doorknobs, low bushes or shrubs Molly might miss, and the specially folded corners of his cash so he knows the difference between a one-dollar bill and a five-dollar bill.
Touch is also how James maps out your face. He has been blind since birth and uses his hands to help him paint a mental picture of the individuals he talks to.
Three months ago, James was stripped of his most heightened sense as the pandemic ascended. We all know that when this virus first hit the United States in the extremity that it did, we were adamantly told to keep a 6-foot distance for anyone not in our household, and to sanitize surfaces often, so as to eliminate the spread.
Many people even went as far as to tell individuals to wear gloves—again, to keep people from coming into direct contact with any surfaces they didn't need to. Which seems like an easy thing to ask of someone to help protect the greater good.
Unless you are blind.
Unless touch is your main sense of survival.
Unless gloves take away many of the normal sensitivities you need in your fingertips, which means you've now paid a sketchy business owner 20 dollars for a 4-dollar cup of coffee, and he is only nice enough to give you back one dollar, and then keeps the rest as an unspoken tip.
James has made it this far in the pandemic unscathed physically, but his ego has taken quite the beating.
He has had to ask for more help than ever before and is generally met with feelings of disgust and indifference.
He has not been able to see the world anymore, because he views it through his fingertips. Fingertips that could take his life if placed upon one wrong thing. Fingertips that he used to use to paint his world in the most vibrant colors have now left him in a constant state of proverbial gray, as he touches things less and less for fear of contracting this deadly virus.
It has been four months now since COVID-19 took over the country—why have there not been any efforts to help those with mobility disabilities navigate the world again?
Sports teams are back in the arenas practicing.
Nail salons are churning out manicures at rapid speeds.
Gyms, malls, and museums are opening their doors to the masses.
Meanwhile, the James' of the country are trying to figure out how to fit their round peg of a life into a square hole of new normal.
It is now after July 15th. The world is four months into their fear, into their updated definitions of normal, and James is still waiting.
Waiting for accommodations.
Waiting for his touch to not be feared or deadly.
Waiting for his world to turn right side up.
Just waiting.
~