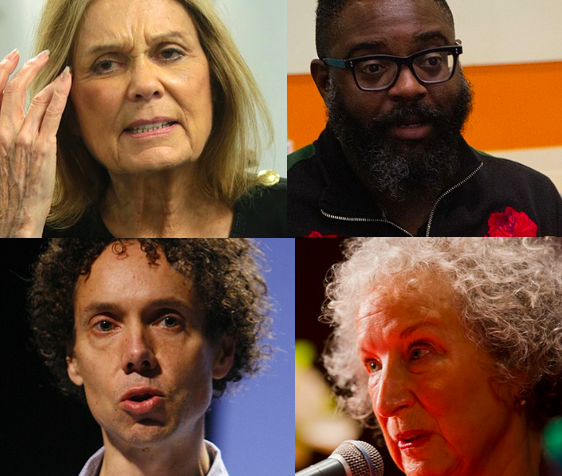 *Elephant Journal articles represent the personal views of the authors, and can not possibly reflect Elephant Journal as a whole. Disagree with an Op-Ed or opinion? We're happy to share your experience here.
~
The open letter that was published in Harper's earlier this week seemed straightforward enough.
Luminaries such as Noam Chomsky, Margaret Atwood, Wynton Marsalis, Salman Rushdie, Malcolm Gladwell, and Gloria Steinem (along with 147 other journalists, poets, and activists) began the article by acknowledging the dire need for the current protests for racial and social justice that immediately followed the brutal slaying of George Floyd by a Minneapolis police officer.
But they quickly added a warning that a growing "intolerant climate" that has been dominating journalism and academia will do irreparable harm to the freedoms that thinkers have known in the United States for hundreds of years.
Citing such examples as newspaper editors who have lost jobs over poor choices in the Op-Ed section (Google James Bennet and Tom Cotton if you're interested), professors who have been "investigated for quoting works of literature in class," and others who have committed nothing more than "clumsy mistakes," the letter goes on to say that "woke" culture—in its race to judge and ostracize—will inevitably lead us to a more one-dimensional artistic output by creatives who are no longer willing to gamble their hard-earned careers by committing any action that does not fall into lockstep with the ever-changing rules of this unforgiving contingent. In a society that runs largely on risk and reward, the former generally far outweighs the latter.
Here's the danger with that: it doesn't simply stop with the overt misstep. There is, of course, the unintentional one.
Last week, California's Judge Cormac J. Carney, in a webinar, praised Kiry Gray as being "street-smart." Gray, a 35-year employee who worked her way through the ranks to become the first Black woman to serve as the clerk of the Ninth Circuit Court without the benefit of a college degree, might indeed be wise for a person with no formal higher education, but according to critics of Carney—who only eight days earlier became Chief Judge—the remark had an obvious "derogatory and racially insensitive layer." Frustrated with the backlash, Carney resigned from the new appointment and retreated to his former position.
This story is no outlier. If I may be bold enough to make the leap, this is exactly the sort of overreaction this open letter was trying to address. As you may expect, even though the signatories included plenty of diversity—Black scholars, Jewish scholars, Muslim scholars, trans, gay, right-wing, and left-wing—backlash on Twitter was rapid and caustic. Scrolling through the #harpers hashtag, you will find an abundance of overzealous activists all saying, essentially, that free speech does not mean "free of consequences." I agree with this stance. My argument, which I believe falls in line with the argument from the Harper's quorum, is that the consequences should be equal to the transgression.
To even hint that describing an esteemed colleague as "street-smart" is worthy of losing one's career or promotion is preposterous.
As to the diversity of all those who participated in the letter, there seems to be one crime that ties them all together rather neatly: they've all reached prominence in their fields. We have learned in this moment of cyber revolution, that this, in itself, is enough to raise the ire of the tweeting masses. I understand the frustration. There has never been a time when this country's financial picture has been more bleak—at least, not for the last few generations. Even still, the toxicity and anger I accidentally absorbed, just in the course of writing this article, made me realize that there are other things we need to begin to wake up to. And fast.
If virtue truly is what we are shooting for in all of this mayhem, the virtues of love and kindness have gotten lost along the way. We can all agree that racists need to be called out and made accountable for their actions; that misogynists should be publicly censured; and that those who lack tolerance for anyone who is "other" should be dealt with. However, when it is done mob-style—by a cultish group that is far less tolerant than those they loathe—the entire point has been lost.
As Obama said at a forum at the end of last year, "This idea of purity and you're never compromised and you're always politically woke and all that stuff—you should get over that quickly. The world is messy, there are ambiguities, people who do really good stuff have flaws. People who you are fighting may love their kids and share certain things with you…this idea that the way of…making change is to be as judgemental as possible. If I tweet or hashtag how you didn't do something right or used the wrong verb, then I could sit back and feel pretty good about myself cause 'man, you see how woke I was? I called you out' Then get on TV and watch my show—that's not activism…"
For all of this president's eloquence and turn of phrase genius, this quote was the one that stuck with me the longest. People are messy and "call-out culture" has no place for this. I think it's time to reevaluate our priorities. It might be time for woke culture to reel it in.
~