In March, at the start of COVID-19, I quit my job in healthcare finance.
At the time, the plan was for the man I love and me to move into our bus and start exhibiting our collaborative artwork in art festivals around the country.
Part of this plan did happen as we now live in a bus.
In early May I put my sweet, small house on the market and it sold within a day with multiple offers. It was my safety net, a place to fall back to if this "living in a bus thing" didn't work out. But I'm trying to "walk the talk" and go all in to this new way of life.
Art festivals are being cancelled every week as the challenges of putting on an art festival are big enough without adding COVID-19 requirements into the mix.
We are now two people, two dogs, and two cats living nomadically.
A bit of conscience clearing is that our vehicle's fuel is being carbon offset by my bank. The vehicle is a renovated school bus we have spent the past two years working to convert. We hand painted our sweet bus, Seven, mostly because it was easier than taping the whole thing and finding someplace big enough where we could use paint sprayers.
Seven is mostly Ford Blue and John Deere Green decorated with sunflowers, daisies, bunnies, bees, and dragonflies. The paint is tractor paint for durability.
As you can probably imagine, this bus attracts attention as we drive down the road or are parked for the night in a cozy spot.
So here I am, gazing out on a beautiful bay of Lake Superior. The clouds hang low and almost match the gray of the lake. The air is heavy and humid, feeling like a weight upon me. My skin is perpetually damp and I feel a bit slimy. Showers don't seem to help.
This is the lake I swam on as a wee girl and I feel at home here. But where do I belong?
Where do I fit in this world? A changed world. I used to have a full-time job, I used to volunteer for a shelter walking dogs in the mornings before I would go to work. I used to spend time with friends. Now, I travel around, hole up for a few days in quiet places, and spend time with my love and my animals.
Nilofer Merchant uses some ideas from Alex Hillman in her book, The Power of Onlyness: Make Your Wild Ideas Mighty Enough to Dent the World that have resonated with me.
"Perhaps the first step to finding people like yourself is to show up as yourself," Hillman states.
In my case, I want to attract people like myself—not really find them, just have them show up. On our Instagram account, we state we want to change the world with love, gratitude, and kindness.
I have found that when I am more connected with what I feel is my authentic self, people like me find me.
I stepped out of the bus with the dogs at a Lake Superior beach a few days ago. The strong winds were exfoliating my legs, and standing upright was a challenge at times.
Over the sound of the wind, I heard, "Jennifer….is that you?" Turns out Bruce had been parked behind us and saw our website painted on the back of the bus and then looked us up. The moments that followed were a beautiful conversation from one soul to another and his words, "Prepare to receive" are saved on my phone. He is a new friend and we have an invitation to stay at his property in Michigan's Upper Peninsula anytime.
This is not an isolated experience. Many times on our short journey, we have been blessed with offers to help from welding to water and everything in between, just when it was needed.
Merchant also quotes philosopher Parker Palmer, "Only as we are in communion within ourselves can we be in community with others."
We have encountered so many people on our journey so far, from a woman at a bar who radiated laughter and smiles, to a store and restaurant owner who operates her own way and has created a space of belonging and acceptance in her small town. I don't believe in coincidences and I know these people were meant to appear in our lives the exact moment they did.
Karyn Hall, Ph. D., in her article "Create a Sense of Belonging," states, "A sense of belonging is a human need, just like the need for food and shelter." One way she suggests "to build your own sense of belonging is to work on acceptance of others."
I found this extremely relevant, especially in the current situation in our world. Understanding everyone has value even when you don't always agree can be a challenge for all of us. Hall describes validation as "the language of acceptance…and [the thing that] builds a sense of belonging and strengthens relationships."
While we have been traveling, we have stopped at places displaying signs of a presidential candidate that I don't agree with. I admit that I have almost avoided these places, thinking their views would be forced upon me when all I really wanted was a cold beer, a soft barstool, and interesting stories.
In each situation, I always got what I wanted—a cold one and great stories. Never did politics come up in the conversation.
Hall suggests, "Let go of your judgements. Judgements build walls. Focus on people."
Yes, occasionally I do make judgements, but right after the thought pops into my head, I have learned to correct this way of thinking and my behavior.
As I sit here near Lake Superior at a scenic pull off, a turquoise blue car, so low to the ground I would have had to crawl out of it, with a spoiler on the back and a loud muffler pulled up. My first thought was, Why would they be here? People that drive cars like that don't care about the beauty around us.
A stereotypical judgement on my part.
As it's been raining all morning, they didn't get out of the car. I didn't go and talk to them, but had it been sunny, and if we were both outside, I would have.
Just to learn from them, hear them, and let go of my judgements. Let my focus turn to them and what we could have learned from each other and appreciating the beauty around us.
My belonging is not defined by my job, where I live, or what I do.
I seek to find others to connect with, to belong with, even for a moment.
I will continue to release my judgements and allow experiences to flow between me and those I meet.
Come into this beautiful world of ours ready to connect with other living beings and may we truly live together.
~
And a photo of our current home, Seven: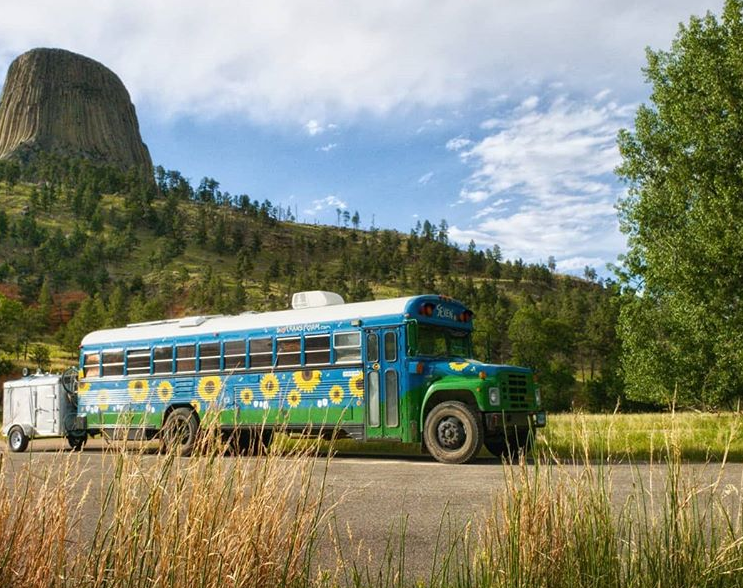 ~