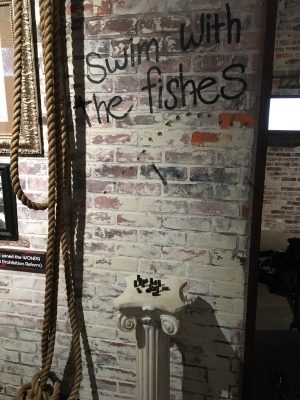 The idea that someone is your friend as long as they do what you want them to do is

incredibly toxic.

When you become friends with a person, you accept the qualities that drew you to them, along with their flaws. And we all have flaws because we are all human. You have to accept that your friends may let you down, and if they do, you will still be okay.

I once complained to a therapist about a friend who I felt was constantly slighting me. While recounting the story, she agreed that the person was maybe someone I shouldn't be friends with.

I told her it was a hard decision to make since I had known the person for a long time, and they did have some qualities that I enjoyed, which initially led to our friendship. She informed me that if I decided to remain friends with this person, I needed to keep their actions in the back of my mind and stop expecting them to be any better than that.

I had to ask myself, "Do I like this person enough to let me down? If they continue to let me down, will I be okay?"

When we become friends with someone, we need to understand that by virtue of becoming friends with them, they can betray us at some point. We need to accept that they may take that opportunity, and we need to learn how to handle it before it happens.

If we can't handle it, that's on us.

Ask yourself: 

Why are you friends with this person to begin with? 

Is it because you have fun together? 

Are they there for you when you actually need it? 

Or is it to feel better about yourself? (This one can be dangerous.)

Don't gamble with money you can't afford to lose. Know what their strong points are, and what their weak points are. If your friend is continuously late, don't get them a job.

If you do, be willing to accept that you might need to do damage control to strengthen your relationship with the employer.

If your friend is constantly flaky, you may need to make plans with someone else, and you need to accept this.

Although we don't make vows with our friends, it is something we can learn from. An empty vow is one of the worst things you can do. If you just go by how you feel in the moment and don't critically think about it, it's your word that needs to be reevaluated.

If you feel betrayed, as we all have felt in the past, you need to know that any animosity you have toward that person is a toxic poison that filters through your soul every day.

Instead of hoping they swim with the fishes and joining in on revenge culture, look at yourself—your part in the situation. As you move forward, your thinking is the only thing that can truly be changed.