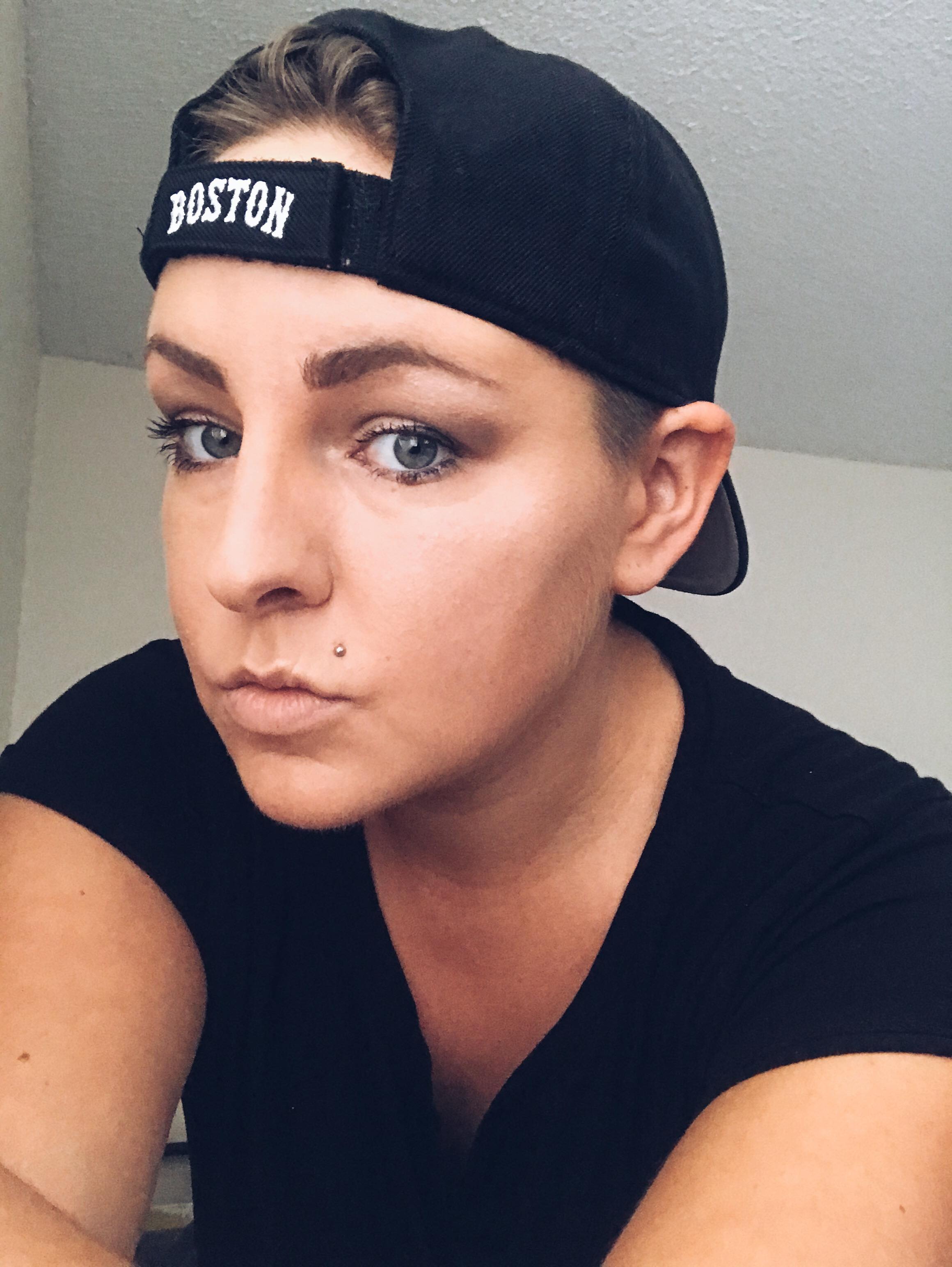 I once stated, "Coming out
was much easier than I had thought it would be.
"
When it first happened, it was easy. I was seemingly accepted by all of those I told, including my parents. There was a rush of relief that flowed through me because my parents haven't always been so accepting. My mother, in particular, had shown quite a bit of bigotry and homophobia in the past.
I thought I had been a lucky one. I thought I had somehow surpassed what I assumed might happen. I thought my mother had evolved.
I was wrong.
There has been a change, a slow progression of what was previously expected. It started in subtle ways when I was casually dating; comments about what time I'd arrive home, questions about how my ex, my son's father, was handling things, and so on.
There were also days when she'd spend extra time with my ex and try to continue building that bond. This seemed sweet at first because it showed me that, no matter what, he would be included as family. This was part of our plan for separation and divorce. We want to spend the holidays together and attend games and events as a larger family. Because of that, I thought nothing of it.
Then, things started to decline further.
The comments were still subtle, but they brought to light the issues that she had tried to hide. Things would be said to me like, "Just don't shave your head," "Not my bed, not my business," and "I feel bad for (your ex)," which made me pause and start to wonder if the previously stated joy for my self-discovery and coming out had been a facade. Still, I tried to push past things and continue on. After all, she was still growing and evolving, right?
Yeah, right.
It wasn't long after this started that I entered a new relationship. I had been talking with this woman and building a friendship with her for months—you know because the world shut down—and we were growing into something more, something absolutely beautiful. When she met my mother during our family vacation, things seemed to go well. They talked for a while, and my mother actually said to me, "She's nice. You did good."
Yet, things shifted. There was a whirring build-up of frustration, comments, and questions. My mother would pick at my ex, then praise my ex. She would pick at how often I spent time with my partner, then praise how well she did with my son. She made faces at my haircut and started to make small comments about the way I looked. It continued and grew louder and bolder until it exploded in a bright display of homophobia.
I haven't spoken to her since.
More than that, I'm not sure that I intend to. The last conversation I had with her illuminated years of gaslighting and hurt, and I can more clearly see the pattern of behavior that I don't believe will dissipate. The complexity of our mother-daughter dynamic is something that I've been sorting through for a long time, and I'm realizing now just how deeply the past and present have hurt me. I know now that in order for a healthy relationship to happen between us, she would need to heal, grow, and change, and that's not something I have control over.
I can only control my own actions and reactions.
I'm sharing this because I know I'm not alone. I may be later to the game than others, but I'm not the only one to face these things. All too often, those in the LGBTQIA community are forced to make hard choices when it comes to family. If we want these types of family members in our lives, it comes with a price. We would either need to hide away in the closet or face the wrath and hurt as often as they felt like dealing it out.
Or, we could make the choice that's healthiest for us and walk away, closing the door on them, to find our joy. It would be detrimental to hold onto a toxic relationship if only because of the blood family ties. Receiving chaos only hinders growth, and it can seep its way into the happy relationships in one's life.
Just because it's the healthy choice, though, it doesn't necessarily mean that it's an easy thing to do. There's a feeling of loss that can come with realizing that one's parents are not willing or capable of giving unconditional love. There's a feeling of grief that can occur with releasing the ideals and hopes that someone had for that relationship.
I'm in that transition now.
Some days, it feels like I'm wading through mud. It can be hard to get out of bed, to motivate myself, to enjoy the moments of bliss with my partner and my son, but I push on. Other days, it feels like I am barely keeping my head above the sludge, as it threatens to fill my lungs and pull me down to the bottom of the pit. Lastly, there are days where I feel the weight lifted, where I can forget for a little while and be present, but only until another reminder, or a letter, or an email rips me back down.
I'm being forced to change my idea of family.
The idea of found-family is not a new idea, by any means. It's one that many others in the community are well aware of. As unfortunate as that is because it means the foundation of our blood families has been so badly shaken or broken, there's a positive side to it. We chose to have those in our found-family in our lives, and they have chosen us in return. There's no obligation, and yet there they are, ready and willing to support us, build us up, and love us fully.
My found family—my partner and my closest friends—and my son bring me joy and love and care unlike anything else. I couldn't imagine my world without them. They have each brought me lessons on unconditional love. I'm grateful for them, and for the bar, they've set on what family is meant to feel like.
Even with their love and support, it will take time to let go and heal. I hope that there will come a day where I can write about how it feels on the other side of this transition. I want to be able to reach out my hand for others and pull them through, and tell them that it will be all right. Perhaps, one day I will, but for now, I continue to wade through the mud, determined to get to that other side.
~