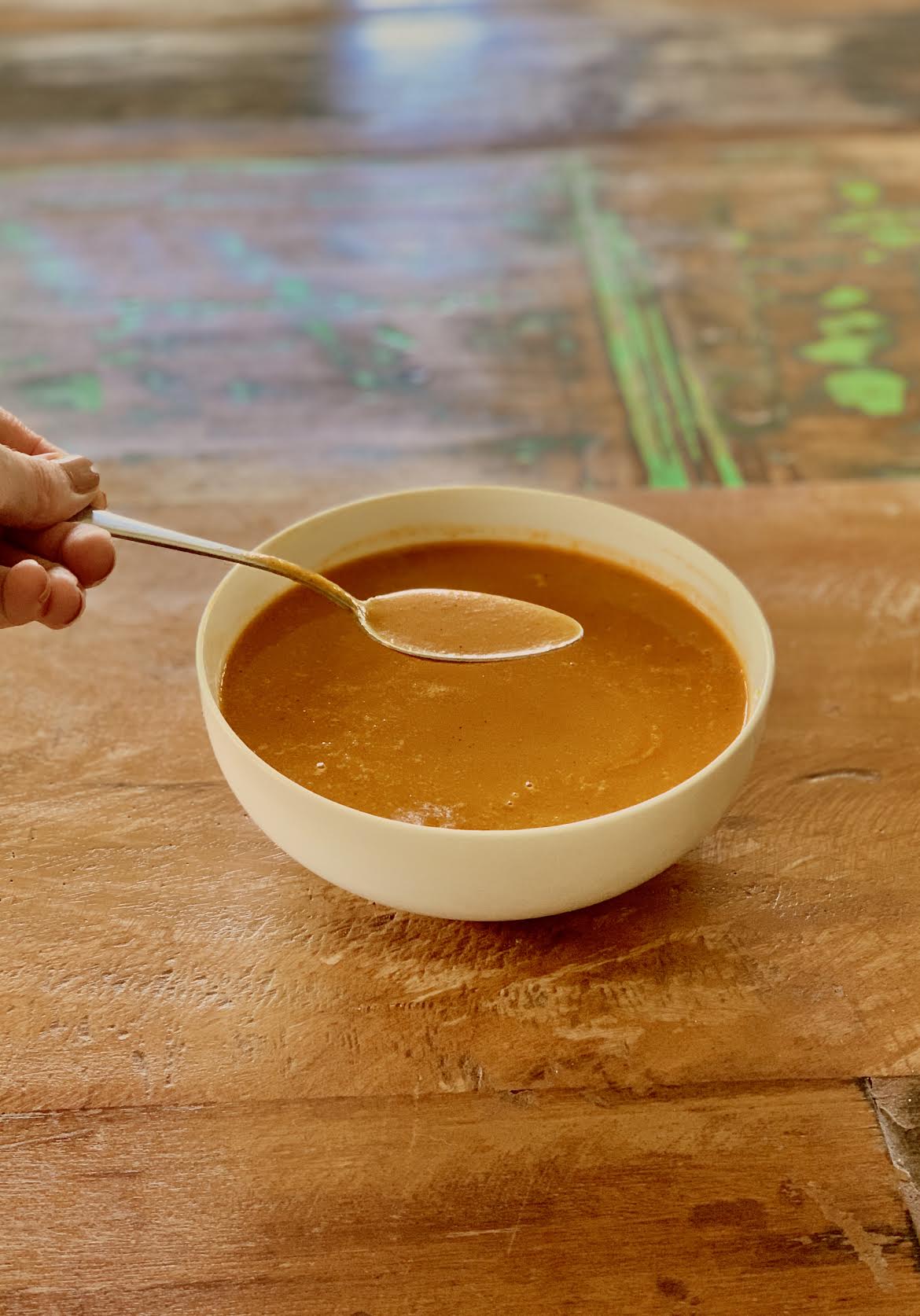 We are smack-dab in the middle of tomato season, and thanks to an increase in home gardening, tiny crops of tomatoes abound.
Craving a healthy comfort food that isn't another "cut it up, and put it on a salad" solution? This simple, summer tomato soup is a staple. Perfect your base recipe, then play with the additions to make it your own.
Ingredients:
>> Tomatoes
>> Olive oil
>> Salt and pepper
>> Sugar
>> Red pepper flakes (optional)
>> Vegetable broth (optional)
Instructions:
1. Preheat the oven to 400 degrees Fahrenheit/204 Celsius.
2. Place tomatoes on a baking sheet or casserole dish. Whole tomatoes are fine (no need to slice). Toss in olive oil, salt, and pepper to coat. Red pepper flakes are optional—they are a must in my personal batches. Three shakes of the shaker gives me the perfect depth without much spicy taste.
3. Roast tomatoes until crinkled, but not yet blackened. Cooking time will completely vary by size of tomatoes, so just keep an eye. When they're wrinkled as Grandma Dee, they're done.
4. Let cool.
5. Using an immersion blender or blender, blend up tomatoes, adding vegetable broth or water as needed to achieve a consistency that will drip off a spoon, rather than run.
6. Place a sieve over a large pot. Pour your pureed mixture into the sieve, and use a spoon to move it around. Continue until the strained liquid has collected in the pot, and the contents of the sieve are mostly just juiceless pulp.
7. Pour the strained liquid into a saucepan, and reheat over medium heat. Add a dash of sugar to taste. Tip from my Gram: just a sprinkle of sugar, white or brown, brings out the flavor of tomatoes. Just make sure to add a dash whenever cooking with them.
Additional ideas:
>> Swirl half-and-half cream or plain yogurt into the finished product for a creamier (non-vegan soup. I've tried this with almond milk, and it just doesn't "do it" for me, but you're welcome to have a go of it.
>> Make this soup into a complete meal by adding some rice and a garnish of roasted pumpkin seeds (grains, veggies, proteins, and fats).
>> Corn complements tomato soup awesomely. Roast your summer corn on the pan with your tomatoes, and blend or strain in the same way. The finished soup will have more of a chowder consistency and color and will be a touch more sweet, so you may not need to add the sugar.
>> Use the leftover, strained out pulp as the base for a roasted tomato pesto. Place the pulp into a blender with fresh basil leaves and a couple of tablespoons more of olive oil, and blend. The result will be a homemade pesto that has a dash of roasted tomato pizazz. Pesto is delicious as a topping for pasta, a spread on a sandwich, or as the sauce for homemade pizza.
I hope this recipe gives you a fresh way to use your local farmers' market produce, your backyard harvest, or even the supermarket crates of fresh cherry tomatoes.
Let me know what variations you make in the comments below.
~