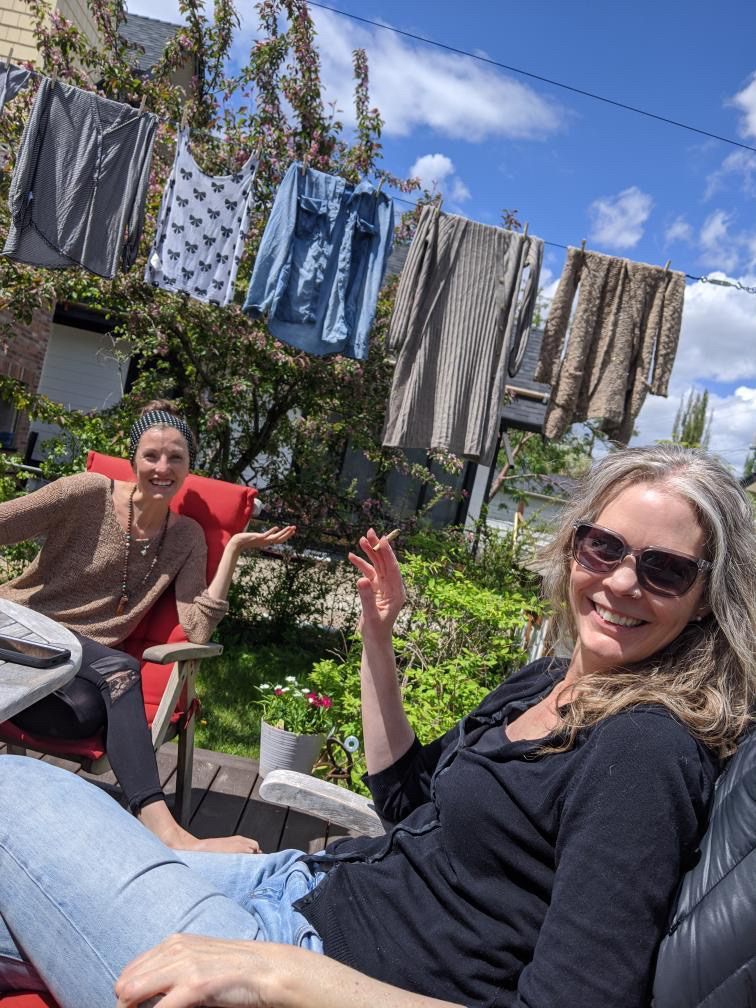 Have you ever done something outside the norm?
Something you knew was right for you, but others likely wouldn't understand? It takes a lot of self-love and strength to walk nonconventional paths and blaze new trails. But this is precisely what we need to do to shape our world and make it a better place.
For more than two years, I've been trudging forward, carrying a load of self-belief and determination (mixed with a giant dose of fear).
In December of 2018, I became certified by the Cannabis Coaching Institute as a Functional Cannabis Coach.
With legalization coming to Canada, I had decided to invest in myself by dedicating months of secretive and rigorous study. I wanted to understand this complex plant and the medicine it offers. But I also had other driving motivations that put me on this alternative learning path and free-time activity.
First and foremost, I had endured a critical illness in 2016 that impacted me on every level—physically, emotionally, and mentally—and I wanted to know how cannabis could have supported me through my ordeal. I knew this would allow me to be a proactive and preventive caretaker of my body and overall health.
Secondly, I wanted to know how to engage with it mindfully and effectively to serve my personal wellness needs. In other words, I wanted to experiment with myself in the smartest way possible so that I could feel my absolute best. Finally, I knew that, as an educator and practitioner, I would be able to call on first-hand experience and successes to guide others to do the same.
I don't talk about it much outside of certain circles, and I've been reluctant to share this part of me because of one simple but powerful thing: fear.
When I began learning about cannabis, I worried about other people's judgments and their assumptions. I imagined the gossip, and I was cautious about who I opened up to. My daughter, some of my closest friends, a few family members, and even fewer colleagues know that I self-medicate with cannabis. 
It's time to turn this around, and I've come to two conclusions.
1. Other people's opinions of me are not my business or my concern. The simple truth is that most people continue to view cannabis as a drug and pass judgment on those who use it because they continue to be aligned with the prohibition era's false messaging. The stigma remains. 
Stigma is real, and it causes women like me to feel ashamed, embarrassed, and fearful.
2. There are many women out there who would benefit from having a relationship with cannabis, and they need a coach and role model to guide them to it.
So, after nearly six months of quarantine, during which I've done a lot of personal development work, I've decided that I don't want to let fear win. I'm choosing not to hide anymore; I'm ready to fully emerge from the "green closet."
Cannabis is part of my daily life, my wellness rituals, and my work as a high-impact wellness coach. I'm grateful to live in Canada—a country that has made this medicine accessible—and to the cannabis community around me that continues to grow and evolve.
My daughter sees, understands, and respects the relationship I have with this plant. She experiences the impact of this relationship, and she gets to live with a healthier, happier mother who manages stress, anxiety, pain, and insomnia, naturally and with ease. She's a lucky girl, and I'm a better mom!
Now the world is set to shift again with the imminent return to school. Things will be different, and many people will struggle with yet another version of reality. Stress levels will continue to rise, compromising immunity, mental health, and general well-being. Many will suffer and turn to doctors and pharmaceuticals for support, treatment symptoms, and enduring side effects that call for even more meds. This is the vicious cycle that is modern medicine. 
But this doesn't have to be the case. And no, you don't have to smoke it or get high to benefit.
I choose cannabis for my well-being, and I invite other women who are curious to know more to connect with me. It starts with an open conversation.
This plant is a medicine that has served humanity for thousands of years; the time for a renewed and authentic understanding has come.
Cannabis is a powerful plant that, when used respectfully and mindfully, can change lives. (The right intention and knowledge are critical.)
I'm Kim; I'm a 50-year-old, single mom; I use cannabis.
I'm also an educator and coach with wisdom, experience, and strategies to share.
I walk the path that's right for me and teach others how to engage with alternative approaches to self-care so they can also experience wellness, balance, and happiness on their terms. If you're ready for the same, don't hesitate.
If you live in a legal state/country, want to feel better, and you're opening up to the idea of cannabis, let's talk. I'm here, out of the green closet, and ready to help more women experience the many benefits of a healthy relationship with cannabis.