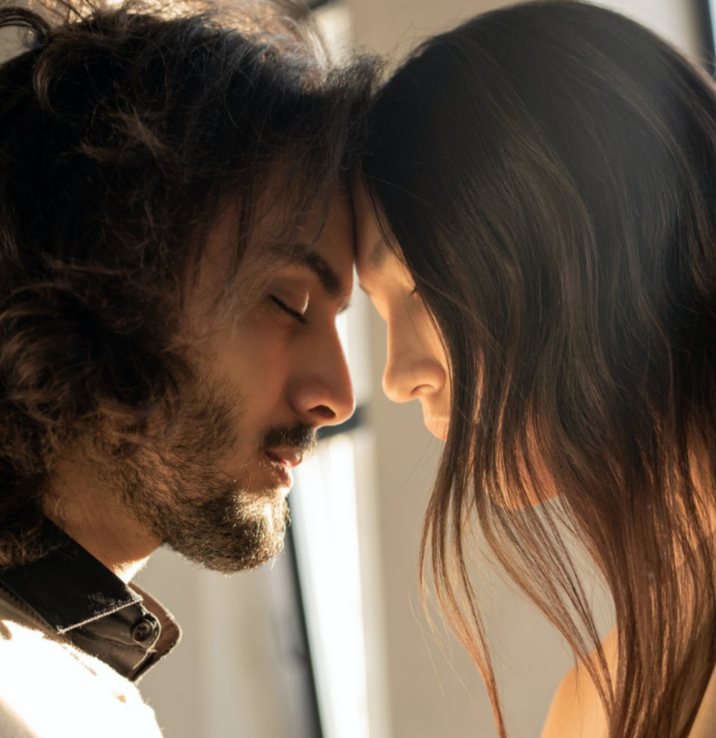 To the world, it may seem as though this is easy.
But it's not.
It's not easy to express my love for you, then leave or imagine a life without you.
Believe me when I say that it has been anything but easy.
Fear haunts me. The thought that I've made this decision to go away—with that comes the possibility of never seeing you again. The anxiety that arises when I think about the possibility of making the wrong choice and missing out on a life where you are present and where you can still be a part of it.
It crosses my mind that when I leave, you will meet someone else. You'll fall in love, and I will only see the photos you might post.
I think of the struggle I may encounter by trying to remind myself to be happy—happy that you are in love and doing well.
For now, I feel sad as I am reminded of all the "what-ifs" and the trouble of living knowing that this was my choice. I take comfort in knowing that she will be amazing and so blessed in your presence.
You deserve that love as much as she does. 
The time we spent together physically was only moments compared to the amount of time I spent thinking about you—thinking of your eyes, the way we look into each other's as if our souls are meeting again, and feeling an instant sense of calmness, comfort, and home.
There are moments I find myself smiling because a glimpse of you comes onto the screen of my mind.
I know this isn't seen to be normal to leave when you have just fallen so deeply in love with someone. I wish I was able to explain it to you; to everybody. But I can't. I feel a pull in my heart that it's my time to move on and change; to be where I am called to be.
I sat for months wanting this to work for us while also knowing that our journeys are separate. But I can no longer wait for that time when we are both ready. I have to allow myself to trust my intuition and follow my heart.
Following my heart may not look like following love at this moment, but know that you are not separate. You are both my love and my heart.
I place my hand over my heart sending you my love. I spend time praying for your happiness, for life to bring you love and success, and that you will only be blessed with what is for your highest good.
It eases my mind knowing that distance won't allow you to suffer. As in the past, we spent a lot of time without each other and only now my love for you is growing more powerful—even deeper than the first time we met or even the last time I saw you.
Time and distance are an illusion, and this physical earthy way of looking at love is the ultimate illusion. My love for you goes far beyond all time, space, labels, and visible tangible ways of love.
I am not sure if you will ever know the extent of what you gave me—the opportunities you presented me with to deeply heal my childhood wounds, deceiving beliefs, and my slipping faith in love.
All that you taught me about love—accepting all of me and who I am—turned me into the best version of myself. It allowed me to go after my dreams and begin to give to others all that I learned from my experience with you. You inspired that.
I did a lot of work and gave myself the credit for the healing that I had the opportunity to face. But know that, without you, that process would have never begun.
All the tears, the miscommunications, and the pain that both of us encountered since we started this only allowed us to meet and transform the life we live.
Love can be unconditional. It can go without a label and without the need of another's physical vessel. Left with pure love and acceptance of someone you never thought you would be so connected to and encountered through the powerful pull of energy and workings of the universe.
I know we had many discomforts and many fears around falling in love—we feared handing over our vulnerability and hearts with the possibility of having them broken. But we did this together. We grew together and allowed space for the other to be the best version of themselves. We accepted each other for who we are. Even though physical separation was present, we trusted that our love went beyond that.
I am grateful for all that you are. For all the times that you acted accordingly, as you would, but in ways I didn't agree with. Now I see clearly that it only allowed me to further heal myself.
I leave knowing that you have forever impacted, not just my life, but my soul, transcending all the lifetimes I lived and ever will. You have impacted every life that I now come across because without you I wouldn't be the person I needed to be in order to offer my experience as knowledge.
I am only human, and I recognize there are many physical things I will miss about you.
Your hugs are healing and safe.
Your lips are sensual and romantic.
Your voice and your words are calming and loving.
Looking into your eyes and feeling, seeing, and tasting love in all its glory.
Our journey started years ago, back when we were oblivious to the truth of what we were actually here to do for each other. Not knowing that we would actually fall in love and that our love would be the initiation of our healing.
Although the amount of time I saw you in this past year was minimal, it was the most meaningful. I never felt love, passion, support, and safety the way I did with you.
Your heart is big, your mind is intelligent, and your soul is beautiful. Your witty comments, your laugh, and your kindness are only some of the things I adore about you.
Your support only offered me peace of mind. I hope you know the loving impact you have on those around you—that everyone you come across falls in love with who you are because you offer people a place of safety to be themselves.
That's what you allowed within me.
So I leave you with these words and with the knowing that I love you, and that this decision to leave is not as easy as I may make it out to look.
I have been really good at putting up my walls and hiding my vulnerability—acting as if my love for you is small without showing any signs of the fullness I feel when I am with you.
I'm trying to convince people that letting go is not all that scary. But it is when I think about you.
I leave with a pit in my stomach and a heavy heart because I know this doesn't make sense—not yet, anyway.
Thank you for your presence in my life.
Maybe one day, we will cross paths again—if the universe has that in store for us.
I can only imagine the magic that will emanate from that.
I love you, and that love is unconditional.
~