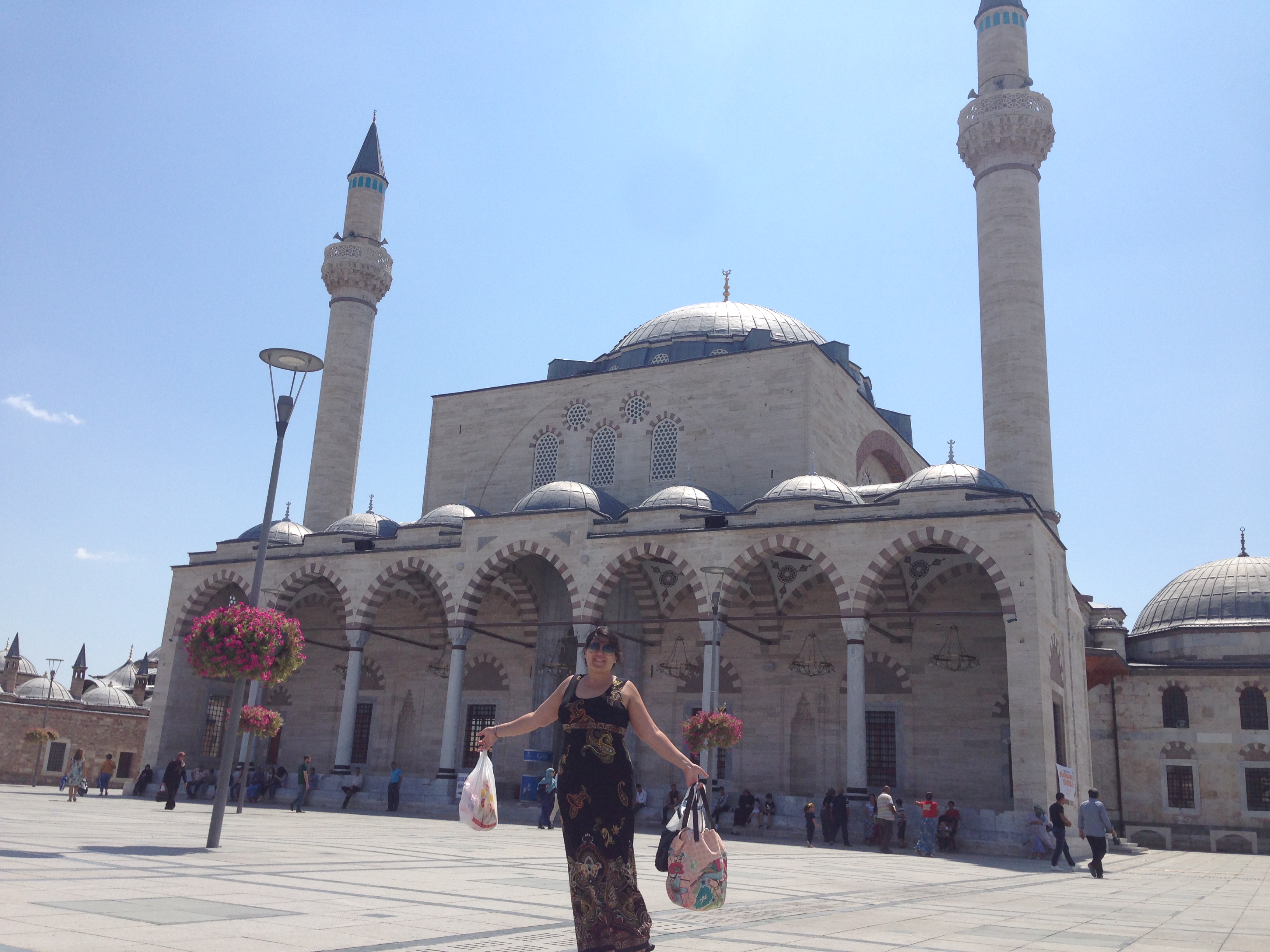 "Christian, Jew, Muslim, shaman, Zoroastrian, stone, ground, mountain, river—each has a secret way of being with the mystery, unique, and not to be judged." ~ Rumi
My story with Rumi did not start until I was in my 30s.
Although I studied about Sufism in school and was later exposed to it—thanks to my mother and sister who read Rumi's books over and over again—it wasn't my time to dive into the world of Sufism yet.
On one of my long trips from Beirut to Tennessee, I needed a book to keep me company, so I passed by the bookstore at the airport to pick one. I have always believed that the best books that change my life find their way to me.
The Forty Rules of Love by Elif Shafak was displayed amongst the best sellers. I picked it up, put it down, and bought something else.
A few months later, I ran out of books to read at home, so I invaded my sister's "stash." I found a book that was torn (obviously read a few times), full of highlighted and underlined words, and lying there on her nightstand.
I picked it up once again to find that the same book had found me. That weekend, I canceled all my plans and my outings to spend it with Rumi and Shams.
The weird thing was that I booked a trip to Konya that same month, only to find out later that I was going to Rumi's final resting place.
Since I don't believe in coincidence, I'd say Rumi's path and mine intertwined through ages. Needless to say, I teared up when I entered Shams' room in Konya and the Mosque that has the mausoleum of Mevlana Jalal ad-Din Rumi.
However, there were so many things I did not know about Rumi's life, which helped me enjoy and understand his writings even more.
Here are 10 things you might also not know about our beloved Sufi poet:
1. His real name was "Muhammad."
As a matter of fact, his name was Muhammad bin Hussein Bahaa el-Din Balkhi. Later on, his father started calling him Jalal-el Din—Arabic for the "Glory of Faith"—until the family moved to Anatolia where he officially became Jalal-el Din Muhammad al-Rumi.
2. He was born in Afghanistan.
Rumi was born in a town called Vakhsh, which was part of the modern-day Province of Balkh in Afghanistan. The country where he was born, Tajikistan, was a major center of Islamic study for hundreds of years. 
3. His father was a renowned Muslim scholar and a jurist.
In fact, his relationship with his father was that of a student with a professor, as he taught him religious studies. When his father died, he was only 24, but he was ready to take his place. To everyone's surprise, he refused, claiming that he needed to learn more—a clear sign of his humble character.
4. Shams was not Rumi's first Sufism teacher.
When his father passed away, Rumi became the Sufi disciple of Tirmidhi, otherwise known as the "master who knows the mysteries." Rumi studied under his guidance for 10 years before meeting Shams al-Tabrizi at the age of 37. Shams was not only a mystic dervish, but also a Muslim who was fluent in Arabic and Persian.
5. Rumi studied in Syria.
Little did I know that Rumi spent over seven years studying in today's war-torn Aleppo and Damascus. He studied religious sciences and worked on his spiritual discipline, including fasting and meditation. When he returned from Syria, he was ready to step into his father's shoes, becoming Konya's religious leader.
 6. Rumi was an immigrant and a refugee.
His name literally means Roman in Arabic. He had to leave his native land following the Mongols' invasion and go to Konya where he spent the rest of his life. It is thanks to one immigrant that Konya became one of Turkey's well-renowned tourist attractions today.
7. There is a festival to celebrate him.
When I visited Konya in August, I was told to return in December to attend the Konya International Mystic Music Festival, or The Whirling Dervishes Festival, which is an annual celebration of Rumi, commemorating his death on December 17. The 10-day festival celebrates tolerance and forgiveness.
8. Rumi was married twice and had four children.
When Rumi's first wife, Gowhar Khatun, passed away (leaving him two sons), he remarried a widow of Christian origin who also bore him a son and a daughter. I believe Rumi understood that religions were man-made, and the one—the creator; the divine—can only be reached through love.
9. Shams was a Persian Sheikh.
Shams was born in Tabriz, modern-day Iran, where he studied the Islamic jurisprudence "fiqh," which literally means deep understanding—he even taught children how to read the Quran. I truly believe that Shams' spirituality complemented Rumi's. What came as a surprise to me though was that Shams was almost 60 years old when they fatefully met.
10. Masnavi includes verses from the Holy Quran.
Written during the last few years of his life, The Masnavi, Rumi's most popular book, which was later divided into six books (one of which remains incomplete), is filled with references to Quranic verses and Hadith, as it is deeply inspired by Islamic philosophy. Born and raised as a Christian myself, I was truly touched when I read those books.
Today, hundreds of years later, controversy still overshadows Rumi and his work. However, no one can deny the fact that he remains the most inspirational mystical poet of all time—at least to me.
"Study me as much as you like, you will not know me, for I differ in a hundred ways from what you see me to be. Put yourself behind my eyes, and see me as I see myself, for I have chosen to dwell in a place you cannot see." ~ Rumi
~