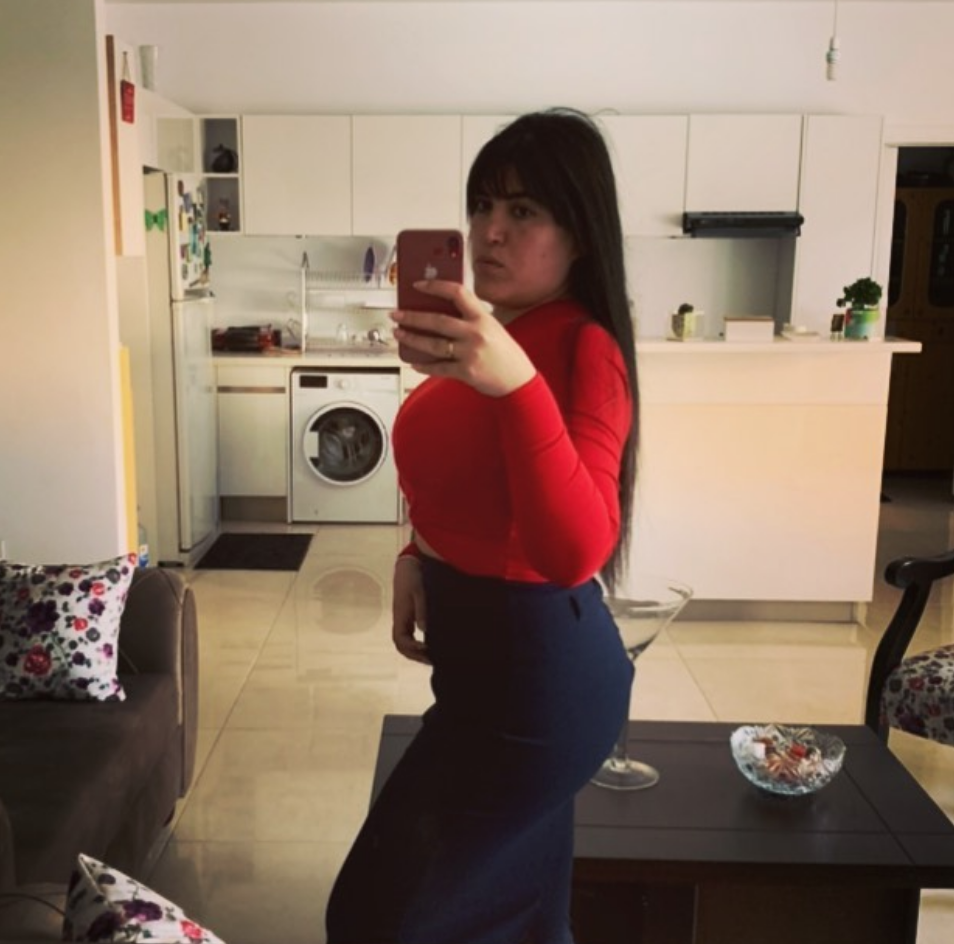 For as long as I remember, I have always been overweight by modern standards.
I struggled with my weight ever since I was a baby when, according to my mother, everyone used to give excuses so they wouldn't have to carry me.
To make matters worse, at the age of seven—four months after my father passed away—my mom married a chef (an excellent one).
My stepdad's world revolved around food. He thought that food makes everything better, so there's no need to have friends or a social life when we can have all the delicacies of the world in the comfort of our own living room.
I survived bullying at school—even that one time when a big boy himself told me, "It's not okay for a girl to be fat." That afternoon, I cried my eyes out at home, and I refused to eat for days.
At the tender age of 15, I had my first real crush, and I discovered the Cindy Crawford workout videos. I enjoyed my slim figure for a couple of years before I had a severe breakdown at the age of 17, during my first year at college. Consequently, I gained all the weight I had lost with some extra pounds.
Needless to say, I put my body through hell for years due to the bingeing, emotional eating, and yo-yo dieting. Not to mention the countless, awkward moments I had to go through—including getting a slimming belt from a boyfriend on Christmas when I barely weighed 135 pounds, and going on a date with a guy whose first sentence to me was, "Why didn't you tell me you were fat?"
To top it all off, my younger sister who is petite took after my stepdad's naturally slim family, so I had to be reminded every single day by someone that I had a role model at home—and that they find it weird that I am not like her.
Thankfully, she was kind enough to remind me every day that she wished she had my curves and that I looked great.
Today, I am not a size zero, and I will never be, though I tried every diet out there, visited a countless number of nutritionists, spent tons of money at gyms and spas, paid personal trainers, and tried every slimming machine out there.
However, I am a size-10, curvy girl who transformed her lifestyle, body, and soul with a simple practice we call "self-acceptance."
Sharing this with the world isn't easy for me, but it is necessary. Knowing how many people go through the same pain, it's mandatory that I share this, hoping it may help someone.
Know that you are kind, smart, and beautiful.
We need to keep in mind that part of self-acceptance is self-love, which includes taking care of our health.
That said, I am sharing the below tips as part of a lifestyle revolution, which helped me stop dieting, starving myself, and worrying about a freaking number (I've always hated math, anyway):
Substitution is key. We can't starve ourselves, have cravings all day and night, and torture our bodies. I substituted bad carbs with good carbs, chocolate with dark chocolate, white bread with oat bread, mayo-based sauces with olive oil, crisps with homemade popcorn, and processed food with fresh, organic food.
Rome wasn't built in a day, so don't expect that throwing away everything you have in your pantry will change habits of a lifetime within a matter of weeks.
There's a French proverb I really like that says that little by little, the bird makes its nest. Each month, I choose to eliminate two unhealthy items and introduce one healthy ingredient.
Eating out is an occasional outing; not a daily task. I used to spend a lot of money in restaurants and on takeout. Nowadays, I rarely eat out—if ever.
The funny thing is that I do not miss it anymore. Eventually, the taste buds change dramatically over the years, and once the body is clean, it no longer craves unhealthy food.
Empty calories hide in liquids. Just like most people, I loved soda, alcohol (especially beer), and flavored coffees.
The day I started carrying a bottle of water around was the best thing I have ever done to my body. The fact that I am no longer thirsty, makes me crave less and less other fluids.
Oh, and I lost 20 pounds just by quitting drinking.
Speed your metabolism up. A lot of people, like myself, have really slow metabolism. But I found an excellent way to help rev it up: intermittent fasting.
Fasting resets the metabolism and breaks the bonds that shackle us to food, especially when emotional eating or eating out of boredom comes into play. Cardio (hiking, biking, or jogging) is another great way, but I am no expert on that.
Portion control is key. Nothing helps as much as using smaller plates and eating smaller portions. Coming from a family who loves food, and the fact that meals are reunions, I used to eat a lot without being a conscious gourmet.
I learned to eat slowly, enjoying every bite and meditating on the food I am eating—intending that it should strengthen my body—not hurt it.
When I fixed my relationship with food once and for all, it was so much easier to become fit. I don't hate food, and I don't use it as a means of entertainment or for mood-boosting. We need to understand that food for a body is what gas is for a car. Just think what will happen to a car's engine when we keep "feeding" it bad gas.
Becoming a mindful eater took a while for me to establish because I needed to remind myself during every meal to slow down, take breaks, and enjoy the food.
For years, I was obsessed with comparing my body to celebrities' standards. I felt so good when Beyonce and Jennifer Lopez brought curves back in style without considering the fact that so many women are still suffering from either having too much curves or too little.
Most importantly, I learned to love my body.
If I have one piece of advice to give, it would be to love your figure and do your best to remain healthy and fit—whether you're naturally skinny or naturally curvy.
Regardless of the numbers on my scale, tape measure, and dress label, no number will ever control my life again.
~